How to Buy Microsoft Stock in 2022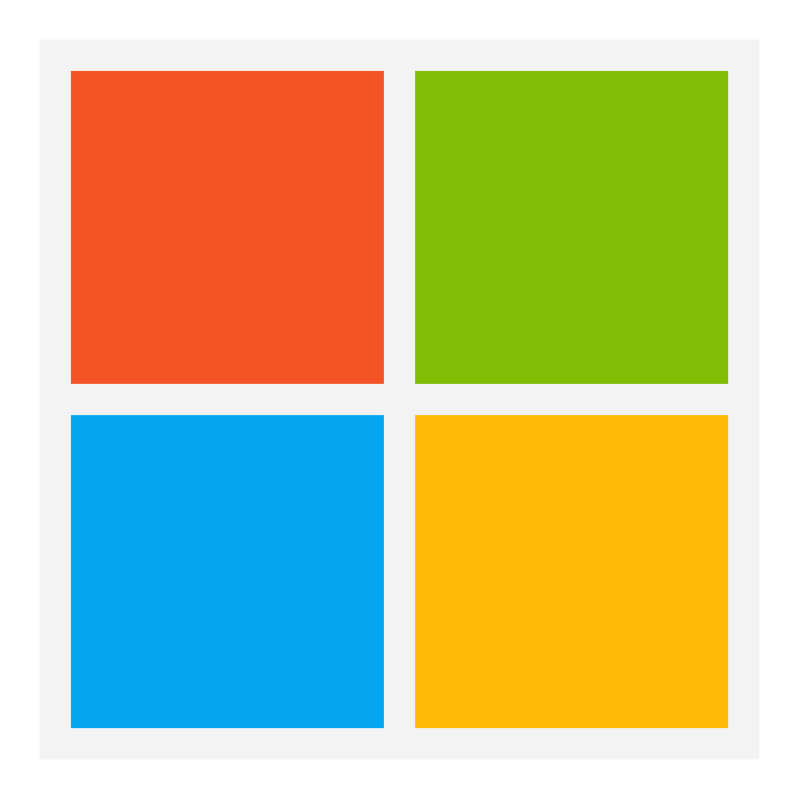 Microsoft (MSFT)
...
A $1,000 investment in Microsoft at the tail end of 2016 would have been worth a little over $4,000 in 2021 - that's how much the stock has appreciated in recent years. If you're thinking about investing in Microsoft, you should check out the following sections. This article will equip you with everything you need to know about Microsoft's business and its investment potential.
Learn How to Buy Microsoft Stocks in 3 Easy Steps
A reputable broker is an asset to you because they provide the necessary analysis tools and customer support to help you achieve your investment objectives. The process starts with you filling up your broker's online application form. Once the form is submitted, brokers will need a few working days to approve it after checking your information.
2
Analyse a Microsoft Chart
One of the many tools that your broker provides is a section where you'll be able to visualise Microsoft's charts. This helps you predict price movements, momentums, and the right timing for your investment. Since brokers offer access to a broad range of other stocks, you will also be able to use the same analysis tools to diversify your portfolio by adding more assets.
After you've done your analysis, the last step is to place your trade. Make sure you deposit your principal before investing. Online brokers offer various payment methods, so you can choose the one that suits you best, such as electronic transfers, wire transfers, and others. Then, start trading Microsoft stocks and manage your new investment portfolio.
Microsoft Company Overview
Microsoft is one of the biggest tech companies in the world. It's the third-largest in terms of market capitalisation with $1.76 trillion, which is just behind Apple and Saudi Arabia's Aramco. The company is best known for its operating system used by most personal computers around the globe. Let's find out more about its business model, how it generates revenue, and more.
Microsoft Business Model and Revenue Streams
Apart from the Windows operating system, Microsoft has also made its mark in the video game industry with its suite of Xbox products. Microsoft further diversified into consumer electronics, digital services, cloud business services, among others. This makes Microsoft highly competitive in a broad range of industries.
Microsoft's entire revenue is derived from three major segments: intelligent cloud, productivity and business processes, and personal computing. Its intelligent cloud segment consists of servers and cloud services, including Azure, SQL Server, Windows Server, Visual Studio, System Center, and GitHub.
On the other hand, the productivity and business processes segment sells products and services for productivity, communication, and information services. Microsoft's Office 365 subscriptions, Microsoft Teams, Skype for Business, Linkedin Premium Subscriptions, and Dynamics 365 fall under this segment.
Lastly, its personal computing segment comprises Windows OS license sales, Xbox products, Surface and PC accessories, and Search. As of this writing, its largest revenue stream still comes from personal computing with 35% of total revenues, followed by intelligent cloud with 34%, and productivity and business processes with 31%.
History of Microsoft
Microsoft was founded in 1975 by Bill Gates and Paul Allen in a garage in Albuquerque, New Mexico. It wasn't until 1980 when the company entered the software business with Xenix, a version of the operating system Unix. Later that year, the company created MS-DOS, bundled with IBM computers as part of a deal between the two businesses.
The collaboration would become the initial launchpad for Microsoft's success as it allowed them to develop what Paul Allen wrote as a "pivotal product of the era." What's more, Microsoft would retain the rights to the software, allowing it to become a major software vendor. Microsoft incorporated a year later and filed for an IPO in 1986 at $21 a share. The company raised $61 million and was dubbed "the IPO of the year."
Microsoft Windows version 2.0 was released the following year, and the early version of today's Office suite was introduced in 1989. By 1995, the company released Windows 95, which included the technology for connecting to the internet (e.g., dial-up networking, TCP/IP) and the web browser, Internet Explorer.
In 1998, the company introduced the upgraded version of 95, Windows 98. After two years, Bill Gates stepped down as CEO and was replaced by Steve Balmer. In the following year, in 2001, Microsoft launched Xbox and Windows XP.
The company made its first entry into the cloud computing space in 2008 with Azure Services Platform. In 2014, Balmer was replaced by Satya Nadella, and Windows 10 was released the next year. Microsoft would make its most significant acquisition in its entire history two years later when it bought LinkedIn for $26 billion. In 2020, despite the pandemic, Microsoft recorded its highest revenue to date, reaching $143 billion.
Brokers That Offer Microsoft Shares
Below is our list of the best brokers that offer Microsoft shares and other stocks. Based on an objective review, these brokerages have the optimal tools that support active trading as well as long-term investing, from which you can undoubtedly benefit regardless of your investment horizon.
Most Popular
Min. Deposit
$10
Promotion
Trade/invest in stocks with just $10
Deposit with ACA, Wire, Pay with my bank
Invest for dividends and get payout on stocks on Ex-Dividend day
Pros:
Trade/invest in stocks with just $10
Deposit with ACA, Wire, Pay with my bank
Invest for dividends and get payout on stocks on Ex-Dividend day
Payment Methods
Bank Transfer, Wire Transfer
Full regulations list:
CySEC, FCA
Investoo Ltd is compensated if you access certain of the products or services offered by eToro USA LLC and/or eToro USA Securities Inc., as applicable. This compensation incentivizes Investoo Ltd to describe those products and services in favorable terms. Any testimonials contained in this communication may not be representative of the experience of other eToro customers and such testimonials are not guarantees of future performance or success.
Min. Deposit
$0
Promotion
$0 commission and $0 Options contract fees
Upgraded research with advanced charts
Smart Menus for faster trades
Pros:
$0 commission and $0 Options contract fees
Upgraded research with advanced charts
Smart Menus for faster trades
Should I Invest in Microsoft Stock?
If many think that Microsoft's current price per share has no more room to grow, the fundamentals depict another story. There is a reason it posted its highest revenue amid the most unfavourable business climate in recent times. For instance, its video gaming businesses saw an uptick in revenue last year, primarily driven by Xbox consoles and video games sales that jumped to $1.2 billion.
Its cloud business in December 2020 results reached $16.7 billion in revenue. As the world transitions to the cloud, many estimate that this segment could top $300 billion by 2030. As a result, Microsoft stock could be a highly valuable addition to a diversified portfolio.
Microsoft Stock Investment Potential
Microsoft's stock grew by 40% in 2020. To forecast its potential growth, you could look at its annual growth rate, which is 35.61% over the last five years. This gives you a rough estimate of how much your capital would be if you allocated it to Microsoft stock.
Microsoft's EPS also reached the $5 mark for the second year and is even higher than 2019. This means that the company has earned more profits for each outstanding share, making its stock a lot more attractive to potential investors.
What Kinds of Investors Should Include Microsoft in Their Portfolios?
Apart from its excellent upside potential due to the strength of its core segments, Microsoft is also a stock that pays regular dividends. Last year, the company paid $0.51 a share each quarter before increasing it to $0.56, making its dividend yield 0.99%. Therefore, investors seeking capital growth from a blue-chip stock that provides a steady income may want to consider Microsoft.
How Much Should I Invest in Microsoft
The exact amount you wish to invest in Microsoft will largely depend on a few factors, starting with your investment objectives. Once you understand its business and investment potential, you may be able to roughly estimate your potential returns. You must also think about the frequency of your investments and consider your risk tolerance.
How to Buy Shares in Microsoft Stock?
When buying shares of Microsoft, investors generally have two options. One method is to make the transactions via a broker that offers access to the financial market. You are charged per transaction according to your chosen broker's terms and conditions. The second method is known as a Direct Stock Purchase Plan (DSPP), as detailed below. This does not charge you per transaction as you will directly buy the shares from the company, not via an intermediary business.
Buy Microsoft Shares Using a Broker
The first step is to get your trading account all set and ready for trading. Once verified, it's ready for funding, so you can choose one of your broker's available payment methods. Generally, brokers have different deposit options, including electronic bank deposits, wire transfers, check, and others.
It can take between a few minutes to a few days before your account is topped up, depending on the method you used. Electronic bank transfers are the quickest as it takes up to several minutes to send the capital to your new trading account. Then, you can place your first transaction via a market order or limit order.
Buy Microsoft Shares With a Direct Stock Purchase Plan (DSPP)
A Direct Stock Purchase Plan (DSPP) is another way to buy Microsoft shares. A DSPP allows you to purchase shares directly from the company without a broker. There is usually an initial setup fee and an initial investment amount that varies by company.
The company's transfer agent provides this breakdown of costs, and you need to contact them to learn more about this program. Microsoft does offer a DSPP, and the transfer agent to contact is Computershare.
Frequently Asked Questions
Analysts estimate that Microsoft's upside potential in 2021 is around 14% and is mainly due to the recent developments surrounding its flourishing cloud business. This could make it an attractive investment, especially this year and beyond.

Yes, Microsoft is a consistently profitable business. Its net income in the last three years totalled $100 billion.

Regardless of whether you're trading Microsoft on a long-term or short-term basis, there is an opportunity to profit from its 2.36 million trading volume and average daily volatility of $19. It also pays regular dividends if you have a long-term, passive strategy.

The best trading platform should have comprehensive technical tools to analyse price movements, identify trends, and spot trading opportunities. It should also be easy-to-use and match your experience and investment expertise.

Microsoft's stock can be traded from 9:30 A.M. to 4:00 P.M. (ET), Monday to Friday.

Microsoft is listed on the tech-heavy stock exchange, NASDAQ, under the symbol MSFT.