WTI crude oil price rises another 2% today. Is it time to sell?
Crude oil price rallies another 2% and sets a new high above the one in 2021. What drives the oil price higher, and is it time to build short positions?
Oil rallied once again today. It broke above the 2021 highs, and the bullish technical breakout appears to have more legs.
Is there further scope for upside?
Bullish technical breakout
The technical picture shows a bullish breakout. By making a new higher high above the one established in late 2021, the market opens up for an attempt at the pivotal $100.
Two things make this market bullish.
One is the new higher high. As long as the series of higher highs continues, and it is backed by the ongoing series of higher lows, the price of oil remains bid.
Another is that there is no real resistance until the dynamic one seen just shy below the $100 level. As such, the technical picture shows further scope for upside.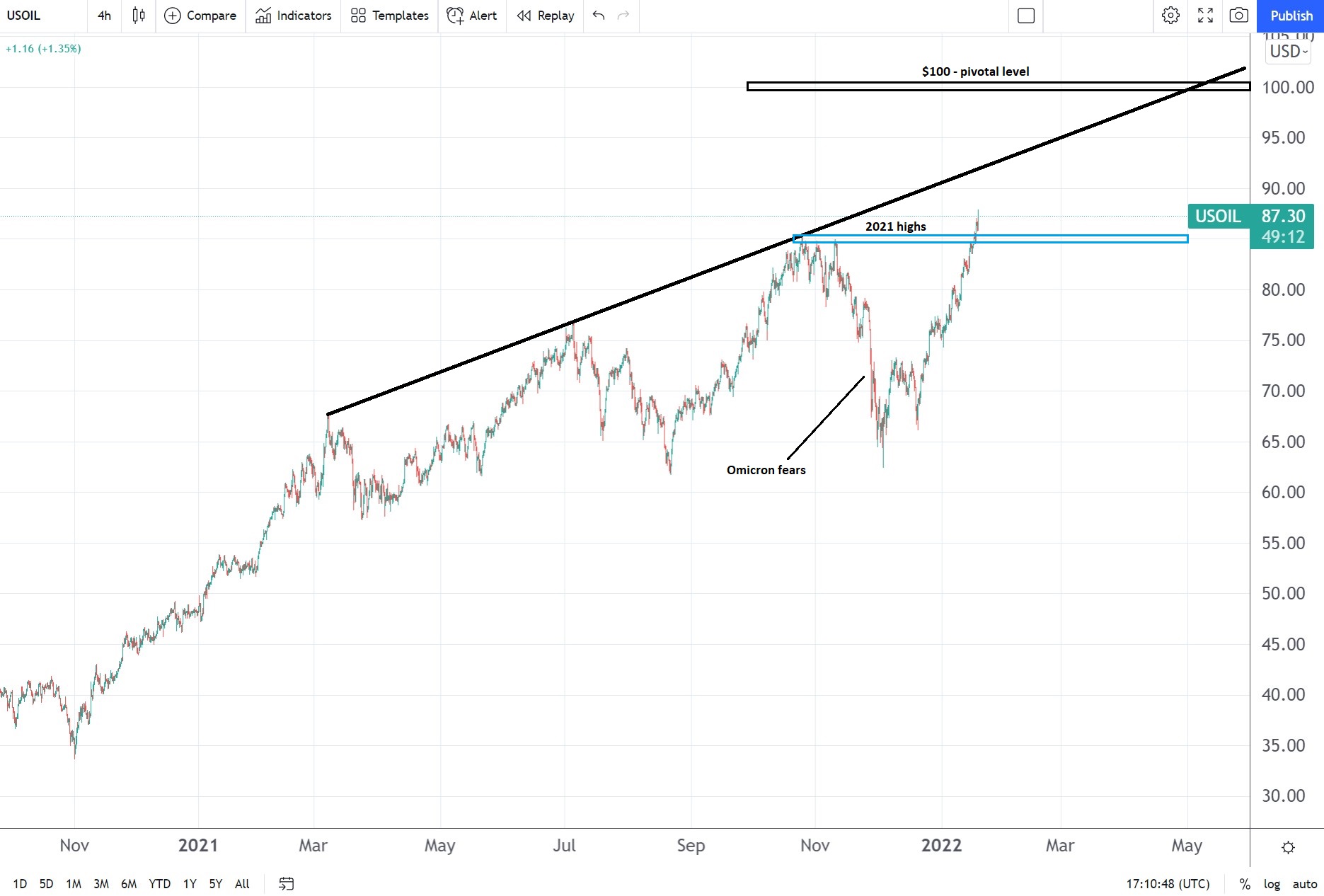 Saudi Arabia and UAE oil production close to pre-pandemic averages
Besides the bullish technical picture, the mismatch between oil demand and supply will likely favor more upside for the oil prices in 2022. As core OPEC producers, Saudi Arabia and the United Arab Emirates have almost reached their pre-pandemic production levels.
At the same time, OPEC and other oil producers have constrained oil supply. The result has been a sharp decline in oil inventories and, unless something changes, would put further upside pressure on the price of oil.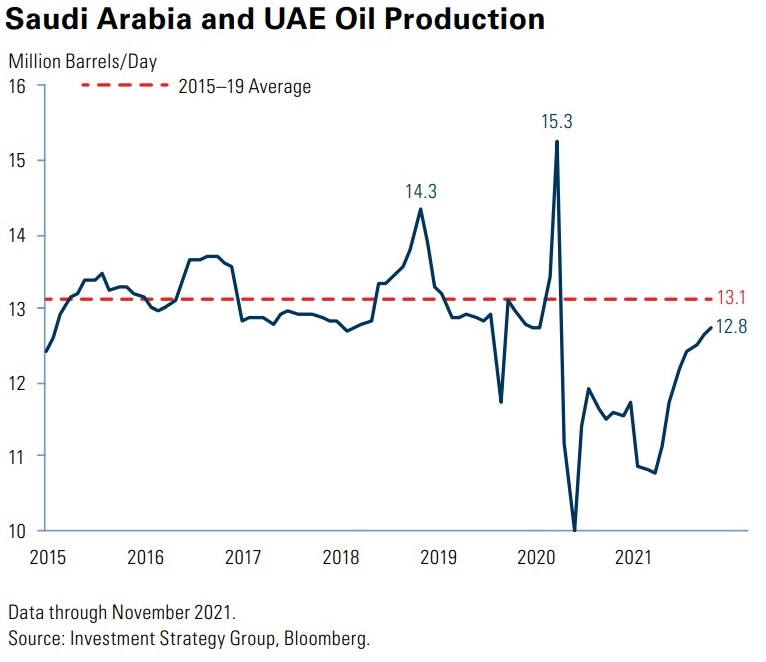 $100/barrel looms large
The surge above the 2021 high opens the gates to $100/barrel. Production fell behind demand, and that puts upside pressure on the price.
To exemplify, oil production is growing again in the United States, but it remains well below pre-pandemic levels by about 10%. Moreover, the number of rigs declined by 30% below where it was two years ago. Hence, $100/barrel for the WTI crude oil price should not be ruled out.
Who benefits from rising oil prices?
Energy stocks. They offer a hefty dividend yield and offer attractive valuations when compared to other sectors.