Walmart Stock Price Close to Yearly Highs Ahead of Q2 2021 Earnings
Walmart (NYSE: WMT) recovered from the 2021 lows and is on a bullish trend ahead of the Q2 2021 earnings. The stock price is up about 20% in the last few months, hovering around 2021 highs.
On the 17th of August, before the market's opening, Walmart is scheduled to release its Q2 2021 earnings. The market participants expect the company to deliver EPS of $1.55 on the quarter, slightly lower when compared to the same period last year.
Walmart is one of the companies that benefited from the COVID-19 pandemic. It quickly adapted its business model, facilitating home deliveries and online orders, so it weathered the impact of the pandemic.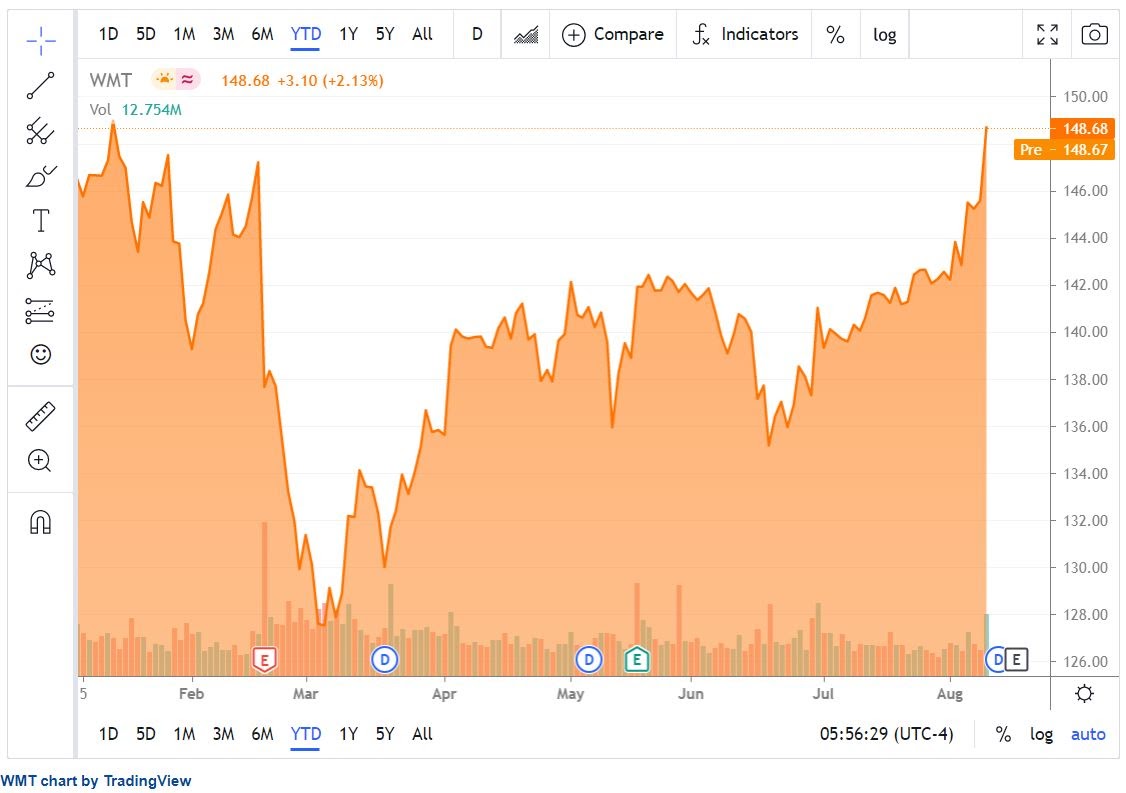 What Are the Estimates for Walmart's Q2 2021 Earnings?
Walmart operates with a gross profit margin of 25.10%, lower than the 35.18% sector median. It manages to grow its revenues by about 5.27%, and it trades at a price/sales ratio of 0.75 in the last 12 months.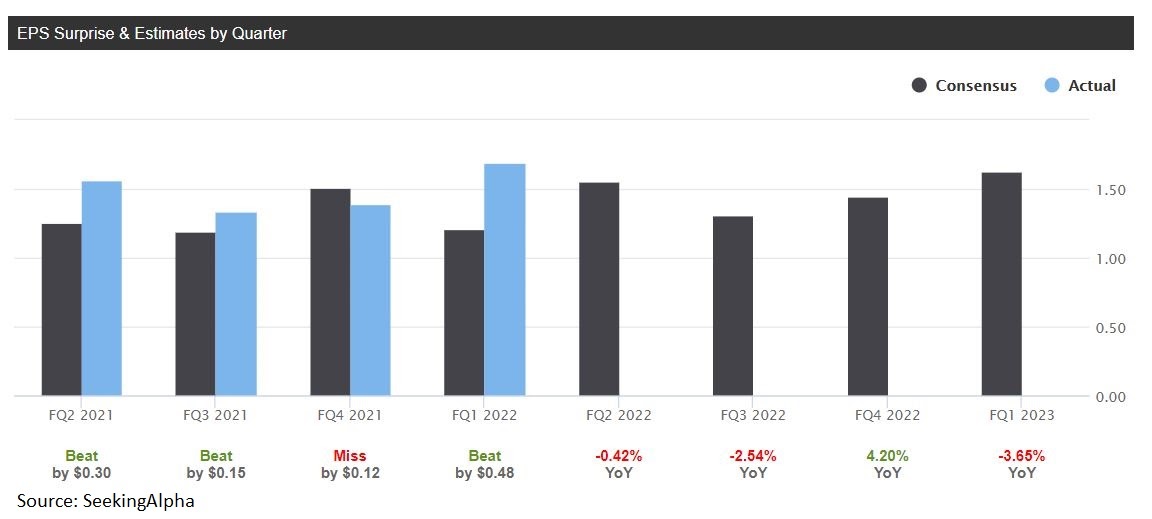 Walmart missed the market's estimates in the last quarter of the previous year, but it exceeded them at the start of 2021. Judging by the fact that the U.S. economy reopened gradually during the second quarter and that the fiscal stimulus continued over the period, the chances are that Walmart will beat the earnings estimate for the quarter. The annual revenue estimate for 2021 is $550.57 billion.
Analysts are optimistic about Walmart's stock price. Out of the 51 analysts covering the stock, 46 have buy ratings, 4 have neutral ratings, and only 1 has a sell rating.
Walmart's stock price was upgraded recently by Wells Fargo & Co. with a price target of $165. Citigroup, UBS, and Deutsche Bank all have buy ratings with a price target of $179, $170, and $181, respectively.