Toyota Stock Price's Bullish Trend Continues Ahead of the Q2 2021
Toyota stock price trades at record highs ahead of its Q2 2021 earnings. The company's global sales are up 32.7%, fueling the stock price rally.
On the 4th of August, Toyota Motor Corporation (NYSE: TM) is scheduled to release its quarterly earnings. The stock price has increased by 16.43% this year and 46.86% in the last 12 months.
The company has recently reported a surge in global vehicles sales. Approximately 5 million units were sold in the first half of the year, an increase of 32.07% compared to the similar period last year.
The auto industry is one of the few that benefited from the pandemic. Because people became more reluctant to use public transportation, they turned their attention to private vehicles. As such, the demand grew spectacularly, but the shortage in the semiconductor industry led to production bottlenecks. Therefore, the prices of used (and new) vehicles surged to the benefit of producers, such as Toyota, which see their profit margin improving.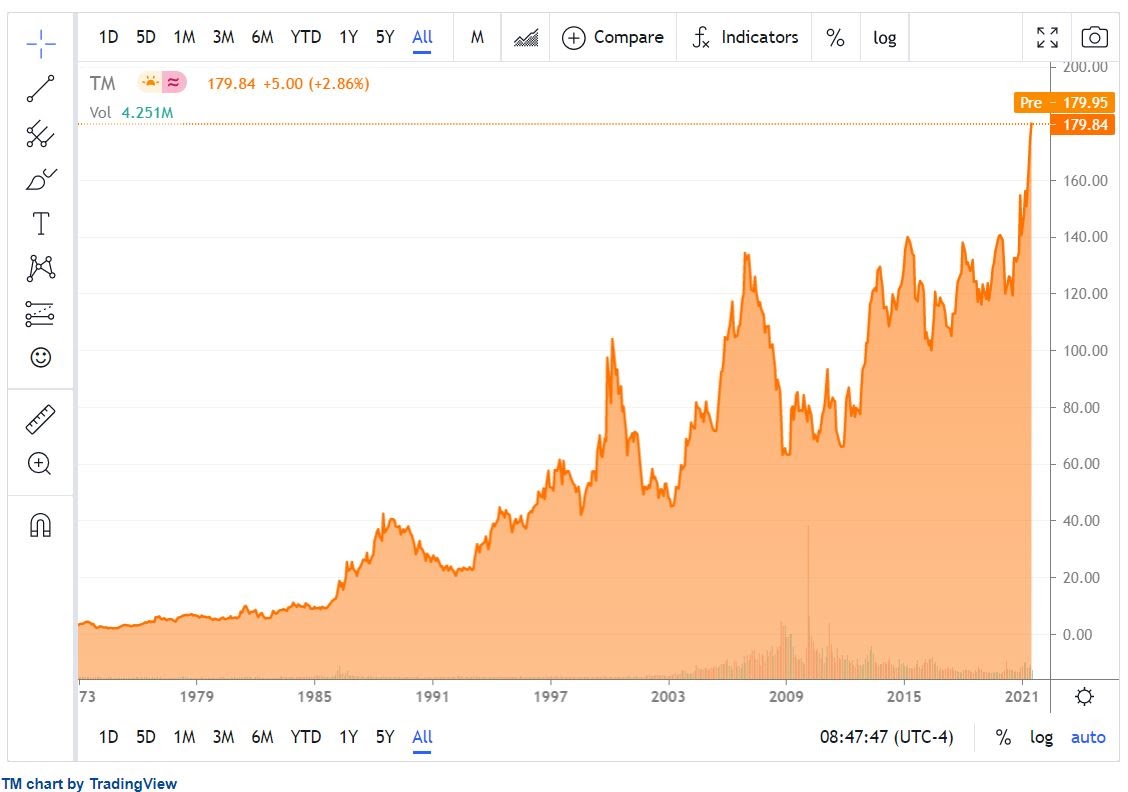 What Does the Market Expect?
Toyota is a dividend-paying company and one of the leading automobile manufacturers in the world. It operates globally and employs over 360,000 people around the world.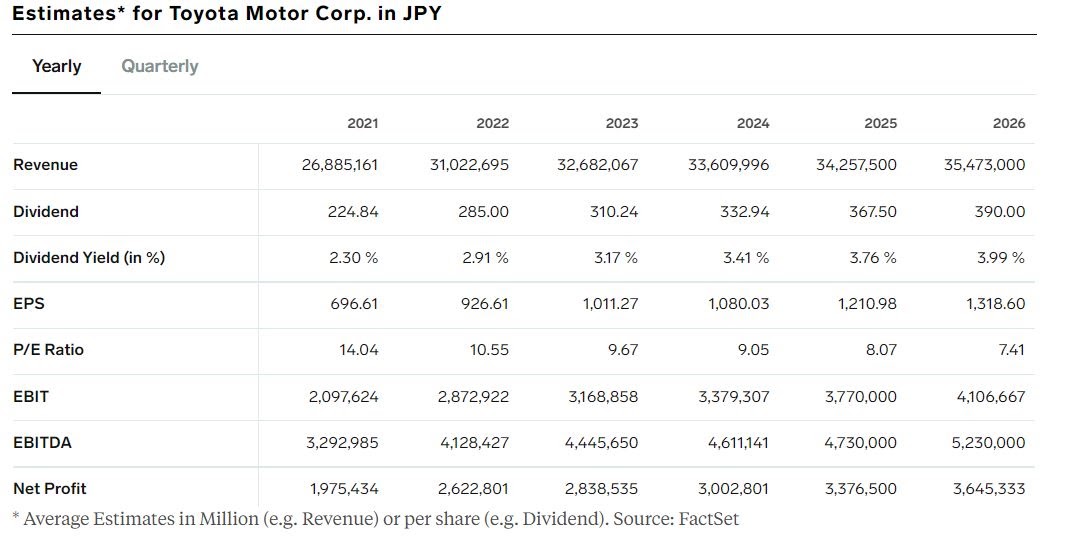 The market expects an EPS of JPY696.61 in 2021 and almost double by 2026. Also, the P/E ratio is seen at 14.04 in 2021, forecasted to reach 7.41 in 2026.
Auto manufacturers face tough green regulations in the developed economies. To meet the new standards, they are forced to implement green strategies if they want to keep selling vehicles in the following decades.
The recent surge in global sales is more than good news for Toyota. Because of strong demand, the company decided to ramp up production by 36%.