Top 3 takeaways from last Friday´s NFP report
December employment data missed expectations, but there is more behind the headline. The labor market is tightening and puts pressure on the Fed to tighten as well.
The first major economic data of 2022 was released last Friday, as the employment data for December 2021 was released. The market expected 426k new jobs to be created, but the US economy added less than half jobs in December.
However, while the headline suggests a deteriorating jobs market, a close look into the report´s details reveals the opposite. The unemployment rate declined, wage growth exceeds the rate in the previous tightening cycle, and 2021 saw one of the largest employment increases in recent history.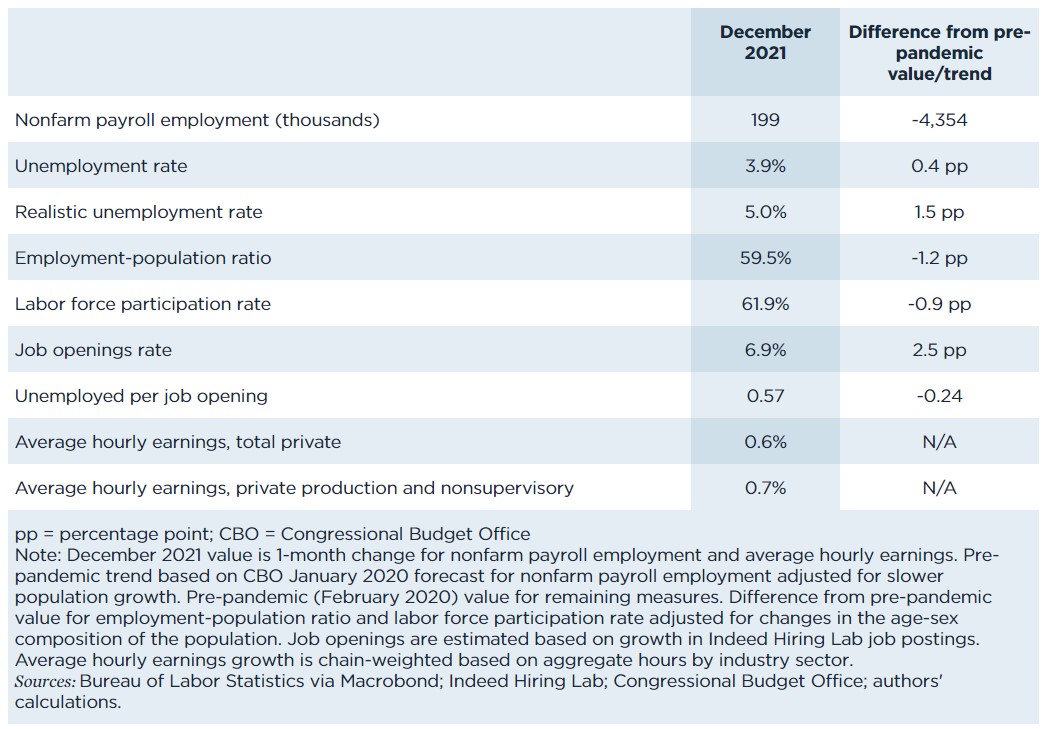 Wage growth exceeds the rate of 2017-2019
Rising inflation dominated the headlines in 2021, caused mainly by supply chain bottlenecks. However, things have changed lately, as wage growth inflation shows its teeth. During the last Fed's tightening cycle, wage growth was around 3% in 2017-2019, but now it is much higher, at 5%. In other words, this is just another reason for the Fed to tight sooner and faster in order to defend its price stability mandate.
Tight labor market
The Federal Reserve has a dual mandate – price stability and job creation. The definition of full employment considers the unemployment rate and other indicators, such as the job openings rate, the employment-population ratio, or the labor force participation rate.
In other words, despite the economy adding "only" 199k new jobs in December, the unemployment rate declined below 4%. In fact, it "plunged" 0.4% below the Fed's own estimate for the fourth quarter of 2021.
Low unemployment rate and high earnings, coupled with higher earnings and a low headline number equals a tight labor market.
Fed has a green light to lift off rates in March
While many traders considered the NFP data disappointing, it is actually giving the Fed green light to lift off rates in March. The labor participation rate remained flat, average hourly earnings are coming in firm, and the unemployment rate dropped below 4% – more than enough for the Fed to consider its job creation mandate fulfilled.
A meaningful improvement was reached. Moreover, because inflation is much higher than the Fed wants and not seen as transitory anymore, a rate hike in March is close to certainty.