Top 3 risks to consider when investing in 2022
Macro, financial, and political risks to consider in 2022. What should financial market participants keep an eye on next year?
Trading financial markets is all about interpreting and assessing the global economy. Because financial markets are interconnected, what happens in one part of the world or with one asset, may impact the entire market.
To exemplify, consider the price of oil. A sharp decline indicates declining demand, and so a potential recession. As such, stocks would pare any gains, and the commodity currencies will be sold. Moreover, the price of oil impacts inflation expectations, and so central banks will alter their monetary policies accordingly.
It is, therefore, useful to prepare for the next trading year and review what are the potential risks that might affect financial markets. Here are three categories to consider: macro, financial, and political risks.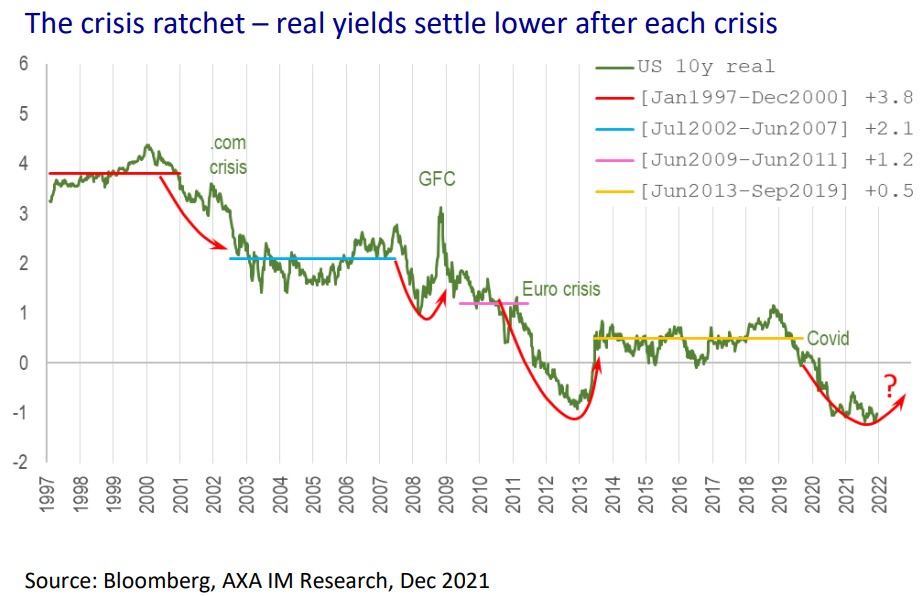 Macro risks
On the top of the list in the macro category remains the global COVID-19 pandemic. The scientific world moved fast enough to provide effective vaccines against the virus, but variants emerge. Investors saw the potential impact on financial markets this December when the price of oil crashed more than $10 on the news that a new variant, called Omicron, spreads faster. In other words, the pandemic is not over, but the world is better prepared to handle it.
Other risks into this category are the climate change transition effects, the ongoing supply constraints, a potential labor market scarring, and, why not, a hard landing for the Chinese economy.
Financial risks
Financial risks are equally important. For example, next year, investors should be aware of possible liquidity disruptions due to economies not functioning to their full capacity. Also, major central banks are preparing to tighten the monetary policies (some started already, such as the Bank of England or the Bank of Canada), and so one risk is that financial conditions tighten abruptly, putting in danger the progress made so far.
A challenge for next year is if real yields will be back up in the positive territory. As the chart above shows, they settled lower after each crisis, and with inflation in the United States running at a four-decade high, real yields will have a hard time turning positive.
Political risks
Finally, political risks should not be ignored in 2022. First, there are elections in Italy, Spain, and France. Second, the Russia/Ukraine confrontation may escalate. Third, the rise of populism worldwide should also be considered.