Top 3 reasons to sell precious metals in 2022
Silver and gold underperformed in 2021 despite inflation rising at levels not seen in four decades. Here is why precious metals may continue to underperform in 2022.
Gold started 2021 above $1,950, down from its record-high levels established in the summer of 2020 at the heist of the COVID-19 pandemic. However, what appeared to be just a simple correction before a run to new highs it turned out to be much more than that. The prices of both gold and silver, the most traded precious metals, decrease significantly in 2021 despite inflation running hot.
Traditionally, precious metals serve as a hedge against inflation. This is why the underperformance of both gold and silver in 2021 took market participants by surprise. Not only that the price of gold did not make a new all-time high, but it kept falling, trading now in the $1,780 area. In other words, gold is down about $200 on the year, despite inflation in the United States reaching four-decade highs.
What keeps the prices of gold and silver down, and what to expect in 2022? Here are three reasons to sell gold and silver in 2022 – weak investment demand, rising long- and short-term rates, and silver industrial demand to fail to offset the weak investment demand.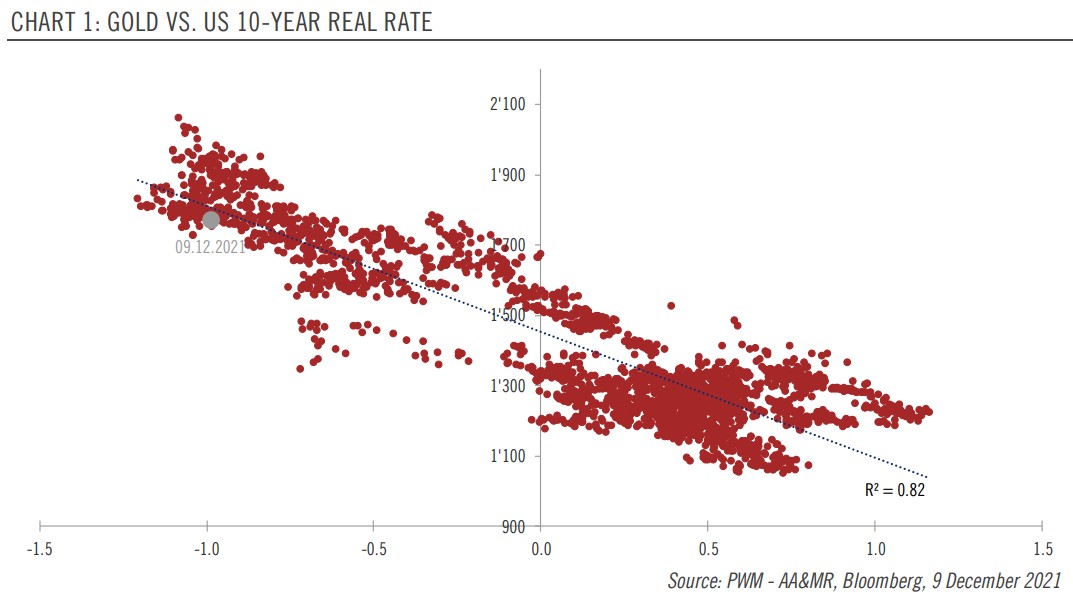 Weak investment demand
Investment demand for gold and silver is likely to be affected in an environment of rising rates. The market expects the Fed to raise the rates quarterly starting with June 2022, and thus the investment demand for precious metals declines.
Rising long- and short-term rates
By keeping long- and short-term rates low, the central banks created an environment where risk was on. As a result, stocks rose, and the yields were depressed. Rising yields would further pressure gold and silver prices, as real yields need to rise for the major central banks to fulfill their price stability mandates.
Silver industrial demand unable to offset the weak investment demand
Silver differs from gold because, besides investment demand, industrial demand affects its price. The transition to green energy should boost the price of silver because the metal is used in solar panels and electric batteries, but the industrial demand is unlikely to offset the decline in investment demand in 2022.