Top 3 reasons to fade the Fed in 2022
US stocks traded higher in 2021 despite the Fed delivering a hawkish surprise in the last part of the year. Can stocks still rally despite a hawkish Fed?
As the Fed started to tighten financial conditions, the stock market's rally continues. This week, the S&P 500 made a new all-time high, despite the Fed starting to taper its asset purchases from $120 billion to $105 billion in December.
Quantitative easing was the main reason why stocks advanced during the pandemic. Why are they still doing so as the Fed unwinds it?
Here are three reasons to fade the Fed actions in 2022: the balance sheet keeps expanding, little inflation experience, and the rising stock market.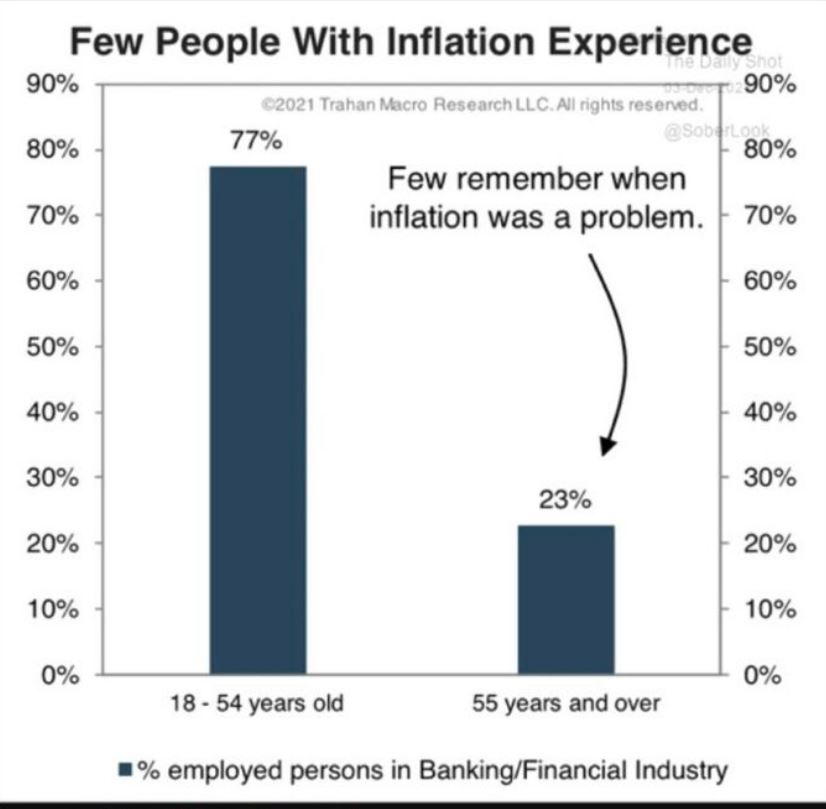 Few people with inflation experience
The Fed turned even more hawkish this December than the market participants assumed. Faced with four-decade high inflation, the Fed announced doubling the pace of tapering its asset purchases.
This year everything was in shortage, and so the prices of goods and services accelerated. Plenty of factors added to price pressures, such as unfilled job openings or ships waiting at ports. With pressure forecast to ease, inflation will eventually settle back to 2%-2.5% in 2022. In any case, there are few people with inflation experience in the financial industry – including at the Fed, so surprising decisions should not be ruled out.
The balance sheet keeps expanding
Despite the tapering, the balance sheet increased. After all, tapering still means buying assets, albeit at a slower pace. But the balance sheet increased by $140 billion in the first 23 days of December – much more than the previous quantitative easing pace.
Plenty of factors led to such expansion, such as maturities, but the fact is that financial conditions eased even more despite the tapering. Hence, stocks should remain bid into the next year.
Fed won't risk tightening too fast
Speaking of stocks, the Fed won't risk tightening too fast if the stock market shows signs of exhaustion. A rising stock market leads to building up the wealth effect and helps with economic growth. Therefore, the Fed may tighten financial conditions in 2022, but it won't risk doing so too fast so as not to jeopardize the progress made in 2021.