Top 3 reasons to buy the US dollar
Three reasons to buy the US dollar when everyone is selling – a hawkish Fed, Powell's reappointment, and a tight labor market.
The US dollar underperforms today as news of a new COVID-19 variant found in South Africa has sparked a risk-off move in financial markets. As such, the Japanese yen and the Swiss franc are in demand, while the American dollar is losing ground ahead of the North American trading session.
However, for the trader with a medium-term horizon, the dollar is still favored to gain against its peers for at least three reasons: Fed is turning hawkish, Powell's reappointment, and a tight labor market.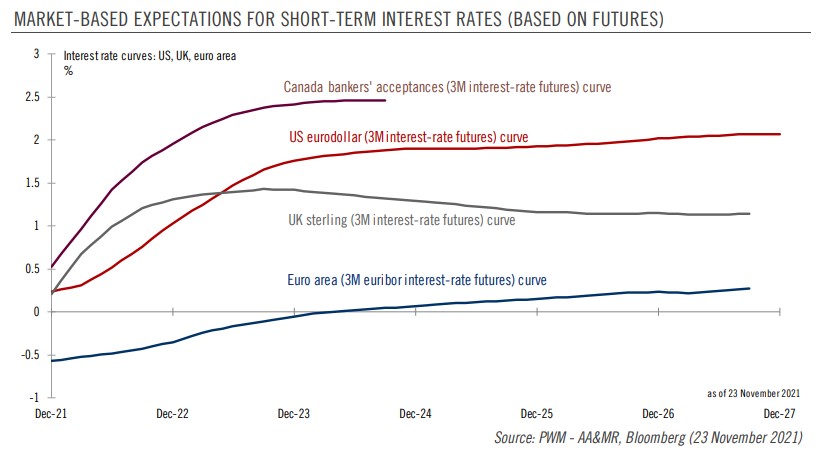 Fed turning hawkish
One day ahead of the Thanksgiving holiday, the Federal Reserve has released its monetary policy minutes. The minutes are published three weeks after the actual meeting takes place and offer more details about the discussions that took place.
They revealed a more hawkish Fed, ready to act by possibly tapering faster than initially announced and even raising the federal funds rate, should the inflation continue to rise.
Powell's reappointment
The US President has nominated Jerome Powell for another term at the helm of the Fed. Together with the new vice-chair, Lael Brainard, Powell is in charge of the monetary policy in the United States for another four years.
To his credit, he did a great job by leading the Fed to a bold monetary-policy response to the COVID-19 pandemic. As the economy recovered, the US dollar gained ground on expectations that the Fed would respond to the rising inflation. As such, the bias is tilted to the hawkish side in 2022, even though Brainard is known as a dove.
Tight labor market
On the same day with the Fed, the initial jobless claims data was released too. It showed that the claims dropped to a 50-year low, and if we adjust it by the population growth, we can say that the claims have never been so low.
These are people applying for unemployment benefits, and the fact that the claims fall suggests a tighter labor market. As such, the likelihood is that the Non-Farm Payrolls will reflect the positive developments, bringing the Fed closer to fulfilling its full employment mandate.