Top 3 reasons to be bullish stocks in 2022
S&P 500 made a new all-time high this week – the 69th on the year. What follows in 2022?
The stock market rally continued for the ninth consecutive year. This year was particularly interesting due to the challenges posed by the COVID-19 pandemic and the ongoing economic recovery.
Central banks and governments worldwide have added monetary, respectively fiscal stimulus, helping the economic recovery. But, now that the stimulus is gradually withdrawn, will the stock market rally continue in 2022?
Here are three reasons to believe it does so: historical data, the Santa Claus rally, and strong economic growth.
Historical data points to more advances
This week, the S&P 500 index has made a new all-time high. Not that it was something unusual, as it was the 69th all-time high recorded in the year, but the ability of the market to run so high has some prediction power.
For instance, 1995 was the only year with more all-time highs closes – 77. But, interestingly, such performance was followed by five more years when the index made several all-time highs too. Hence, we may say that the bias is bullish for 2022 too.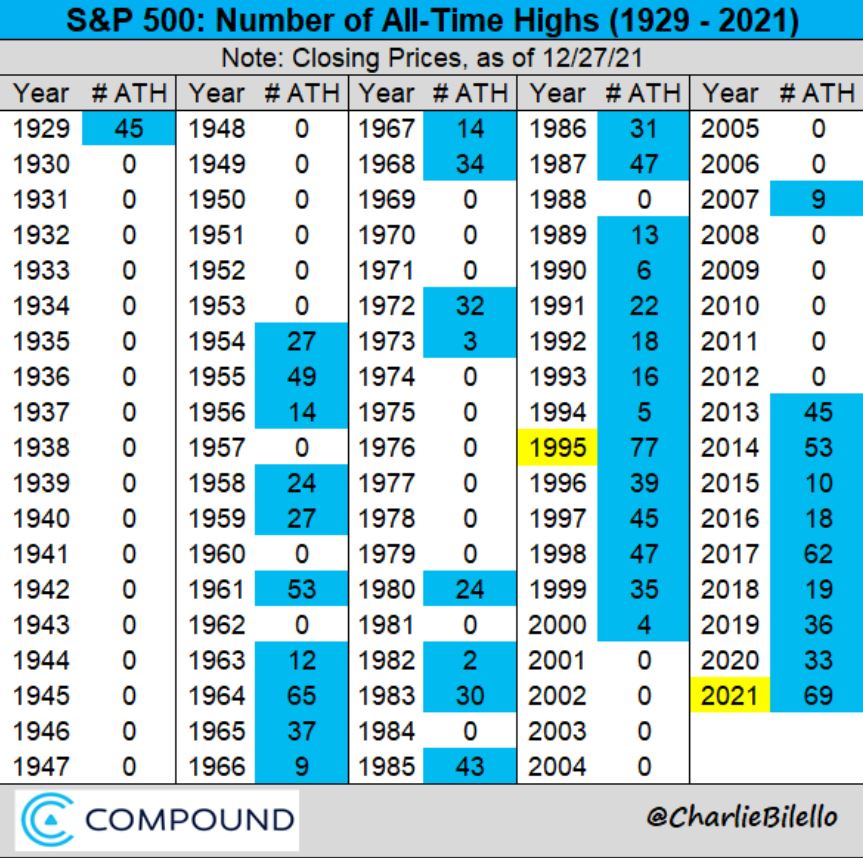 The best start to the Santa Claus rally in 21 years
This December, the stock market posted the best start to the Santa Claus rally in 21 years. A quick look at what happened in the subsequent months and calendar year following a Santa Claus rally reveals mostly bullish rather than bearish conditions.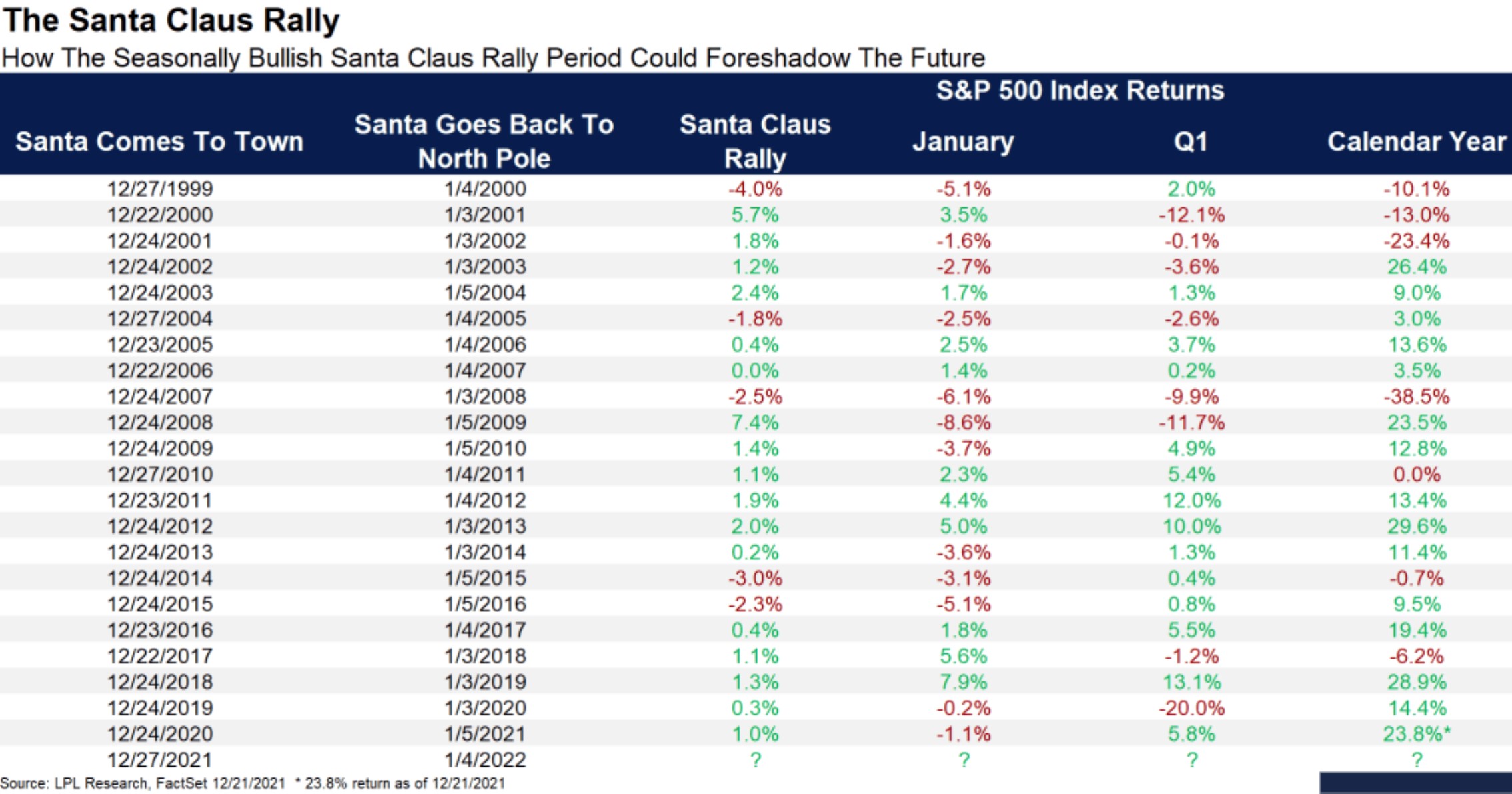 Strong GDP growth
The US economy is forecast to grow in 2022 by 4%-4.5%. 2021 was the year when the monetary and fiscal policies played a big role in economic growth, but that changes in 2022. The Federal Reserve is in a hurry to remove the monetary stimulus due to inflation reaching a 39 year high. However, it does not mean that tightening financial conditions will hurt economic growth.
It is time for consumers, productivity, small businesses, and capital investments to play their part in the next stage of economic growth. As such, the S&P 500 should be supported by other constituents outperforming.
For example, the S&P 500 closed at a 52-week high last week. However, more than 330 companies trading on the New York Stock Exchange have hit a 52-week low. Therefore, a strong comeback and a consolidation of FAANG companies in 2022 should fuel the stock market rally further.