Top 3 economic events to consider in the first trading week of 2022
2022 trading year starts with a stream of important economic events that will drive financial markets' volatility higher – OPEC-JMMC Meetings, FOMC Meeting Minutes, and the NFP report.
The last trading weeks were slow as the December holidays affected financial markets' volatility. However, the picture will change completely, as next week's three main economic events will impact markets: OPEC-JMMC Meetings, FOMC Meeting Minutes, and the NFP report.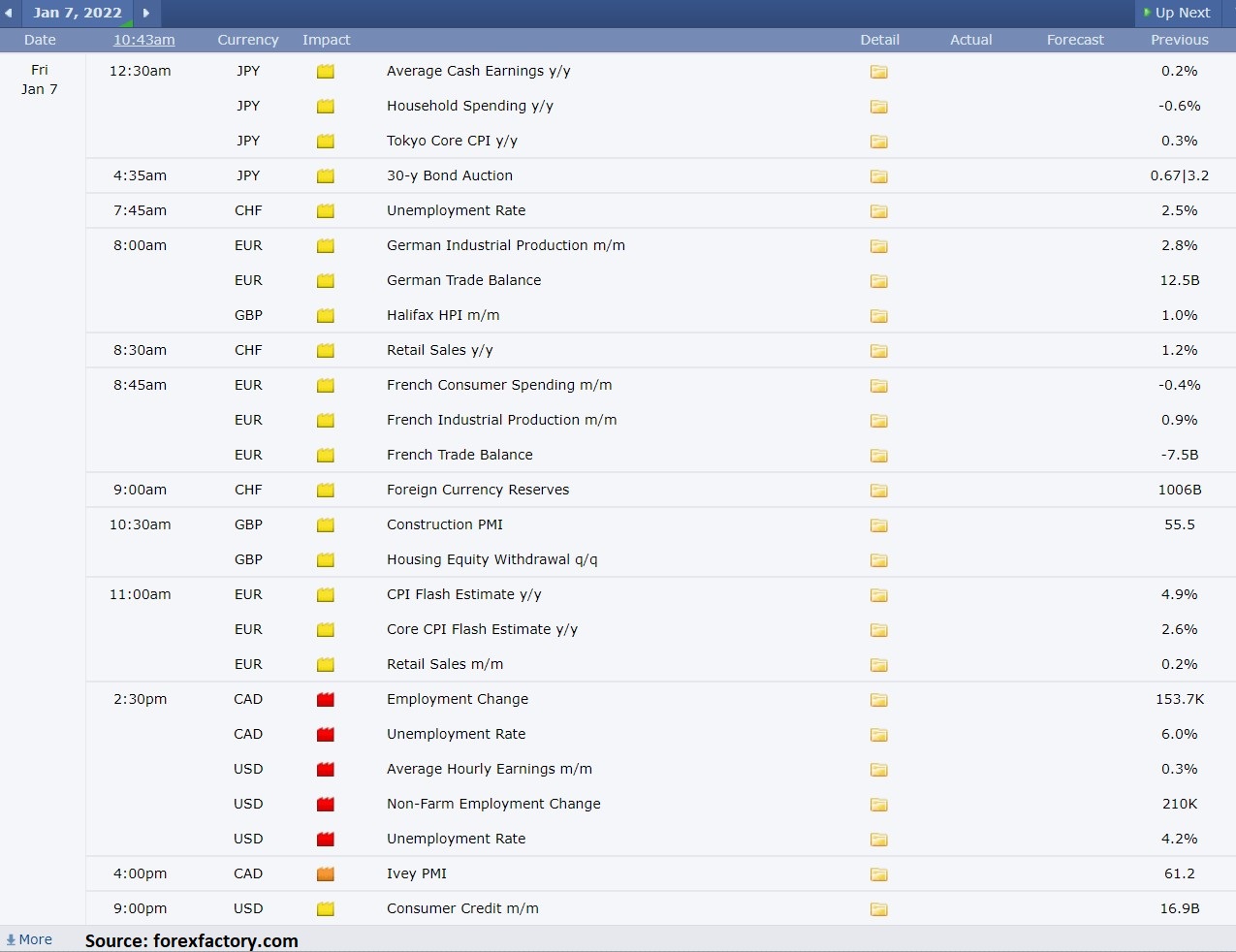 OPEC-JMMC Meetings
Next week, one of the most important events for financial markets is on Tuesday when the OPEC-JMMC meetings begin. The meetings are attended by 13 OPEC members and other oil-rich nations. The market expects OPEC to stick to the plan and increase supply by another 400,000 barrels per day in February.
Crude oil prices rallied in 2021 on the back of stronger economic growth and OPEC controlling supplies. The upcoming meeting will be closely monitored by financial market participants to assess what OPEC and its friends plan in the medium term.
FOMC Meeting Minutes
One day later, the FOMC meeting minutes are released. The FOMC meeting takes place every six weeks and three weeks after the Federal Reserve releases the minutes or the details about what the FOMC members discussed.
Next Wednesday's even is of particular importance because financial market participants have a chance to find out more details about what the members discussed and what drove the changes in the dot plot. As such, expect increased volatility in the US dollar currency pairs and stock market too.
NFP
Because next week is the first trading week of a new month, it must end with the Non-Farm Payrolls (NFP) report. The NFP report is one of the most-awaited economic reports from the United States because of the Federal Reserve's dual mandate of price stability and job creation.
As inflation overshoots the price stability mandate, the focus shifts now to job creation. Suppose the NFP report shows that the Fed comes close to its full employment definition. In that case, the market will interpret it as a bullish report and will anticipate an even faster monetary policy tightening.