Top 3 cannabis stocks to buy amid a new Republicans-led bill
A new marijuana legalization bill appears imminent as a Republican-led bill to legalize it emerges. So what are the best cannabis stocks to buy in November?
Cannabis stocks have underperformed in 2021, but a new Republican-let bill might be just the trigger bulls have waited for. The bill is imminent, according to Marijuana Moment, and, among others, it will bring substantial changes, such as cannabis being treated in a similar matter to alcohol.
Cannabis stocks are seen higher in premarket trading, reacting to the news. Here are the most promising cannabis stocks to buy in November.
Tilray
Tilray is one of the biggest players in the industry, cultivating and distributing medical cannabis products. The stock price is up close to +30% YTD and +36.83% in the last twelve months. Out of the 22 analysts covering the stock price, only three have issued sell ratings, with the highest price target being $30.25.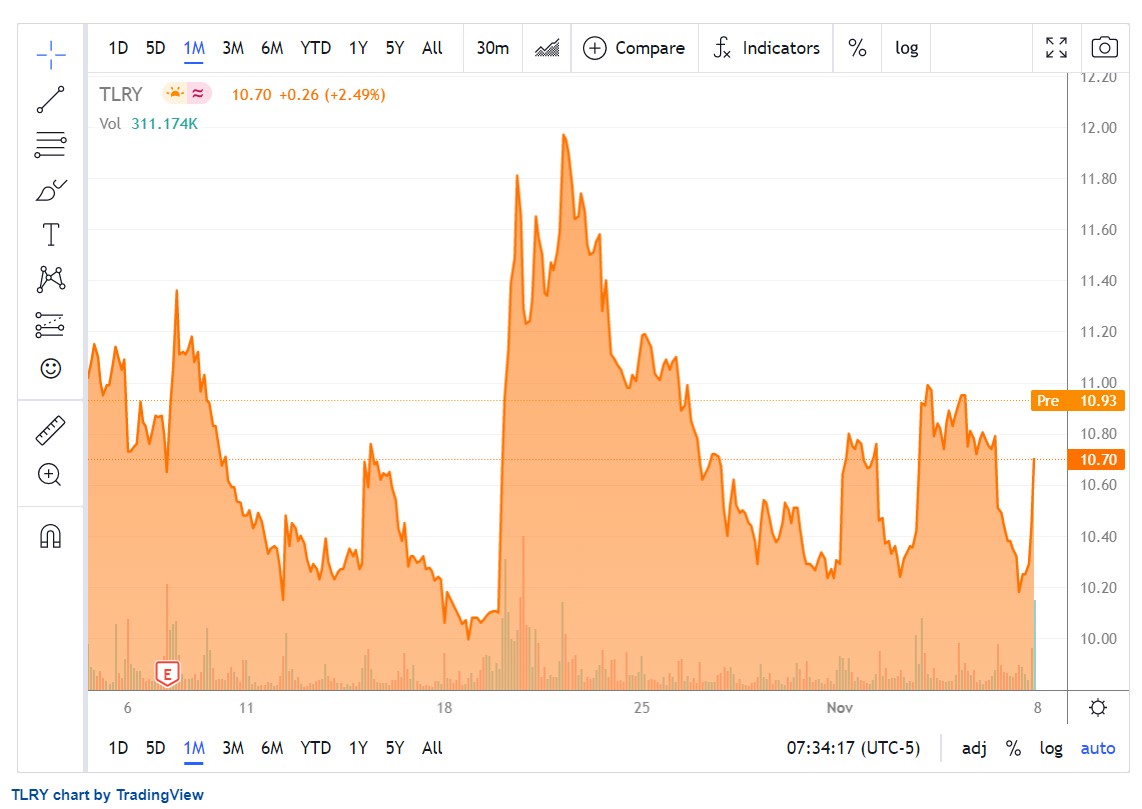 Curaleaf Holdings
Curaleaf Holdings is a cannabis operator in the United States, running over 100 dispensaries and more than 20 cultivation sites. The company was founded in 2010 and its revenues are projected to rise from the current $1.27 billion in 2021 to $3.84 billion in 2025.
While projected to deliver negative EPS in 2021, the company's profitability is set to improve starting with next year and by 2025, Curaleaf Holdings is seen earning $80/share. The free cash flow position is set to improve as well, reaching close to half a billion dollars by 2025. The company operates with a gross profit margin of 57.51%, higher than the 55.41% sector median.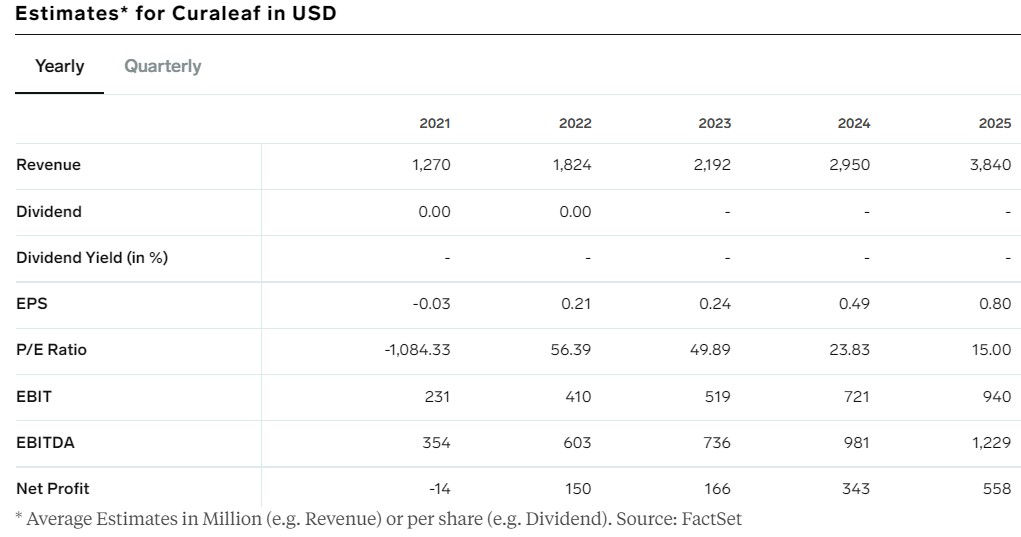 Trulieve
Trulieve provides medical cannabis products and was founded in 2018. The company operates with a gross profit margin of 70.31%, much higher than the 55.41% sector median. Its stock price is down -11.45% YTD and most recently, Cantor Fitzgerald has maintained its buy rating with a price target of $73.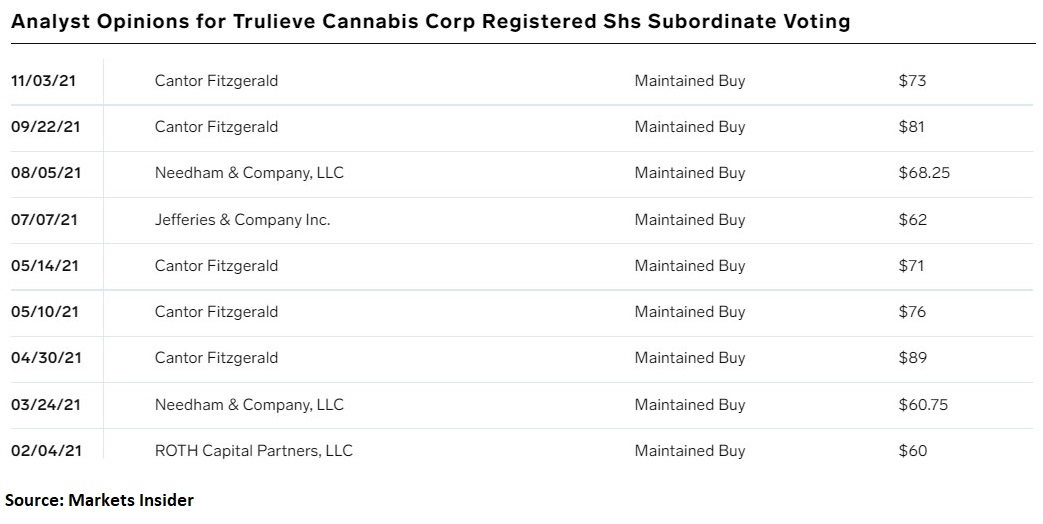 For the fiscal period ending December 2021, the annual EPS estimates are $1.09, and the annual revenue estimates are $953.20 million, expected to rise to more than $2.5 billion in 2025. Trulieve has delivered better than expected earnings for Q2 2021, and in one week from now, the Q3 2021 earnings are due. The market expects EPS of $0.29.