Should you sell the US dollar amid retail sales cooling in November?
US retail sales for November rose less than the market expected. Should you sell the US dollar amid a concerned consumer?
The main event of the trading week for US dollar traders is behind us. The Federal Reserve of the United States delivered its last monetary policy decision in 2021, and it was more hawkish than the market expected.
First, the Fed doubled the speed of the asset purchases tapering while leaving the federal funds rate unchanged. Second, it hinted at more rate hikes in 2022.
A few hours before the Fed's statement, the US retail sales data for November was released. The market expected an increase of 0.8% on the month, but the actual data showed that retail sales cooled down, coming out at only 0.3%.
This is one of the most important economic reports to watch because consumer spending is a leading economic indicator. In addition, because a slowdown in consumer spending indicates a slowing down in economic activity, traders closely monitor retail sales changes.
While the Fed's decision is hawkish for the dollar, it comes with a leg. This is because central banks react to past economic data, and their decision is based on interpreting several months of data. In contrast, retail sales are forward-looking, a leading indicator of economic health. Therefore, the slowdown in retail sales might be more important for the market than the Fed's message.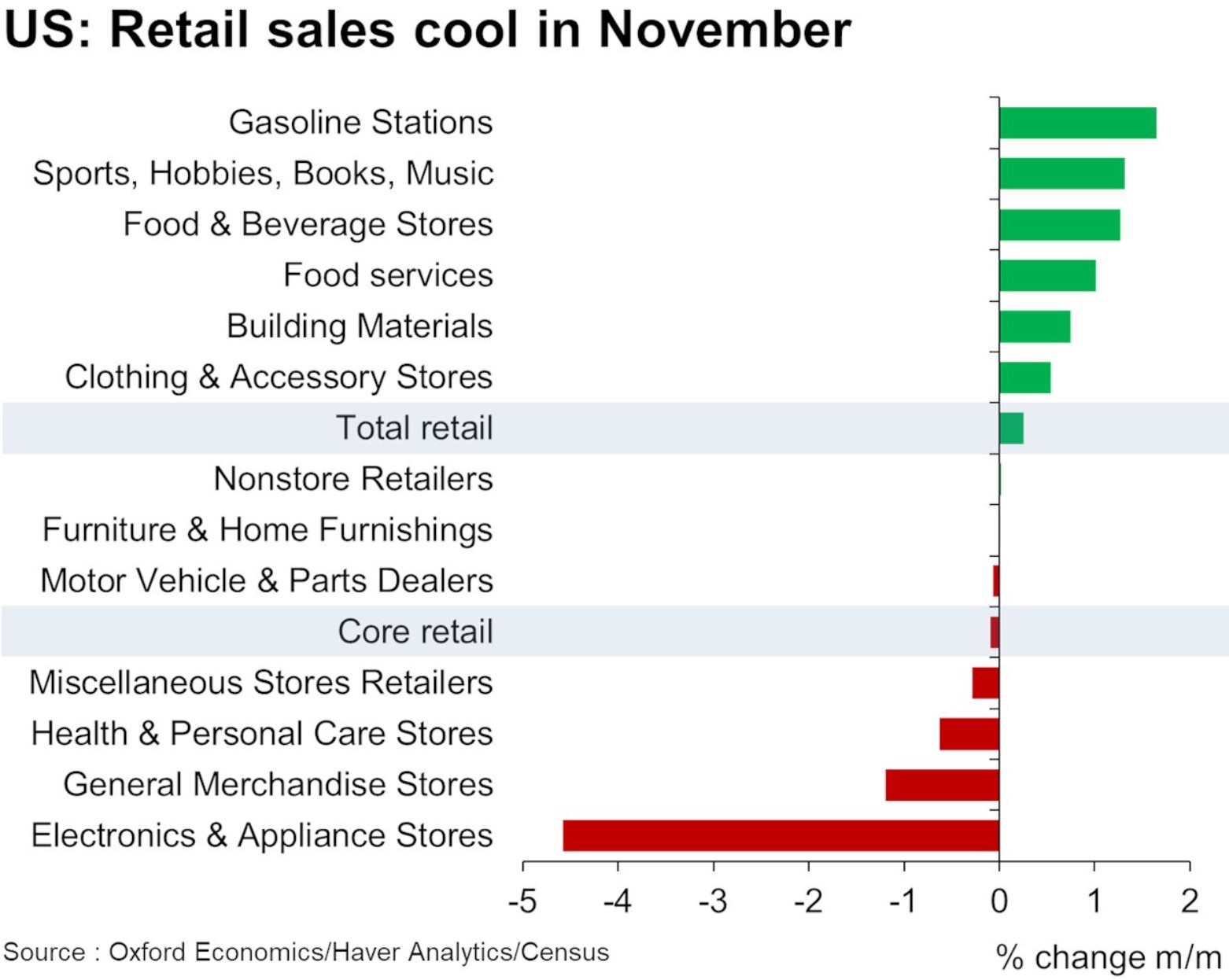 The dollar sold after weak US retail sales
The US customer is more cautious on spending ahead of the Christmas holidays. The November US retail sales data point to a subdued start to the holiday season, and one can think of at least a few factors affecting spending.
First, higher prices. Rising prices scare consumers as November's inflation has reached a four decades high. Second, supply chain distress makes it difficult for customers to find the wanted products in store. Third, COVID worries. Like it or not, the pandemic is ongoing. While the world is far better than at the start of it, worries persist that the economic recovery may be affected by a resurgence in the infection rate.
As such, the US dollar weakened after the poor retail data and especially after the Fed's message. Could this be the start of a new bearish trend?