Should you buy Union Pacific stocks ahead of quarterly earnings?
Union Pacific (NYSE:UNP) will present its Q4 FY2021 financial performance tomorrow. Investors expect EPS of $2.62 on the quarter.
Union Pacific is one of the largest railroad companies in the world. It moves goods from the Pacific and Gulf coasts, and it operates a network of over 32,k route miles.
The company is a critical link in the global supply chain, as it connects with the Canadian and Mexican rail systems. Moreover, it serves many of the fastest-growing US population centers.
On January 20, Union Pacific reports its financial performance for the Q4 FY2021. This is a dividend-paying company with a five-year dividend growth rate of 13.73% and a dividend payout ratio of 47.69%.
What are the estimates for the Q4 FY2021?
For the last quarter of 2021, the market estimates that Union Pacific earned $2.62. If that is the case, this would be the third consecutive quarter when it beats the EPS estimate. Also, the annual revenue estimate for the fiscal period ending December 2021 is $21.66 billion.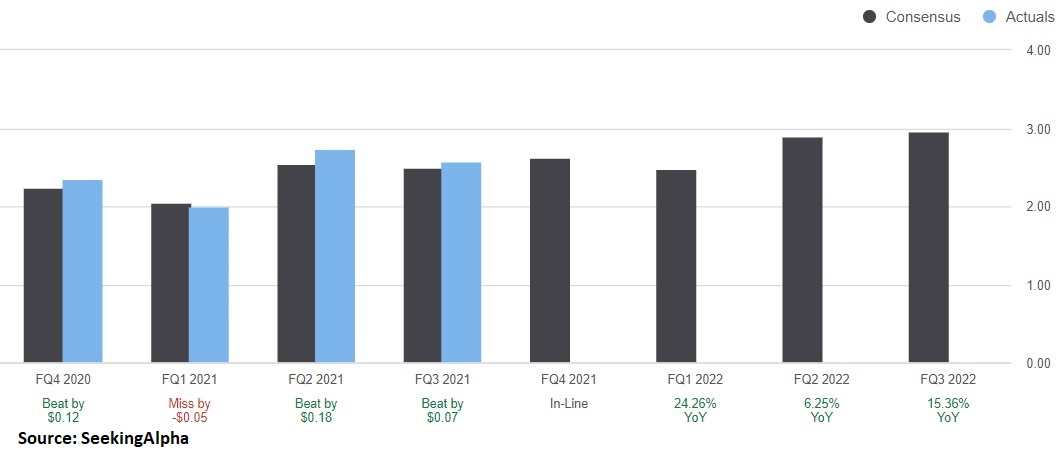 How did the Union Pacific stock price perform lately?
Despite cutting volume guidance in October, the stock price continues to perform. It currently trading near all-time high levels, and the 2020 COVID-19 pandemic barely caused a correction on the long-term chart.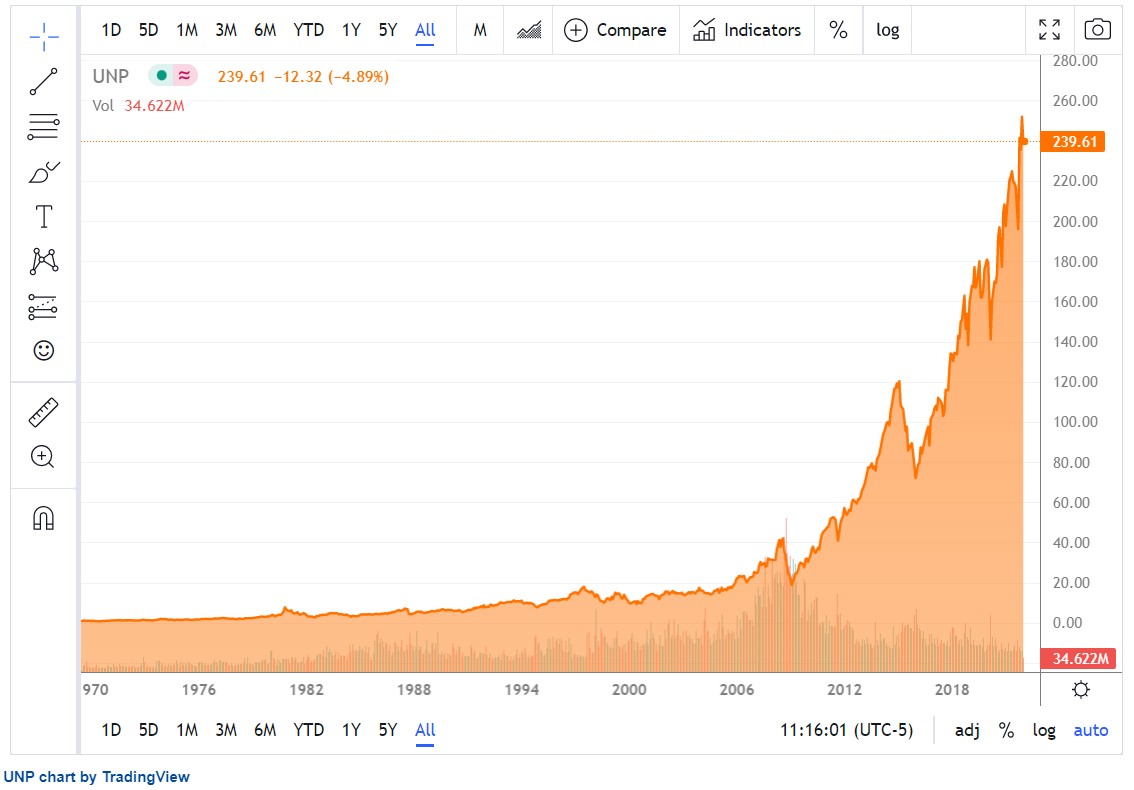 What do analysts say about Union Pacific's stock price?
Analysts have mixed opinions about Union Pacific's stock price. Out of the 72 analysts covering the stock, 35 have buy ratings, and 37 have neutral ones. No analyst has issued a sell rating for the stock.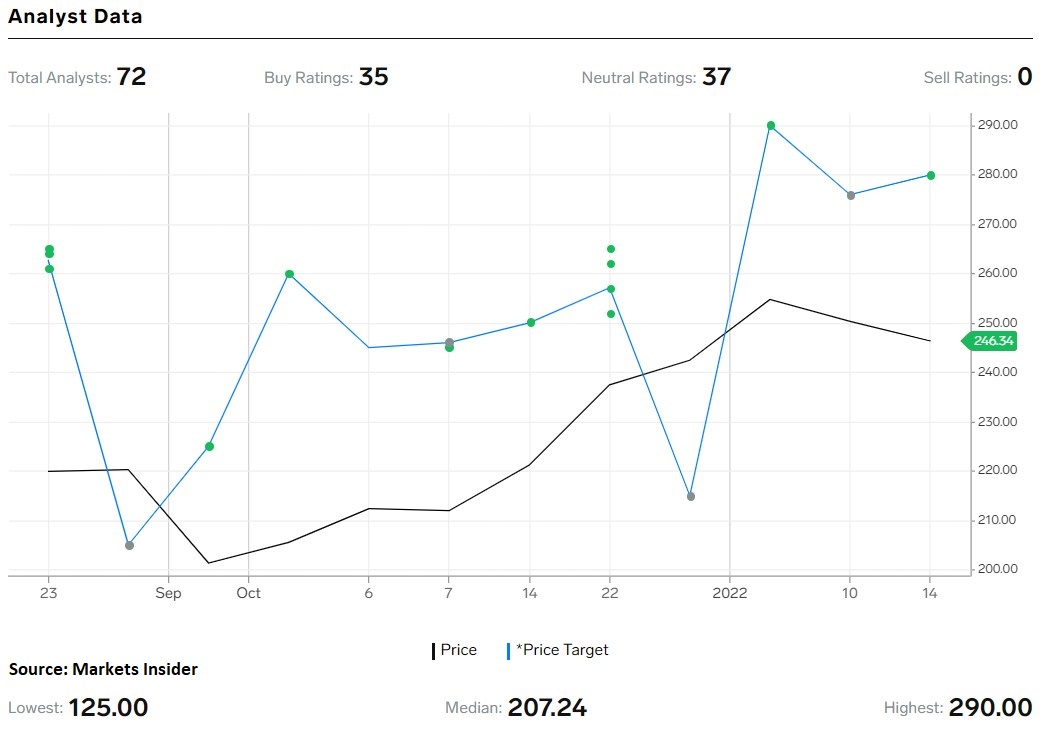 Most recently, Barclays Capital has maintained its buy rating with a price target of $280, and so did Raymond James Financial, with a price target of $290.
One of the most attractive things at this company is the gross profit margin, much higher than the sector median. More precisely, Union Pacific operates with a gross profit margin of 59.09%, higher by 102.24% than the sector median. On the flip side, the P/E Non-GAAP (TTM) ratio is higher than the sector median by 16.75%.
At the current stock price, the company has a market capitalization of $158.32 billion and an enterprise value of $188.04 billion.