Should you buy the US dollar ahead of the NFP report?
The Federal Reserve of the United States (Fed) announced the tapering of its asset purchases. Now that the inflationary mandate is fulfilled, attention shifts to the employment component.
November Fed's decision is behind us, and the market participants took notice of the Fed's tapering announcement. The decision was so well-communicated that it didn't trigger unwanted volatility. In fact, the main stock market indices in the United States have made new all-time highs despite the fact that the central bank is removing some monetary stimulus.
The US dollar traded with a mixed tone after the FOMC Statement's release and during the press conference that followed shortly after. The greenback held steady, trading in tight ranges, and only today do we see some strength as reflected by the lower EUR/USD or AUD/USD exchange rates.
Put it as you want, the gradual removal of the asset purchases is a form of tightening of financial conditions. Therefore, we should not be surprised by the dollar's strength.
During the press conference, the Fed's Chair, Jerome Powell, was grilled on inflation and reassured market participants that the Fed will use its tools to make sure higher inflation is not becoming a permanent thing. But the Fed has a dual mandate – price stability and job creation. So now that inflation runs well about the Fed's definition of price stability, the employment component may trigger the next leg higher for the dollar.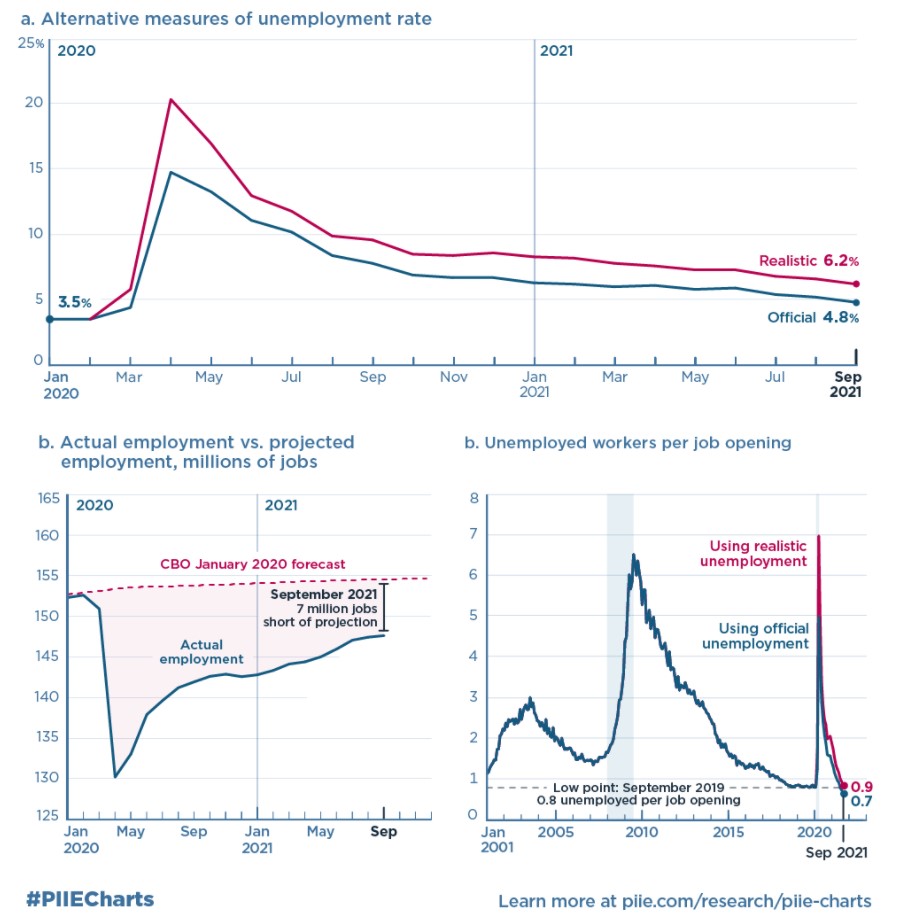 A strong NFP report should push the dollar ever higher
Further improvements in the job market would push the Fed closer to hike the federal funds rate once the tapering ends next year. As such, the market participants will closely watch the job market's evolution to price in the future path of interest rates.
The market expects the unemployment rate to decline further and reach 4.7% vs. 4.8% in September. The rate keeps dropping, and if the Fed considers that it comes closer to its definition of full employment, it may tighten the monetary policy earlier than the market expectations.
455k new jobs are expected to have been created in October by the US economy. Any positive surprises, either in the unemployment rate or in the number of new jobs created, should trigger yet another leg higher for the greenback.