Should you buy the Dow Jones index after the stellar jobs report?
Dow Jones rose to record highs following the stellar NFP report released today. Is it too late to buy?
The US economic recovery continues after the latest NFP report released a few hours ago revealed that 531k new jobs were added in October. Moreover, the jobs numbers for August and September were revised higher by 118k, respectively 117k. Furthermore, the unemployment rate keeps declining, down to 4.6% in October after settling at 4.7% one month earlier.
No matter how you put it, this is a strong jobs report as payroll gains rebound as Delta wave recedes. Employment is a component of the Fed's mandate, and improvements in the labor market bring the Fed closer to tightening the monetary policy sooner than it is priced in.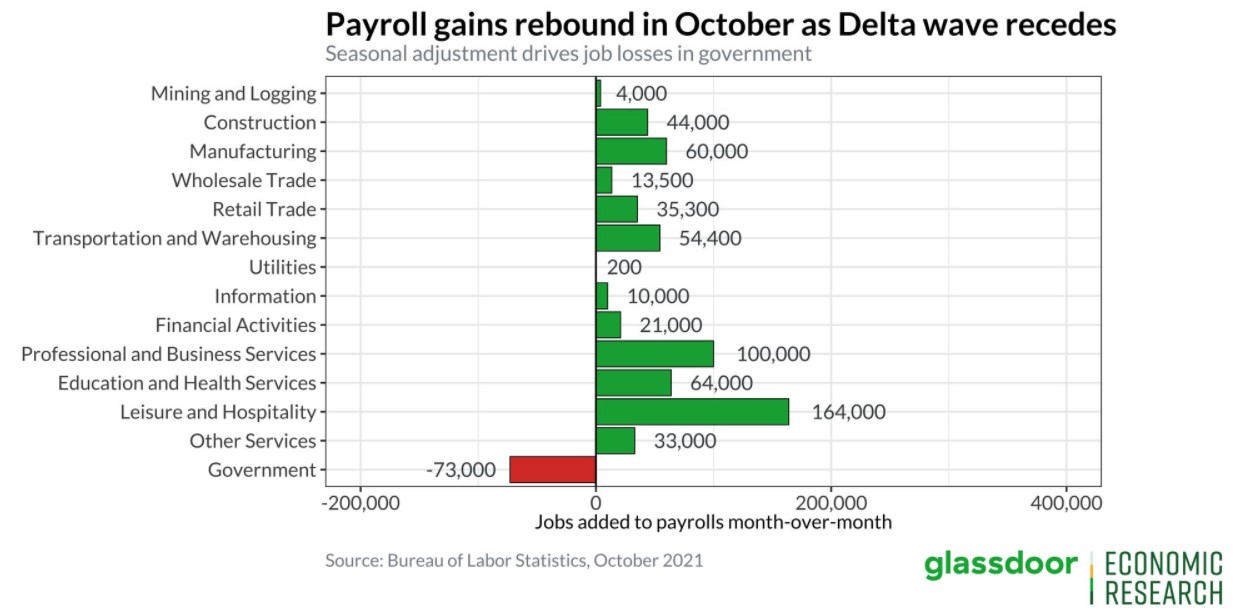 Private payrolls, in particular, were strong in October. As for the sectors that added the most jobs, leisure and hospitality leads by a mile, responsible for 164k new jobs.
Dow jumps to record levels following the NFP report
Unsurprisingly, the Dow Jones index jumped to a new record level. It currently trades above 36,400 points after closing above 36,000 points earlier this week. It may seem that the stock market trades at stretched levels, but a close look at the technical picture reveals more upside possible for the Dow.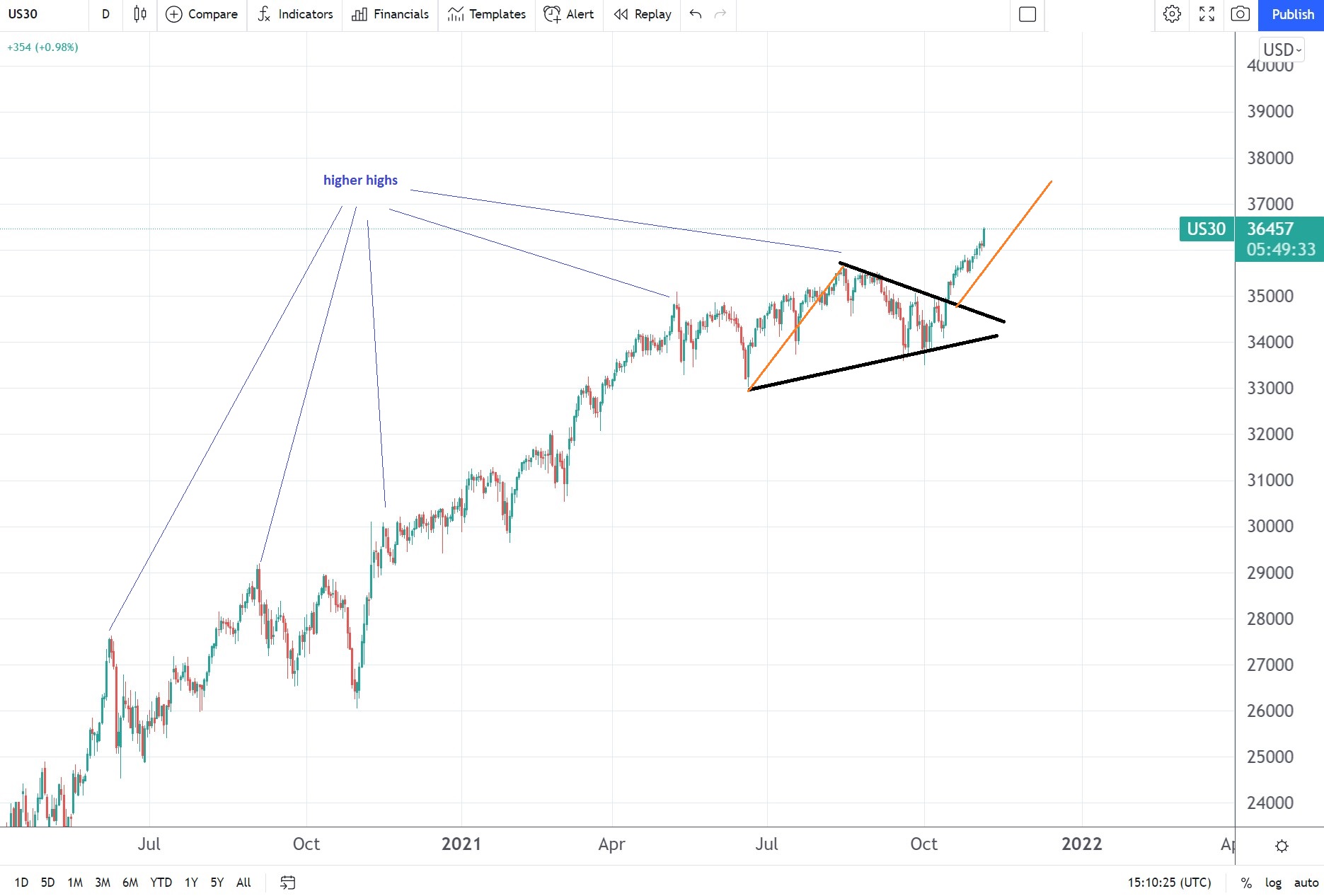 Bullish reasons to buy the Dow
Despite trading at record-high levels, there is scope for more upside for the Dow for at least a few reasons. First, the Dow just broke out of a six-month-long consolidation in October. In other words, for most of the year, it hovered near its previous highs, unable to rally.
Second, the technical pattern that just ended in October is a contracting triangle. Such a pattern has a measured move equal to the longest segment in the triangular formation. Illustrated in orange on the chart above, it suggests a move well above 37,000 is in the cards.
Finally, the series of higher highs and higher lows remains intact. Even during the triangular consolidation, the price action did not invalidate the bullish series, so the last higher high only comes to confirm the rising trend.
All in all, the October NFP report was just another reason for the Dow to push to new highs. The truth is, it traded with a bullish tone since early October.