Should you buy the British pound amid the highest inflation in 10 years?
UK inflation data reached a 10-year high in November. Transportation and clothing and footwear prices increased by the most – is it time for the Bank of England to change the narrative and raise rates? If so, is it time to buy the British pound ahead of a hawkish turn from the central bank?
November inflation data was released today in the United Kingdom, one day ahead of the Bank of England's monetary policy decision. The annual consumer price inflation reached a 10-year high in November, pressuring the Bank of England to act and reverse the easing of its monetary policy.
Traders and investors have learned lately that central banks are willing to admit that inflation is not transitory, as believed this year. As such, rate hikes are coming. The big question now is – who will raise rates faster in order to cap inflation? The core CPI inflation reached 4% in November, much higher than the 3.7% expected.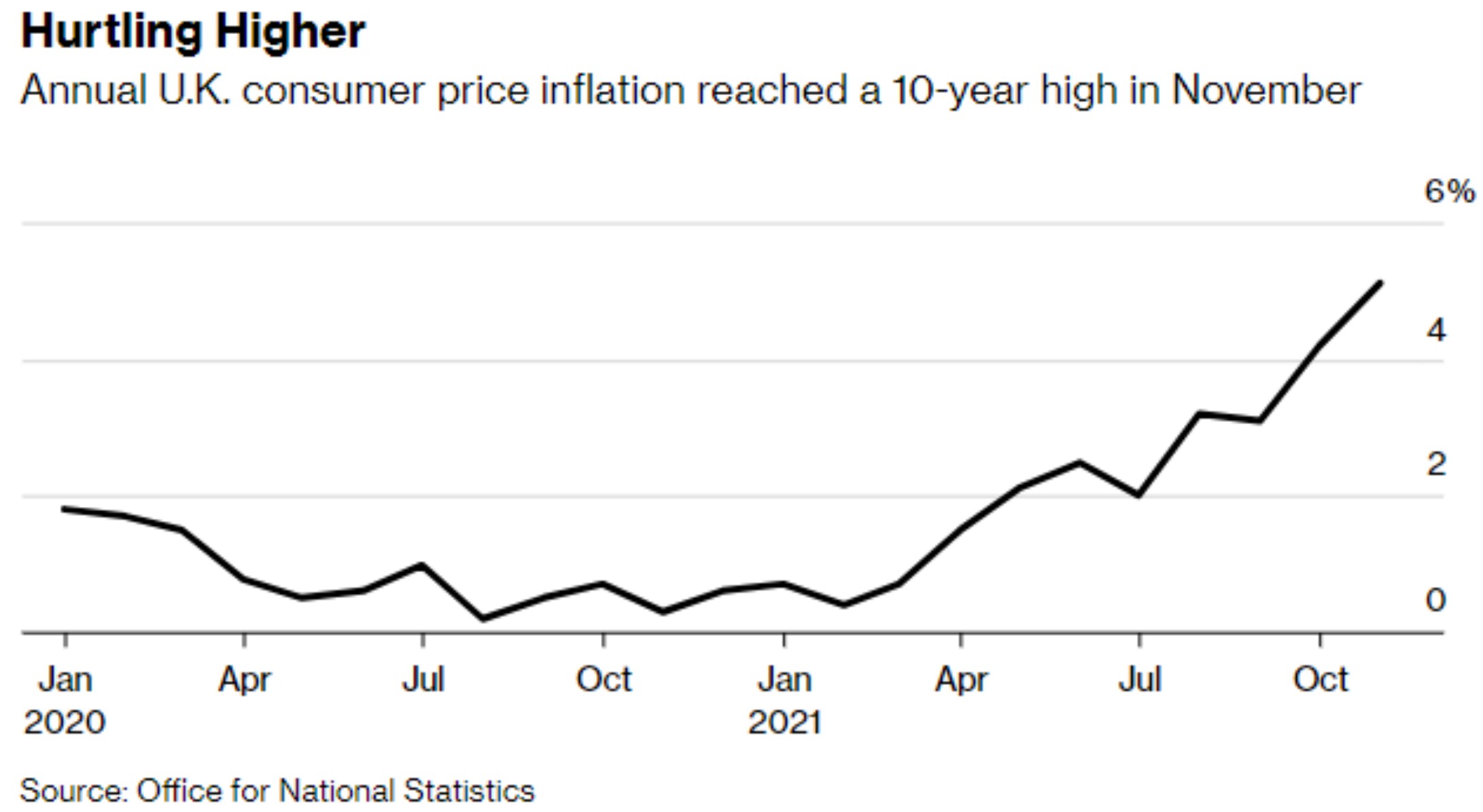 The GBP/USD technical picture remains depressed
The pound bounced on the inflation data release, although the move was timid. For example, the GBP/USD is up 0.28% at the time of writing this article, as investors are afraid of taking any chance ahead of the Federal Reserve of the United States monetary decision expected later today.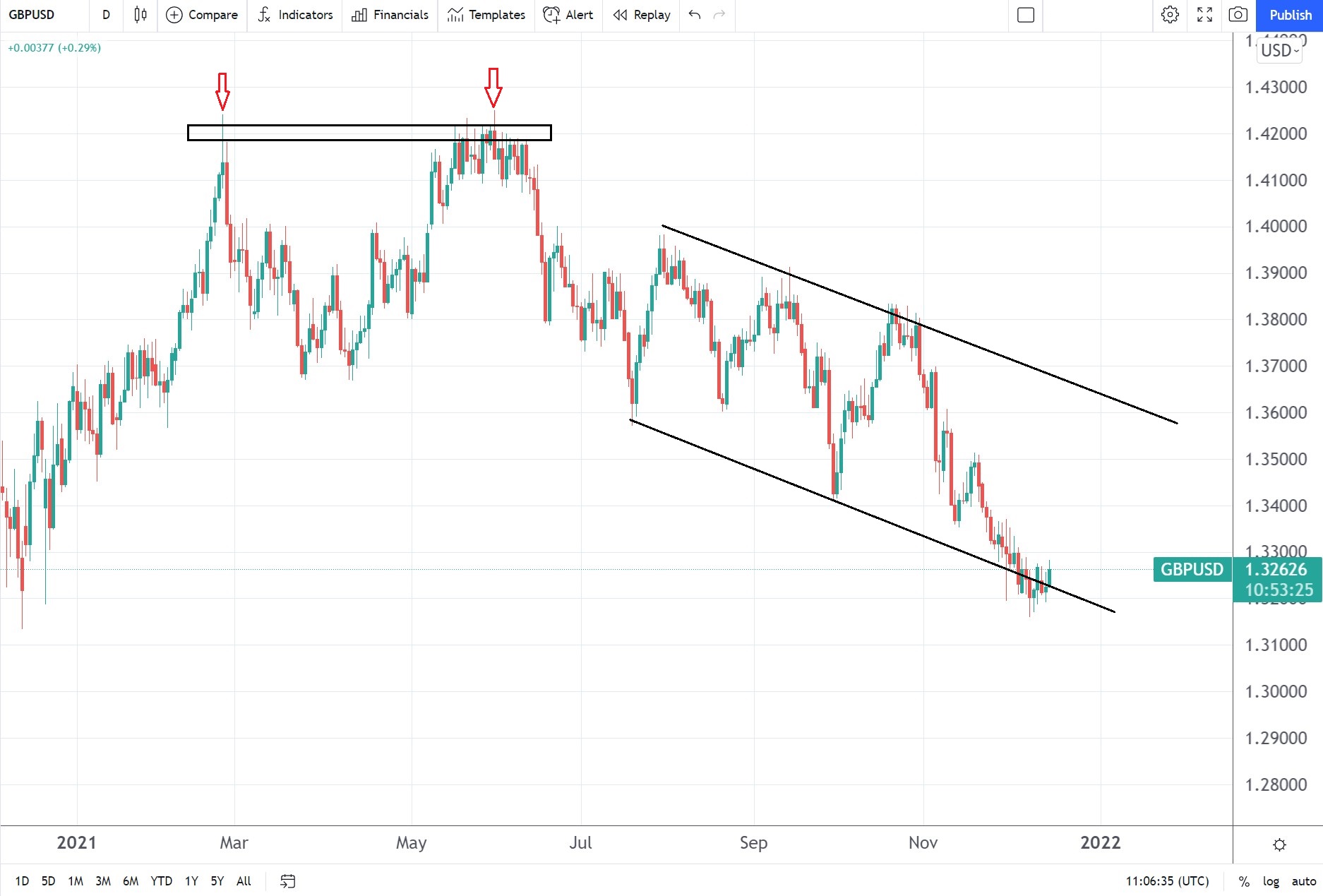 Another reason why the GBP/USD did not react to the higher-than-expected inflation data is the bearish technical picture. The GBP/USD pair made a double top in the first half of the year in the 1.42 area and then moved in a bearish channel to this day. It currently sits at dynamic support around the lower edge of the channel, but no bounce is seen yet.
The pound's strength is more visible against the euro. The EUR/GBP cross declined sharply during the year, with no signs of the trend reversing anytime soon.
All in all, inflation data may be a reason for the Bank of England to turn more hawkish. Investors will have a clue about what the central bank will do next as its message will likely follow the same direction as the Fed's message.