Should you buy the Australian dollar after RBA left policy unchanged?
The Reserve Bank of Australia (RBA) left monetary policy unchanged this week. Rising inflation and the overall strength of the Australian economy were not enough for the central bank to lift the cash rate.
The first central bank to present its monetary policy decision this week was the RBA. It kept the policy unchanged, despite rising inflation and economic strength.
One of the strongest currencies this week was the Australian dollar. It rose even against the world's reserve currency and gained ground against the euro too.
Speaking of the euro, the EUR/AUD cross pair is known as reacting to geopolitical events when a risk-off environment starts. But the war in Ukraine did not trigger a risk-off market move, as reflected by the US equities. Hence, the Aussie dollar kept strengthening against the euro.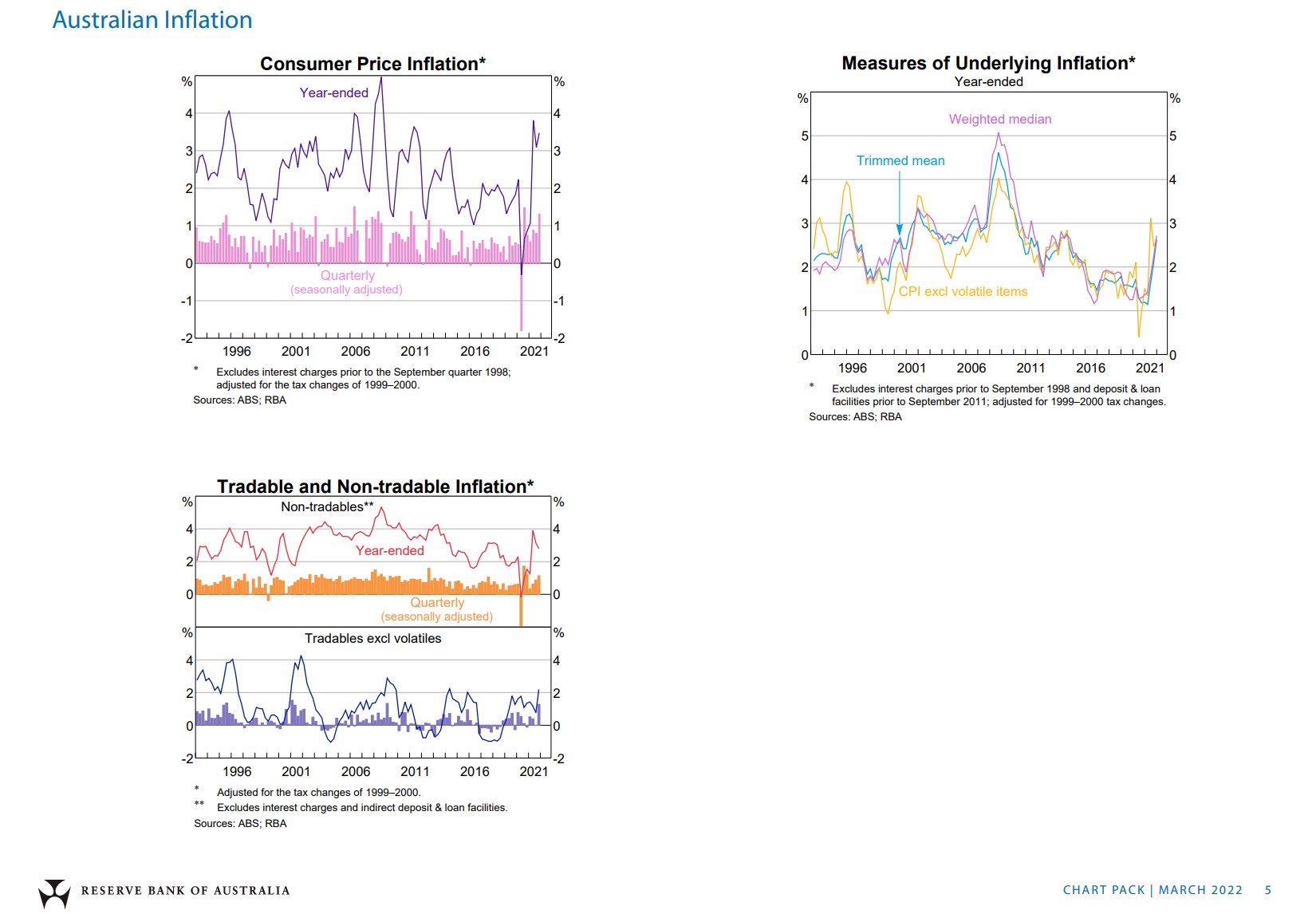 Highlights of the RBA monetary policy decision
The RBA left the cash rate unchanged at 0.1%, its lowest level during the COVID-19 pandemic. Moreover, the interest rate on exchange settlement balances is at zero percent.
While the RBA acknowledges the ongoing global economic recovery from the downturn created by the pandemic, it highlights the war in Ukraine as a major new source of uncertainty. Not even the unemployment rate, sitting at a 14 year low, was a good enough reason for the RBA to lift rates.
Other central banks took a risk and did hike. For instance, the Bank of England has already hiked twice. Also, yesterday, the Bank of Canada lifted the rates too. So naturally, divergent monetary policies should impact the local currencies.
How about the AUD/USD pair?
The Aussie dollar opened the trading week with a gap caused by the war in Ukraine. However, the gap was quickly closed on the first day of the trading week and then a pennant formation appeared on the 4h timeframe.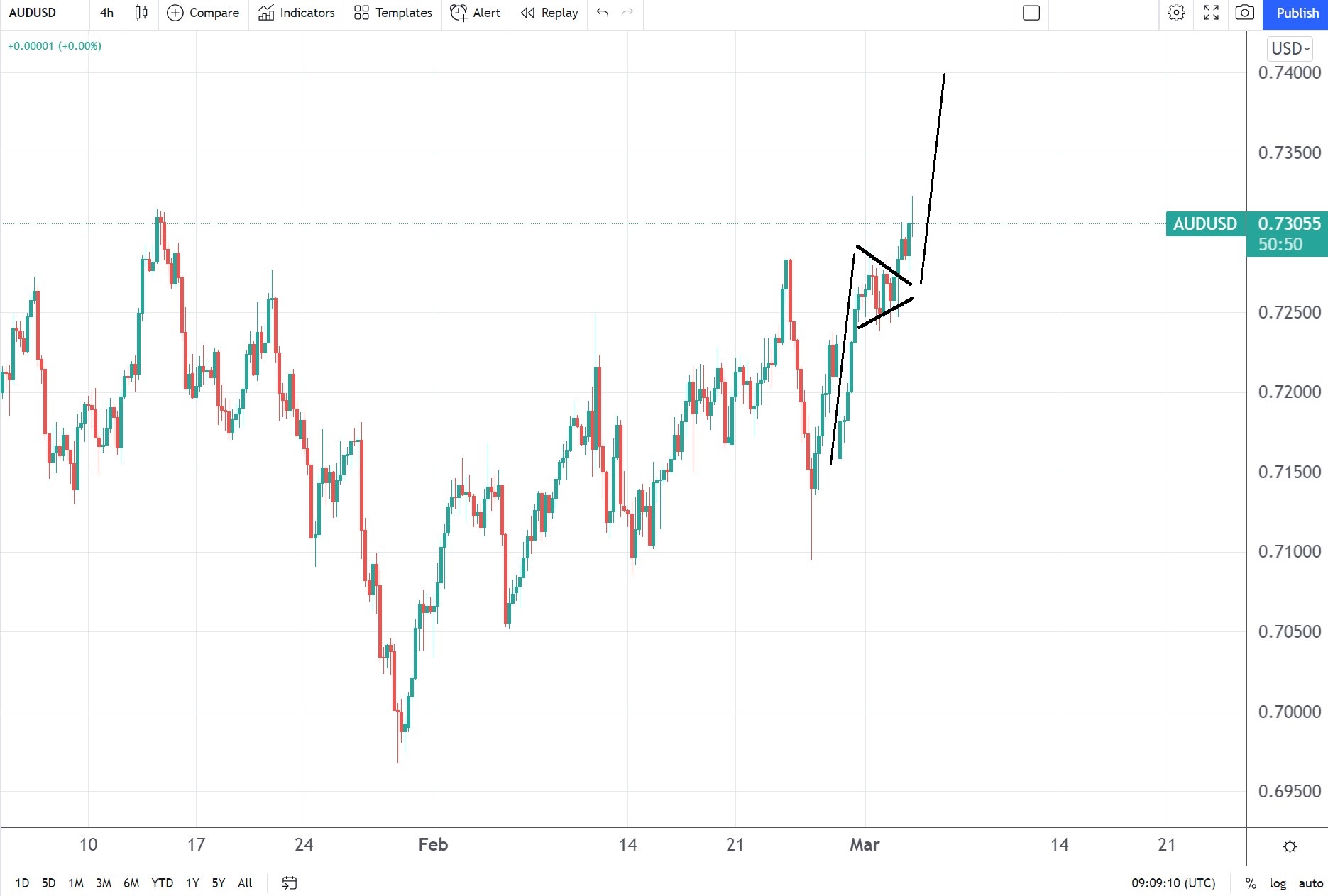 A pennant is a continuation pattern and the measured move points to more strengths towards the 0.74 area. In other words, despite the RBA keeping the policy accommodative, investors kept buying the Aussie dollar, perhaps as a divesting strategy in a bid to move funds away from conflict areas.