Should you buy or sell the euro after PMI Services drops to a 9-month low?
European PMIs were released today, and the PMI Services fell to a 9-month low. The European services sector was affected by the omicron variant. What does it signal for the common currency?
The most important trading week in January started with the European PMI data. While the PMI Manufacturing reached a 5-month high, the PMI Services dropped to a 9-month low of 51.12.
When interpreting the PMI data, the 50 level acts as the line in the sand, showing a sector that either expands or contracts. While the PMI Services remains above 50, the data points to a weak start of the new year, with negative implications for European growth.
Because the European economies are service-based, the services sector has a more significant contribution to the annual GDP. Hence, the underperformance in the sector suggests slower growth.
Omicron is to blame for the poor data. This is the second-consecutive month when the services sector declines sharply, as an increase in COVID-19 infection rates led to many countries reimposing restrictions.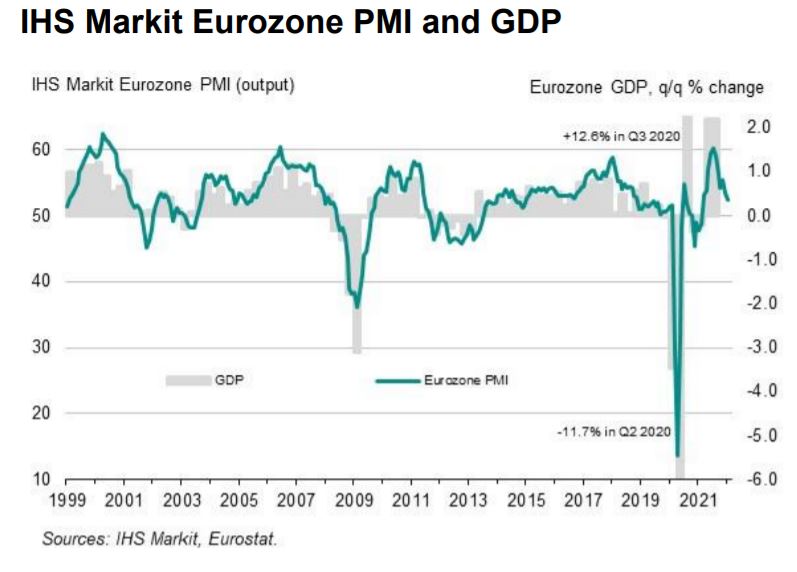 EUR/USD fell back to 1.13
The common currency dropped on the news and now trades close to the 1.13 level. However, the technical perspective looks bearish on the euro, as the pair still struggles to break out of a 2-month long consolidation.
Not even the news that the inflation in the United States reached 7% in December, a near four-decade high, was not enough to break the range. The EUR/USD did trade above 1.14, but it gave back all its gains in the days that followed.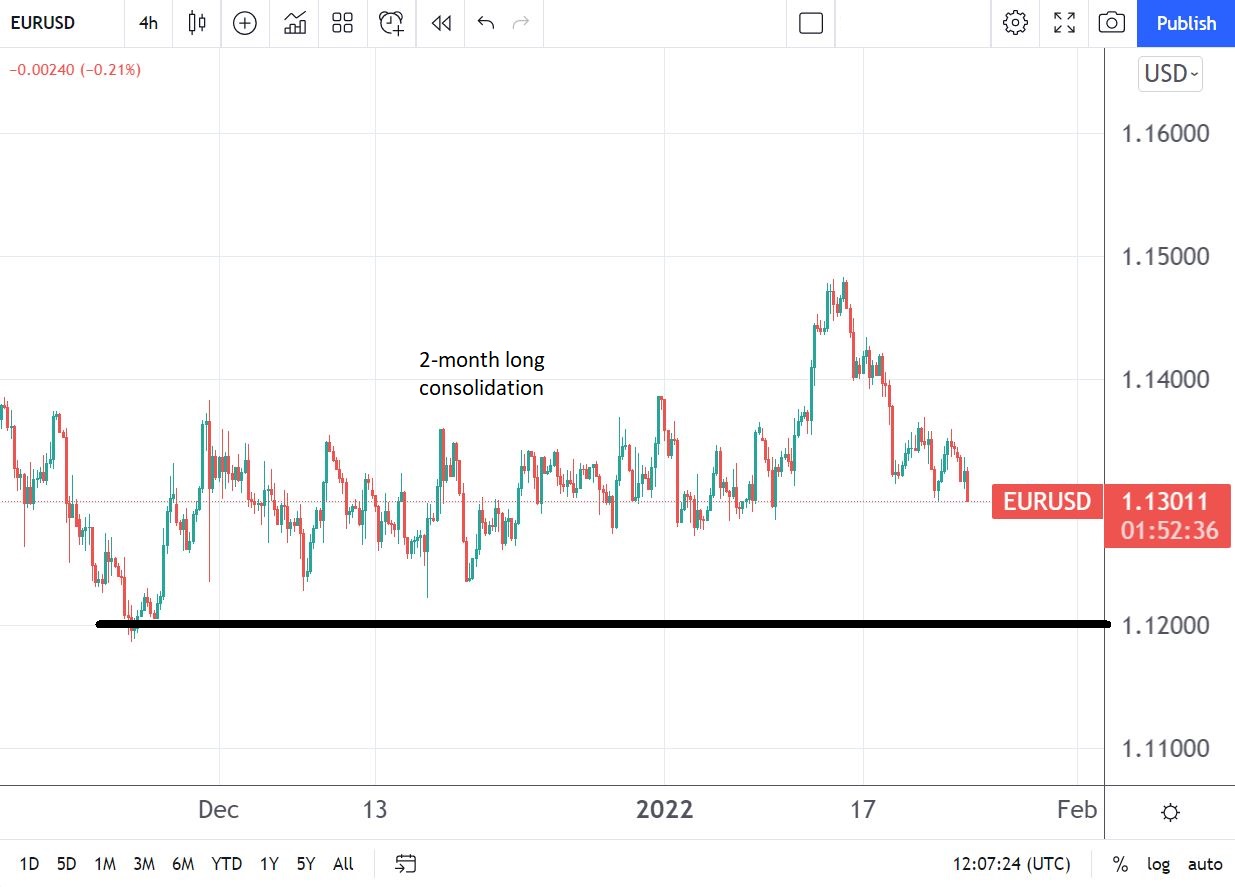 The common currency has a hard time bouncing
The euro has a hard time bouncing from the lows, and today's PMI Services data is just one of the reasons. While the COVID-19 pandemic continues to impact worldwide economies, the common currency remains near its 2021 lows, affected by other factors.
For instance, the escalating tensions between Russia and Ukraine put Europe in danger thus investors are unwilling to take risks with the common currency. Also, the divergent monetary policies of the ECB, when compared to other central banks, make the common currency unattractive.
All in all, while bounces and rallies may happen, traders have no reasons to bid for the common currency. Hence, a drop below 2021 lows is in the cards.