Should you buy gold now that inflation is rising?
Gold has traditionally acted as a hedge against inflation. Now that inflation is rising across the advanced economies, is it time to buy gold?
Gold has underperformed in 2021 so far. Despite inflation rising to levels not seen in decades, the gold price remains well below its all-time high established during the COVID-19 pandemic.
Last year, when the stock market indices worldwide collapsed, gold reached a new all-time high. It traded above $2,000, albeit only for a short while.
Since then, gold declined over $300, while the risk assets surged. The stock market, in particular, recovered sharply while inflation surged.
Because gold is viewed as a hedge against inflation, it is surprising to see it underperforming. Yet, gold turned out to be a good investment in the last two decades – why let one year spoil the returns?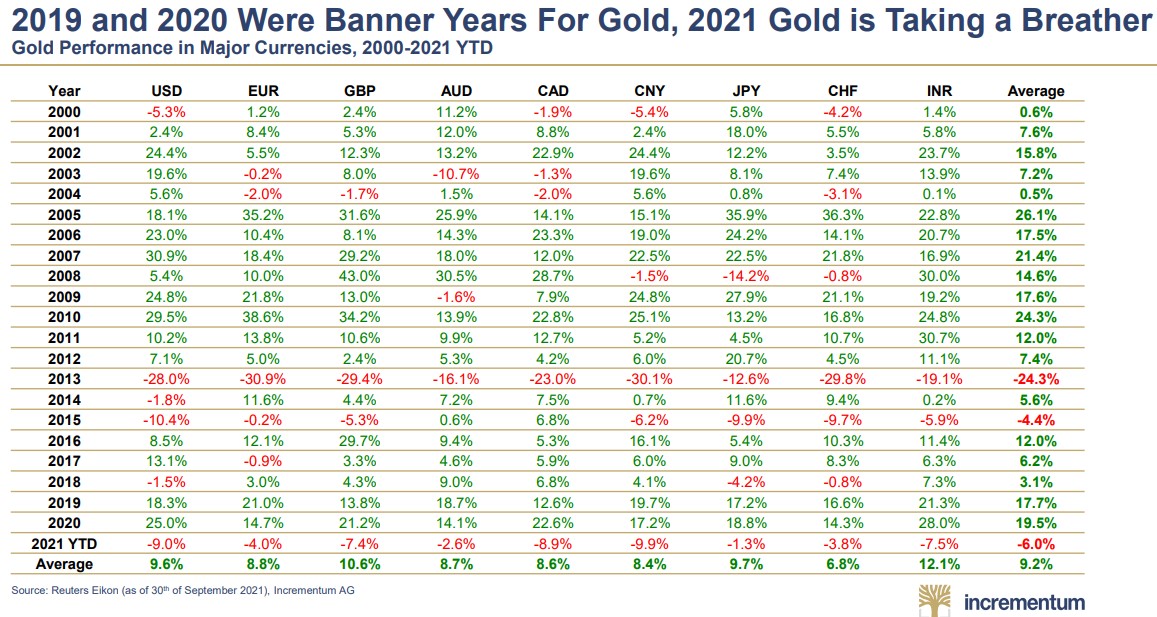 A quick look at the gold returns in the past twenty years reveals that gold delivered an average of +9.2% return yearly. Only two years saw negative returns – 2013, when gold dropped by -24.3%, and 2016, when gold delivered a negative return of -4.4%.
This year, gold is on track to deliver another negative return – but the year is not over yet. Plus, if we judge by the historical performance, this may just be the dip to buy before gold starts posting double-digit growth again.
What does the technical picture say?
The technical picture looks constructive. Gold found strong support at the $1,700 level, and it looks like a contracting triangle forms.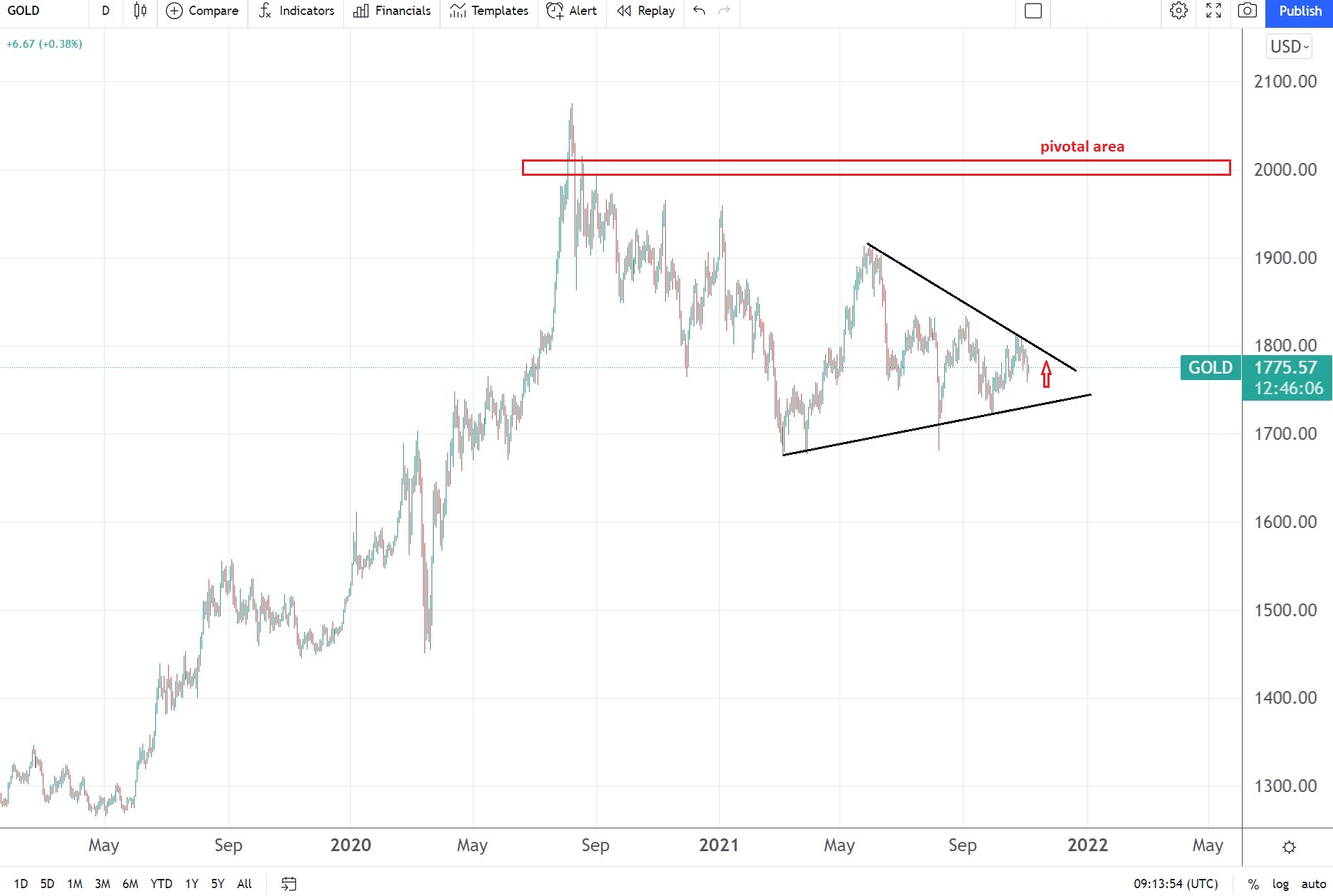 The triangle may act as a reversal pattern, and the bias remains bullish while the price does not close below $1,700 again. Conservative traders may want to wait for the price of gold to break the upper trendline before going long. Ideally, the market should close above $1,820 on a daily basis. On such a break, the price action should not return below $1,700 and should head toward the pivotal $2,000 area. On the flip side, a daily close below $1,700 invalidates the bullish scenario.
Yesterday, the Federal Reserve of the United States announced the tapering of its asset purchases. One of the reasons to slow down asset purchases is rising inflation. As such, there may be scope to own some gold after all – especially if we consider the historical returns.