Should you buy GBP/USD after dropping more than 1,000 pips since last June?
GBP/USD dropped more than 1,000 pips since last June. Is it time to buy it, or the bearish trend continues?
One of the strongest bearish trends in the last several months formed on the GBP/USD pair. It fell more than 1,000 pips since last June, and every bounce appears to be following a bottom.
Yet, every time it bounces, the market reverses and makes a new low. Is this one of those times or has the GBP/USD bottomed?
GBP/USD keeps forming lower lows and lower highs
From a technical analysis perspective, GBP/USD's price action remains bearish while below the falling trendline. The market keeps forming a series of lower lows and lower highs and unless broken, traders will likely sell any bounce.
1.30 offered support for now, but it is unlikely to do so on the next attempt. As such, it remains a pivotal area, and a daily or weekly close below should trigger more weakness.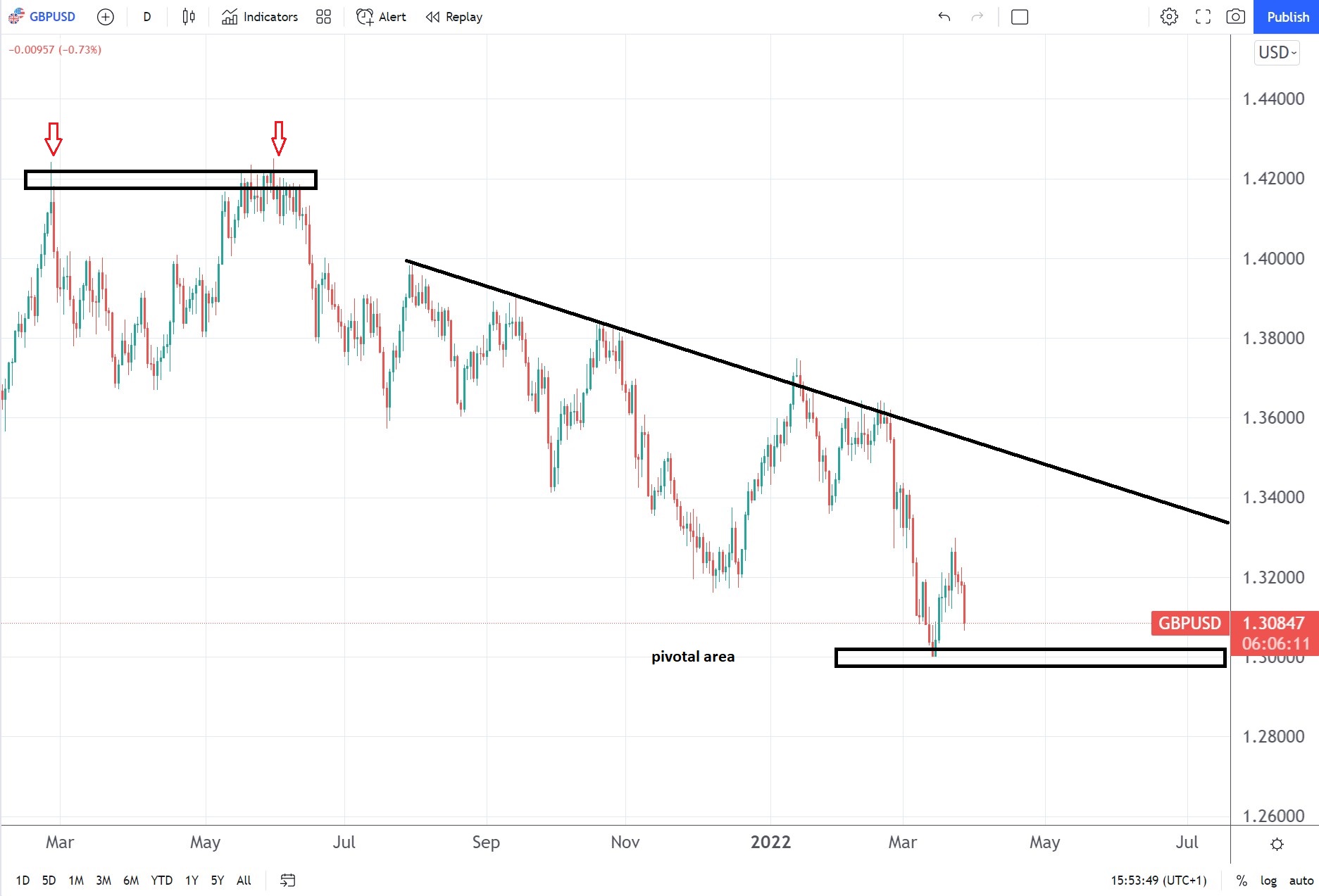 UK exports did not recover to pre-pandemic levels
Those wondering why is sterling so weak against the dollar, the UK exports might explain. After Brexit, UK goods exports are underperforming the rest of the world.
More precisely, while exports in advanced economies have recovered to pre-pandemic levels, UK exports did not.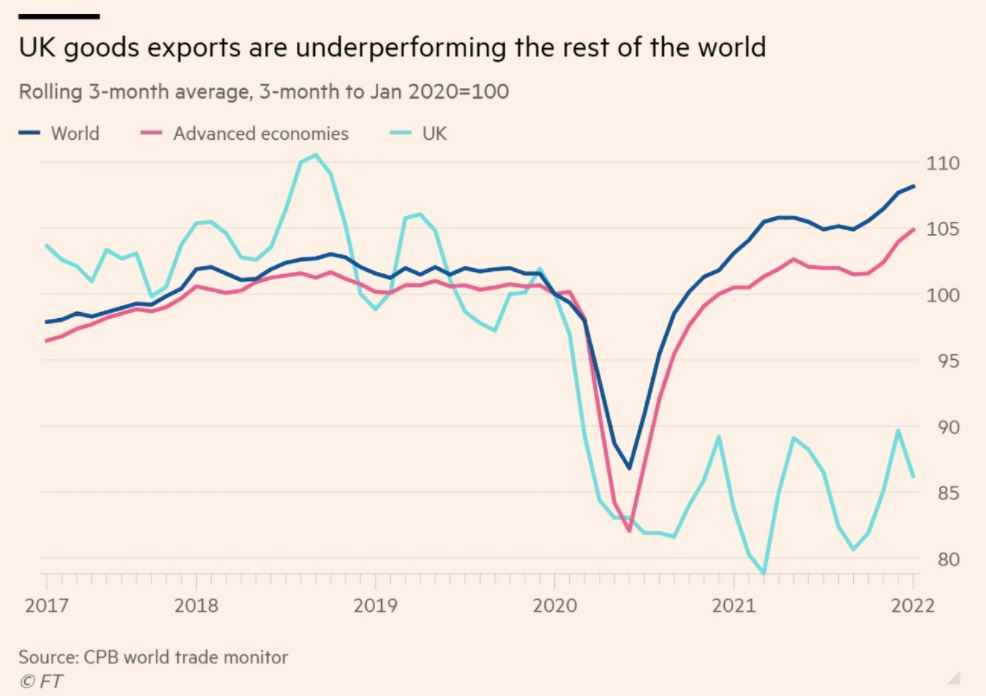 Investors keep selling the pound despite monetary policy favoring the Sterling
Interestingly enough, the sterling's weakness comes when the Bank of England's rate is higher than the federal funds rate. In the United Kingdom, the Bank of England raised the rate to 0.75%, while the Fed barely delivered a quarter of a basis point rate hike after keeping the funds rate close to zero during the COVID-19 pandemic.
As such, the British pound should have strengthened against the US dollar, but just the opposite happened. Moving forward, the Bank of England signaled that it is pausing, at least for a while, the rate increases to study the incoming economic data.
On the other side of the Atlantic ocean, the Fed sees it possible to increase the rates by 50bp at their next meeting. As such, the gap between the two interest rates will shrink considerably, putting further pressure on the GBP/USD exchange rate.
All in all, a drop below 1.30 spells more trouble for the pound, while the bearish bias will dissipate only a move above the falling trendline.