Should you buy Exxon Mobil after beating both EPS and revenue estimates?
Exxon Mobile's Q4 2021 financial performance exceeded the market's expectations. The company reported better than expected EPS and revenues and initiated a $10 billion share repurchase program.
Big oil companies are back in focus as the price of oil bounced from its 2020 collapse in negative territory. The WTI crude oil price ended 2021 above $75, delivering another double-digit return for those betting on oil's strength.
The rise in oil prices triggered a surge in oil companies' profits. One example is Exxon Mobil, which reported its quarterly earnings yesterday.
Exxon Mobil beats on both EPS and revenue
Investors were thrilled to find out that Exxon Mobil earned $23 billion last year. It delivered better than expected EPS ($2.05 vs. $1.94), and it grew its YoY revenues by close to 83%.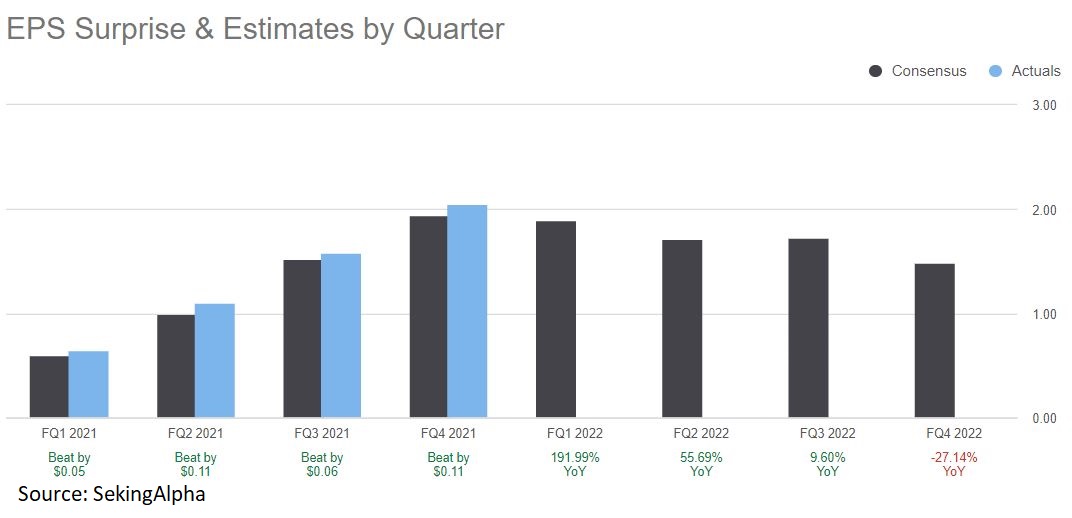 Highlights of Q4 FY2021 earnings call
Details of the Q4 FY2021 reveal a solid financial performance both in the last quarter of the fiscal year and throughout 2021. For instance, cash flow from operating activities has reached levels not seen since 2012, and the balance sheet strengthened to pre-pandemic levels due to the company paying down debt worth $20 billion. On top of everything, ExxonMobile has announced the initiation of a $10 billion stock buyback program.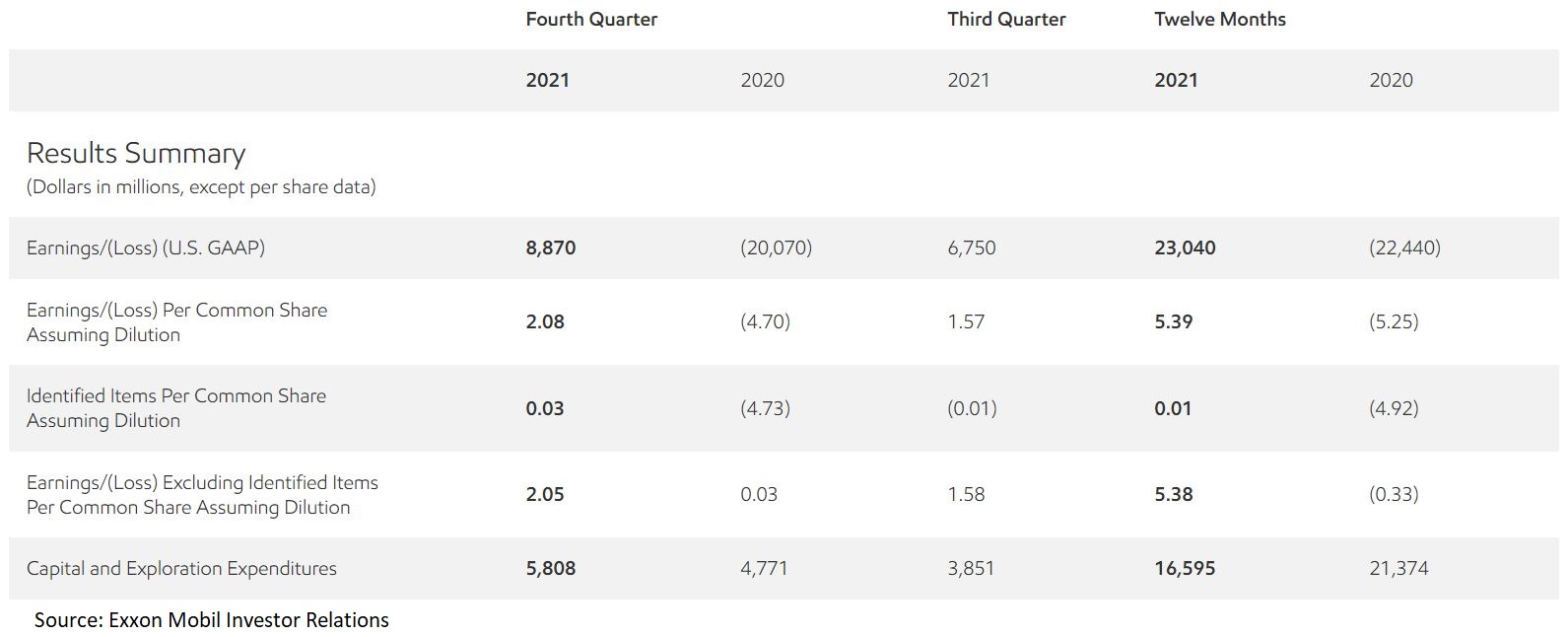 For those concerned about the carbon footprint generated by Exxon Mobil's operations, the company announced that it is on track to meet its 2025 emission-reduction plans well ahead of schedule.
What do analysts say about Exxon Mobil's stock price?
Analysts have issued mixed reports prior to the Q4 2021 earnings call. As such, out of the 51 analysts covering the stock, 15 had buy ratings, and 28 had sell ratings. Furthermore, 8 had sell ratings.
How did Exxon Mobil's stock perform lately?
Exxon Mobil's stock price has been on a tear higher lately. More precisely, it rose by +79.94% in the last twelve months, out of which +32.10% happened in 2022.
The company pays a quarterly dividend, and it increased its annual dividend for the past 20 years. Exxon Mobil is valued at $321.58 billion at the current stock market price.