Should you buy EUR/USD amid a strong Eurozone Manufacturing PMI?
Eurozone Manufacturing PMI comes out at 58 in December, well into expansionary territory. What will it mean for EUR/USD traders?
The Final Manufacturing PMI data for December was released today as it is the first business day after the month ends. With most banks on holiday in Europe and the United States, trading is slow and likely will remain so in the days ahead. However, investors already prepare for the NFP report due out next Friday.
The Eurozone manufacturing data showed that the manufacturing sector remained strong in December. The PMI is interpreted against the 50 level and any value above 50 indicates a sector that expands, while a print below 50 shows a sector that contracts. In this case, the December Manufacturing PMI came out at 58, in line with expectations but well above the 50 mark.
Italian data looks particularly strong – 62 vs. 61.2 expected. On the flip side, French data has hit a 2-month low.
One of the highlights of today's report is that some signs appeared that the supply chain crisis is beginning to recede. Data shows that stocks of purchases have risen to record levels in December, making it easier for manufacturing to respect their production schedules.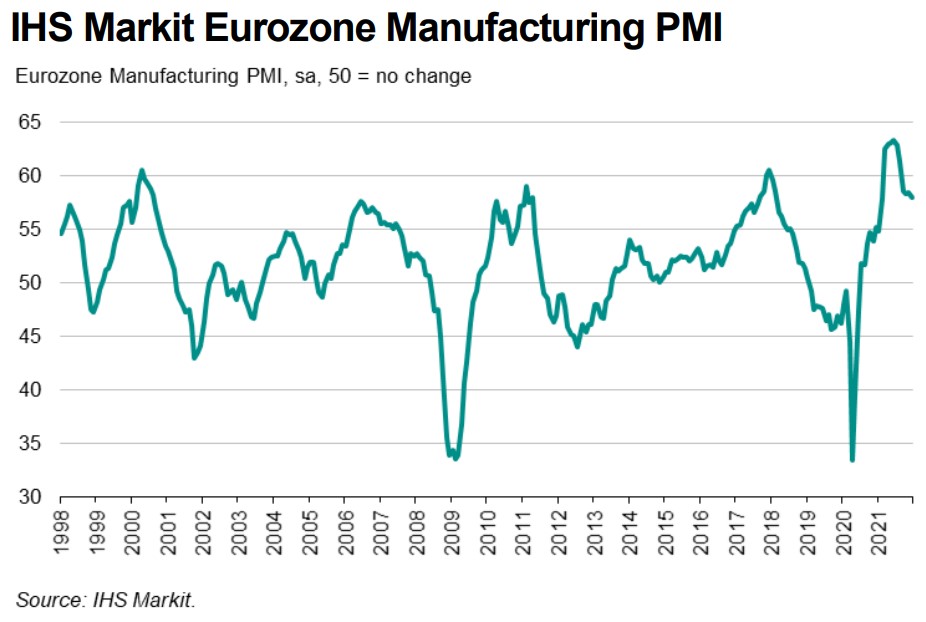 EUR/USD finds strong support at 1.12
EUR/USD did not react on the economic data, mostly because liquidity is dry as most market participants are still on holiday. Nevertheless, the technical picture looks bullish here, with 1.14 attracting the price action.
The pair has formed a triangle against the 1.12 area, and the bias remains bullish while above. A daily close above 1.14 should trigger more upside as bulls will try to push the market to the pattern's measured move shown in orange below.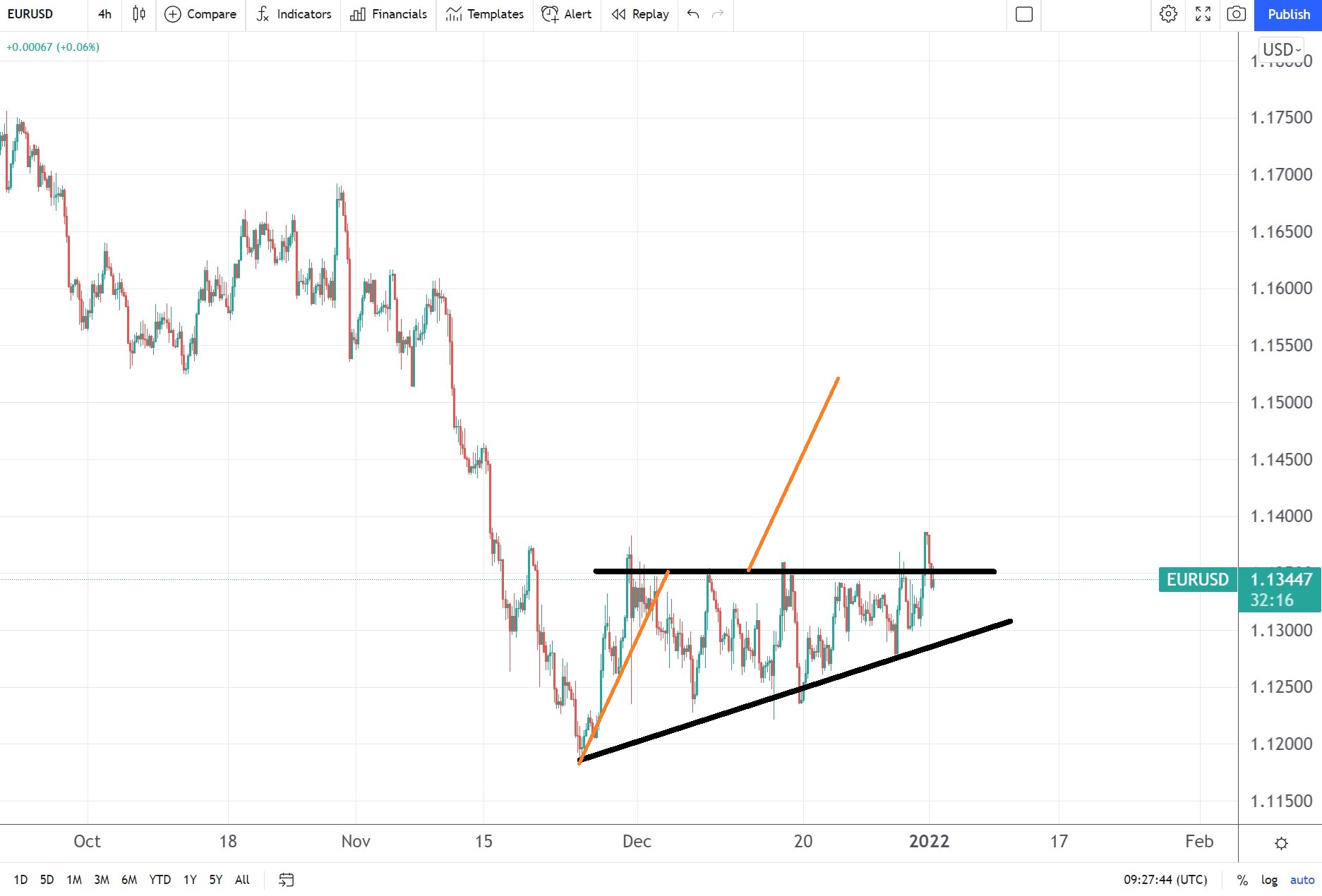 NFP on Friday is decisive
Because this is the first trading week of the month, Friday brings the NFP report in the United States – one of the most important monthly economic releases. Investors expect the US economy to have added 410k new jobs in December and for the unemployment rate to have declined to 4.1%. Any clue that the jobs market comes closer to the Fed's definition of full employment should trigger volatility on the US dollar pairs, and on the EUR/USD in particular.