Pfizer Stock Price Close to Record Highs Ahead of Wednesday Q2 2021 Results
Pfizer stock price nears record highs ahead of Q2 2021 earnings results. The company is expected to deliver an EPS of $0.98 in the second quarter of the trading year, up 25.28% YoY.
Pfizer (NYSE: PFE) is about to release its Q2 2021 earnings two days from now. During the COVID-19 pandemic, Pfizer has become one of the most famous brands in the world due to the fact that it is one of the pharmaceutical companies that produced an effective vaccine against the virus.
Last November, the company announced the results of its COVID-19 vaccine trial, and they showed overwhelming efficacy. The announcement produced a sharp move higher in the global equity markets, and the rally has continued ever since.
For the Pfizer stock price, the rally was not so impressive compared to other stock market sectors, such as the technology sector. Nevertheless, the price is close to its all-time highs in the early 2000s.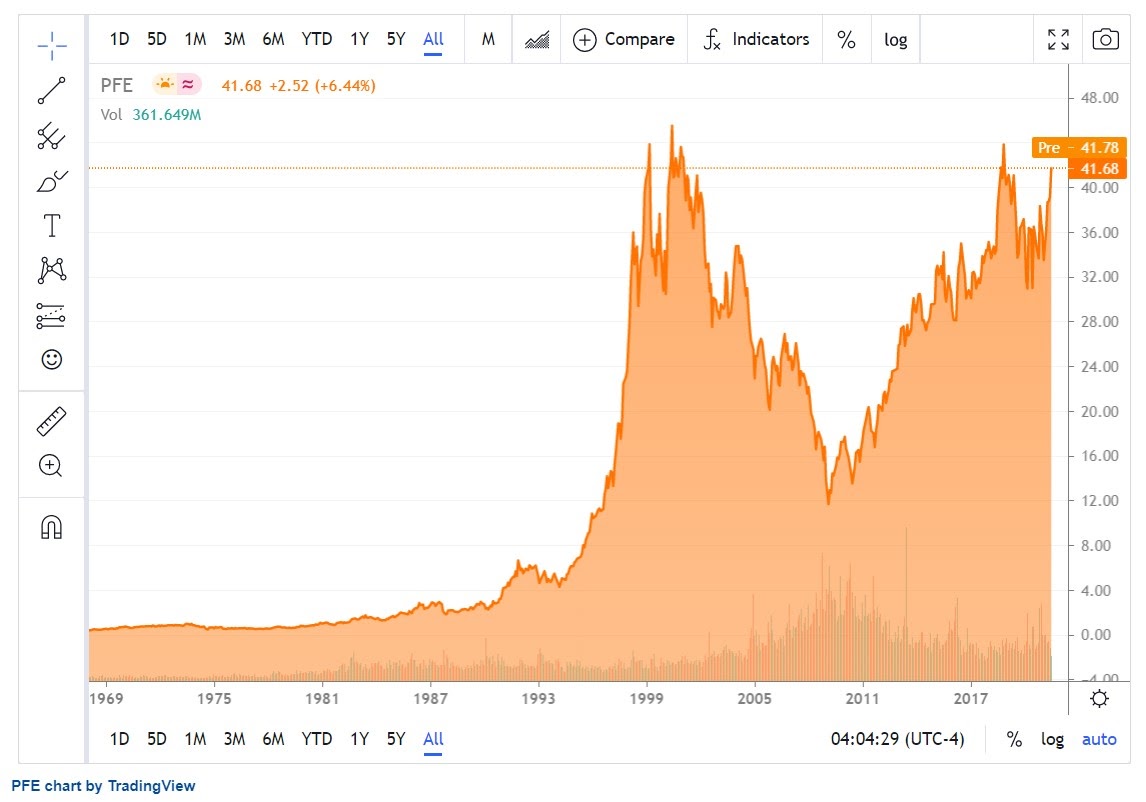 Pfizer Stock Price up 13.23% YTD
The positive momentum surrounding Pfizer stock price continues. The share price is up 13.23% YTD, and the company operates with a gross profit margin of 76.66%, higher than the sector median of 55.13%.
Pfizer is a dividend-paying company with 11 years of dividend growth history and a payout ratio of 42.70%. The next ex-dividend day is July 29th, 2021, and the company will pay a quarterly dividend of $0.39.
What Do Analysts Expect from the Pfizer Stock Price?
Out of the 23 analysts that monitor Pfizer's stock price, none issued a sell rating, and only two have a buy rating. The rest have neutral ratings, and the range for the stock price is between $36 and $44.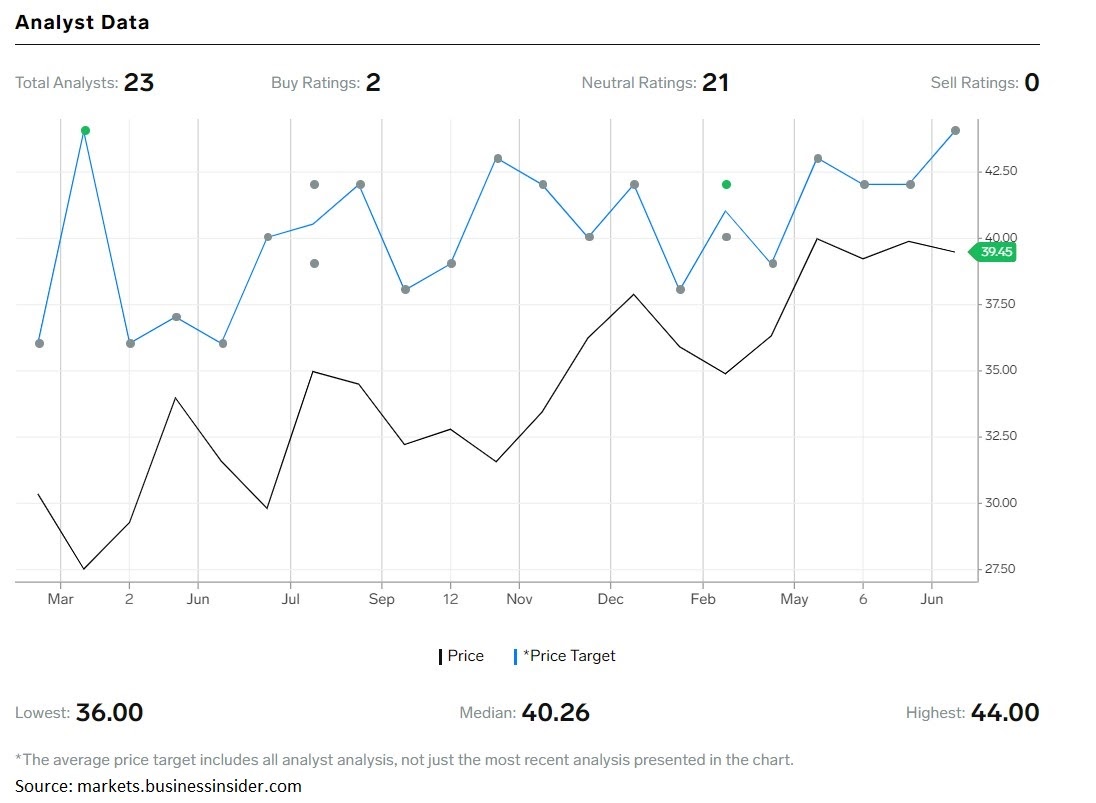 Pfizer trades at a P/E non-GAAP (TTM) ratio of 14.62, lower than the sector median of 25.47, and at a price/sales (TTM) ratio of 5, also lower than the 8.03 sector median.