NVIDIA Stock Price in a Bullish Trend Ahead of Q2 2021 Earnings Release
NVIDIA (NVDA: NASDAQ) has been in a bullish trend since the start of 2020. It broke out of a bullish flag recently and has more room to go to reach the measured move. Q2 2021 may fuel the bullish run further.
NVIDIA stock price continues its bullish run. The trend started in 2020 and the stock price was literally unaffected by the COVID-19 pandemic. The lockdowns led to people spending more time online, so chips and semiconductors were in great demand.
Because of that, NVIDIA has managed to beat the market expectations. The Q2 2021 earnings are due on the 18th of August and the market expects an EPS of $1.02.
The technical picture looks bullish, too. NVIDIA stock price has formed a bullish flag pattern on the weekly time frame with a target above $250.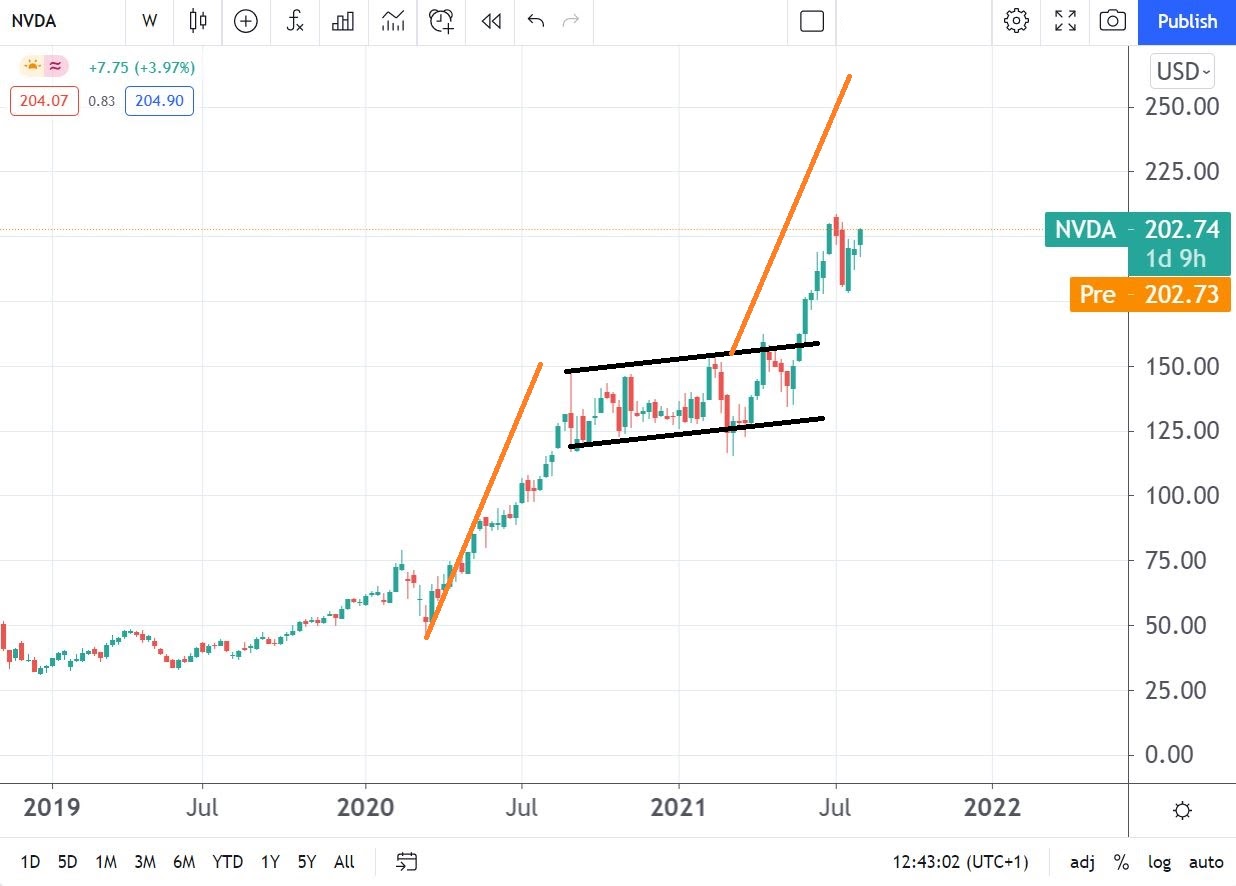 What Do Market Participants Expect from Q2 2021 Earnings?
The annual revenue estimate for the fiscal period ending January 2022 is $24.91 billion and the annual EPS estimate for the same period is $3.95. Judging by how easily the company has beaten estimates in the past, the bias is that it will do so again at the Q2 2021 earnings release.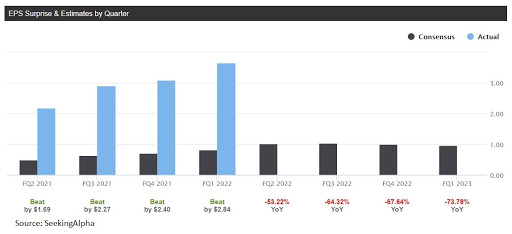 NVIDIA's stock price trades at a price/earnings ratio of 17.11 Non-GAAP (GAAP – General Accepted Accounting Principles), lower than the sector median by -31.26%. Revenue growth YoY is 63.49%, much higher than the 9.75% sector median.
Out of 100 analysts that follow the NVIDIA stock price, only one has issued a sell recommendation, while 10 have neutral ratings. The rest of 89 analysts remain bullish on the stock price and issued a buy recommendation.