Is the EUR/USD consolidation done? Investors await a breakout
EUR/USD has moved in a tight range since late November 2021. What may cause a breakout and, more importantly, where would it head next – 1.10 or 1.20?
The EUR/USD exchange rate is in a tight consolidation that started last year in November 26. For more than one month and a half, the most important currency pair in the FX dashboard looks glued to the 1.13 area.
Every attempt to break below 1.13 triggered new buying waves, while any attempt at 1.14 was met with selling orders. So what needs to happen for the EUR/USD to move? Moreover, where will it head once the range ends?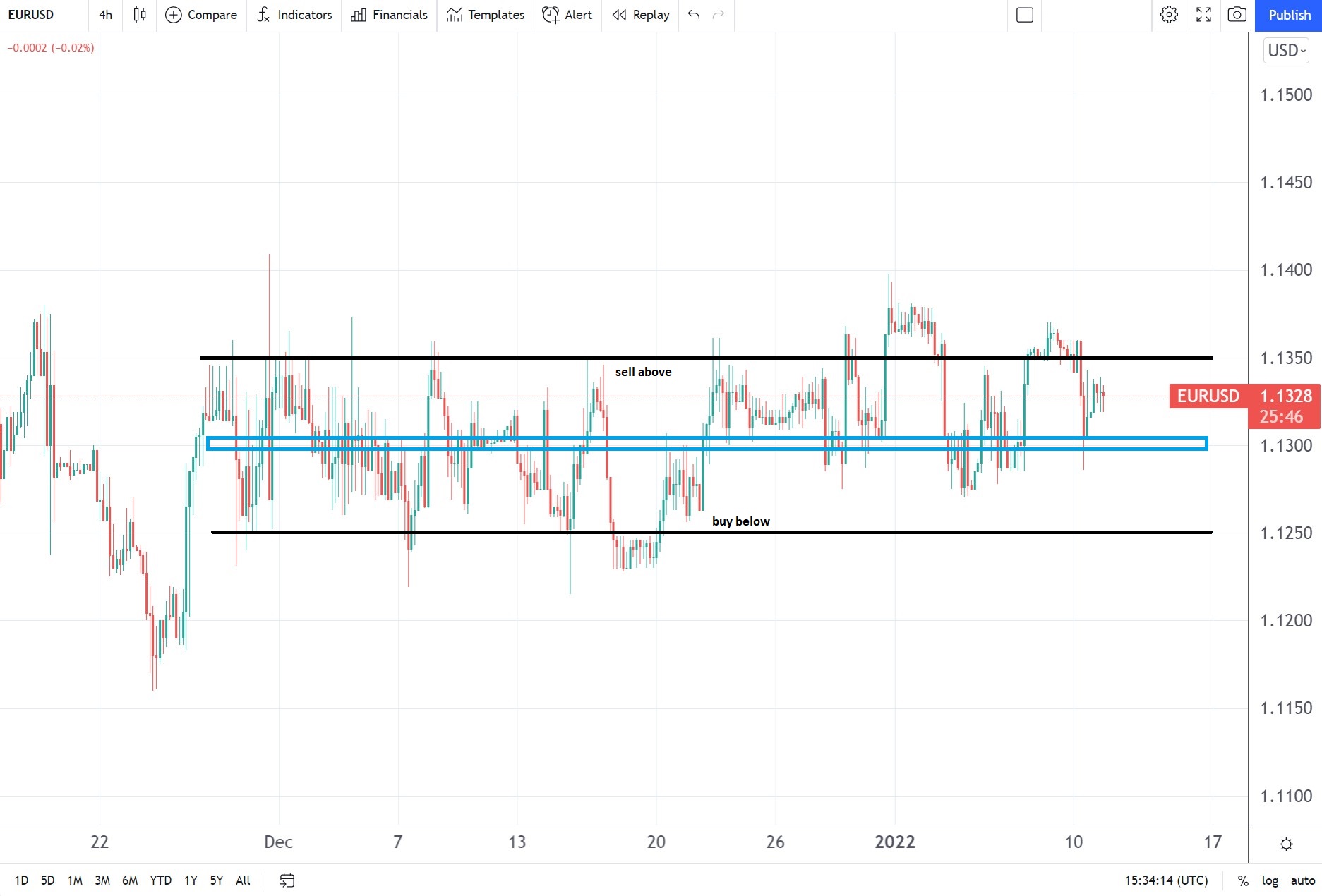 Hawkish Fed is bullish on the US dollar
Since last June, the EUR/USD trended lower. It dropped from above 1.20 to below 1.12 mainly on the back of a dovish ECB. Also, the Fed's hawkish turn in the last quarter of last year triggered a new leg lower.
Nowadays, the Fed is all but certain to raise rates in March 2022. Moreover, the balance sheet reduction, or quantitative tightening, will start soon after.
Inflation is why the Fed is in a hurry to raise the federal funds rate. The central bank responds to a tight labor market and rising inflation by tightening the monetary policy.
In theory, all the options mentioned above are bullish for the US dollar. However, some balancing facts come from the other side of the Atlantic ocean.
Factors weighing on the euro should abate soon
The monetary policy divergence between the ECB and the Fed played a crucial role in the EUR/USD decline, especially during the last part of 2021. But it wasn't the only thing that did so.
Rising costs of energy imports have hit the euro area's trade balance. Moreover, the resurgence of COVID-19 cases and the slowdown in China (a major European trading partner) have also had an impact. However, these factors are likely to abate soon, perhaps as early as spring.
What next for the EUR/USD – 1.10 or 1.20?
Technical traders are looking for a breakout. 1.14 and 1.1250 are key levels in the upcoming weeks, with an increased likelihood that both will be visited.
The EUR/USD should find buyers on any attempt at the 1.10 area in the medium to longer-term, while a move above 1.16 should bring the 1.20 level back in the cards.