Is now a good time to buy stocks? Jobs data suggests a strong NFP report
S&P 500 is down more than 100 points from its highs. Can the index bounce on a stronger than expected NFP report?
The new trading year started with equities pushing against record-high levels, but the initial euphoria ended soon. At the time of writing this article, the S&P 500 index is down more than 100 points from its highs, as the Federal Reserve minutes released yesterday show a more hawkish Fed than the market participants expected.
But the Fed's hawkish position is hardly a new thing for the market. After all, forward guidance signaled the tapering and the tightening of financial conditions well in advance. As such, will investors buy the current dip? Moreover, will the NFP report be bullish for stocks?
The technical picture looks mixed at this point. While inside of a rising wedge, the market may still make new higher highs and highs lower. However, a break below the key 4,600 area would spell trouble for US equities, regardless of what the NFP report shows.
Speaking of the NFP report, it is due tomorrow, and early indications suggest a strong report for December. First, job growth continued at US small businesses in December. Second, the private payrolls released yesterday smashed expectations.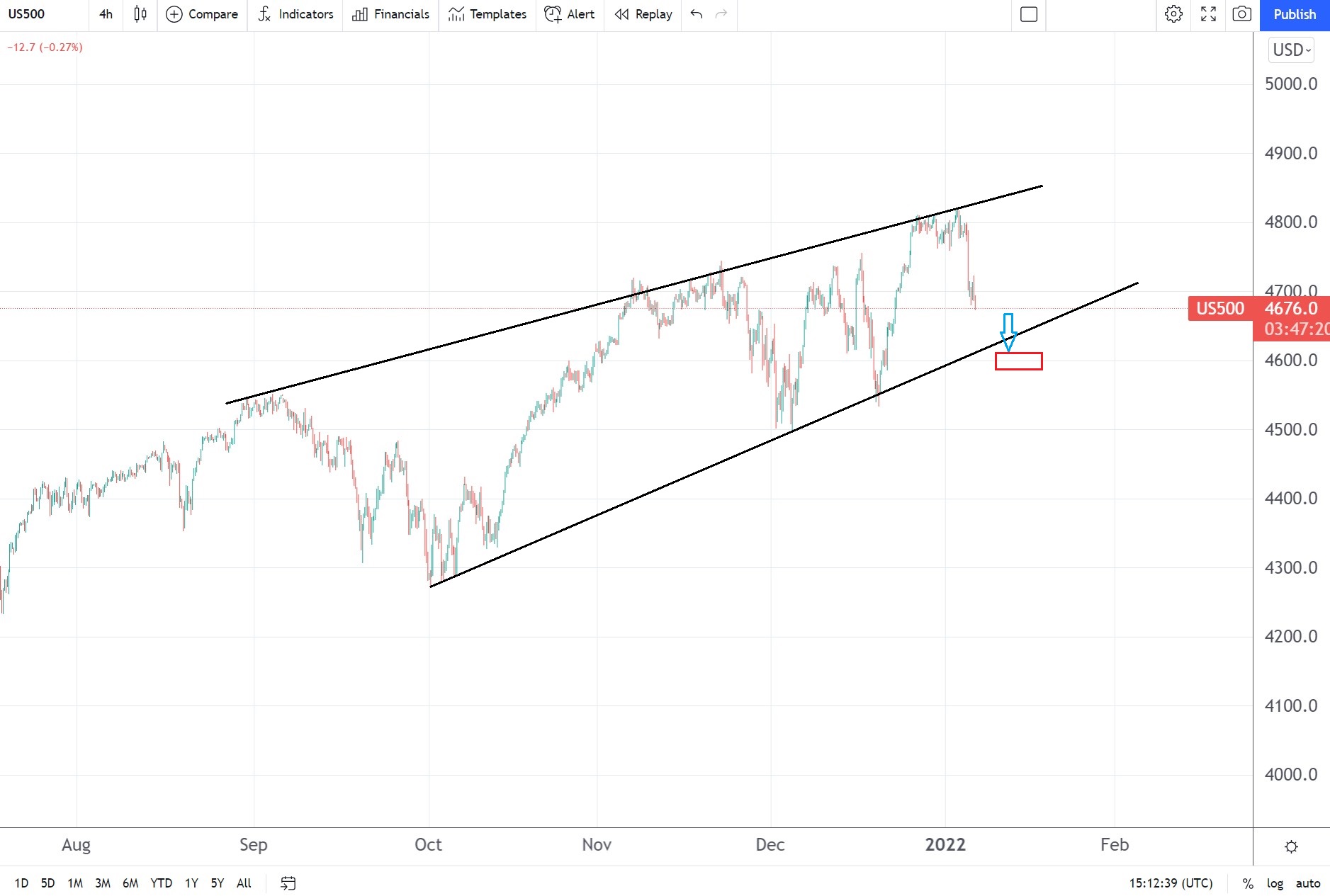 Job growth continues at US small businesses
One of the most closely watched job reports this week was the Paychex/HIS Markit small business employment watch. Released on January 4, the report showed that job growth continued at US small businesses in December.
The Small Business Jobs Index increased to 100.94 in December, the highest since August 2014. Moreover, employers raise wages, and workers benefit. In other words, the recovery from the COVID-19 downturn continues, and the report bodes well for the Non-Farm Payrolls.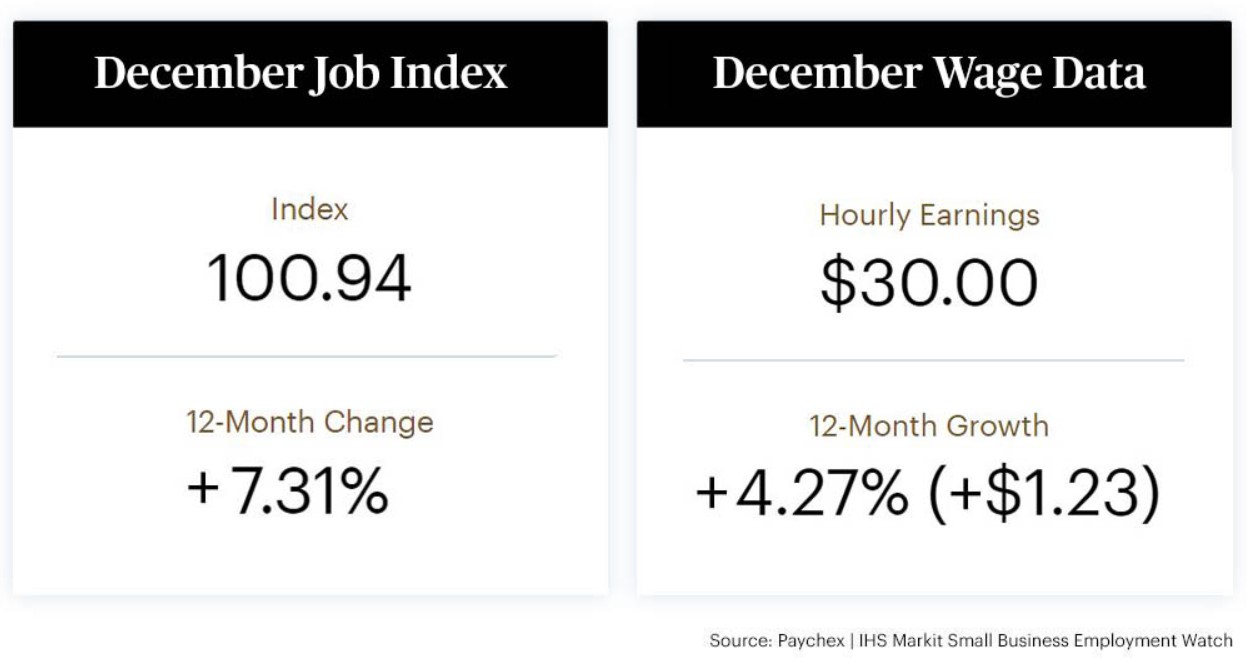 Strong private payrolls report
The ADP report released yesterday shows the change in the number of employed people, excluding the farming industry and the government. It is always released two days ahead of the NFP report, and it offers an educated guess about what the NFP report will show. Yesterday's data smashed expectations, coming out at 807k new jobs, almost double the number expected.