Is it safe to buy US equities after the recent declines?
US equities sliding as the Omicron variant poses threats to the economic recovery, and Jerome Powell, Fed's Chair, turned hawkish. Is it time to buy the dip?
We are only in the middle of the trading week, and so many things have happened already affecting the stock market. To start with, after last Friday's decline due to the fears of a new COVID-19 variant that may impede the economic recovery, the stock market indices stabilized.
But yesterday, Jerome Powell delivered what turned out to be the most exciting turnaround during his mandate. He hinted at a much faster monetary tightening and suggested that the Fed will drop the word "transitory" when interpreting inflation.
As a result, the markets tumbled some more. Traditionally, monetary tightening does not bode well for equities, so the major indices, such as the Dow Jones seen below, corrected.
However, in doing so, the Dow Jones has merely re-entered into a long-term consolidation area. The range started in May this year, and it held until October when the recent rally began.
Therefore, before jumping to conclusions regarding the virus's variant and the Fed's message, is there any reason to be bullish on US stocks? Here are three: inflows into equities in the past 12 months exceed the combined inflow of the past 19 years, the rise of the retail trader, and historical market performance in December.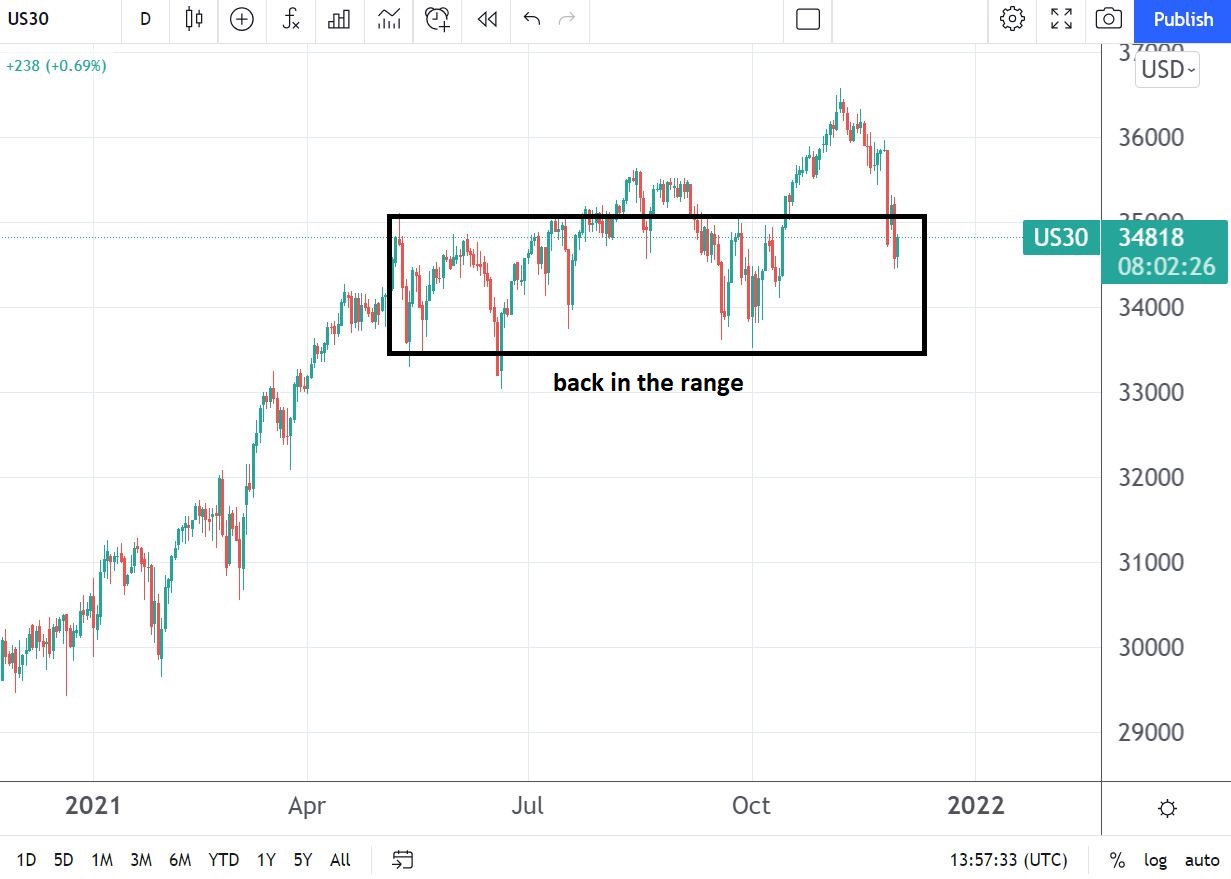 Stocks are more popular than ever
In the past 12 months, the inflows into equities exceeded to total inflow seen in the past 19 years combined. In other words, stocks are more popular than ever and it explains the bullish run seen during the pandemic.
Who buys stocks anyway?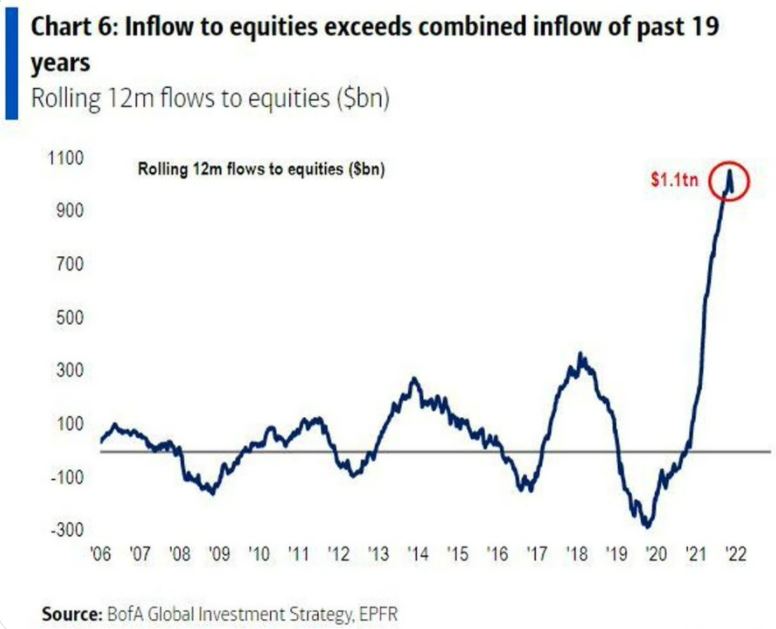 The rise of the retail trader
Besides institutional and long-term investors, there is a new bread of traders willing to take their chances in the stock market – the retail traders. According to a study run by Statista, in Q2 2021 alone, 22.5 million new online trading accounts were opened at Robinhood. This is equal to the number of users in 2019 and 2020 combined, once again signaling a strong interest in the stock market.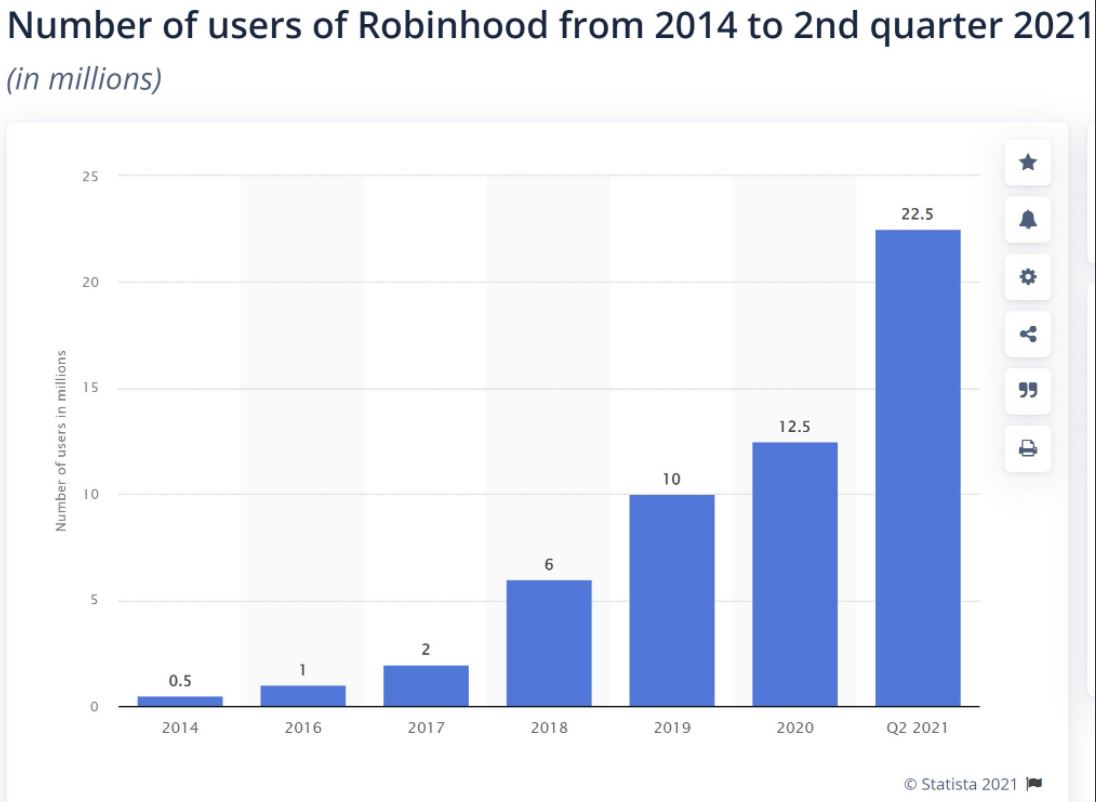 December usually delivers positive returns
Finally, December is usually bullish for stocks. Not always, but probabilities suggest a probability of 70% or more for December to deliver positive returns.
To sum up, the stock market is barely at support, re-entering a six-month-long range's territory. Moreover, tightening is not a surprise for financial market participants, while positive returns are common in December.
Is a Santa Rally possible?