Is it safe to buy S&P 500 after rallying more than 25% in 2021?
The S&P 500 index rallied more than 25% in 2021, arguably one of the best years ever for the US stock market. So what brings the next year following a big yearly return?
Despite the COVID-19 pandemic, the US stock market had one of the best years ever, as reflected by the S&P 500 index. It delivered 26.9% on the year, an impressive performance by all metrics.
The index made 70 new all-time highs last year, more than the 1970s and the 2000s decades combined. Moreover, at the same time, the maximum drawdown was just -5.2%.
What will 2022 bring? This article tries to respond to the question by looking at the technical analysis perspective and historical data.
The S&P 500 index is at dynamic resistance
The US stock market ended 2021 close to its record high levels. Nothing scared investors, starting with the COVID-19 pandemic and ending with the Fed's tapering. Instead, the market rallied and delivered returns greater than 25%.
But the technical picture offers two bearish clues. First, the market has ended the previous year at dynamic resistance, given by a rising trendline. Second, a rising wedge pattern signals at least a move back to dynamic support, as given by the lower edge of the pattern. Hence, bulls should expect buyers to step in on a move below 4,700, but also on a close above dynamic resistance. On the flip side, a drop below 4,560 points will put bears in the driving seat.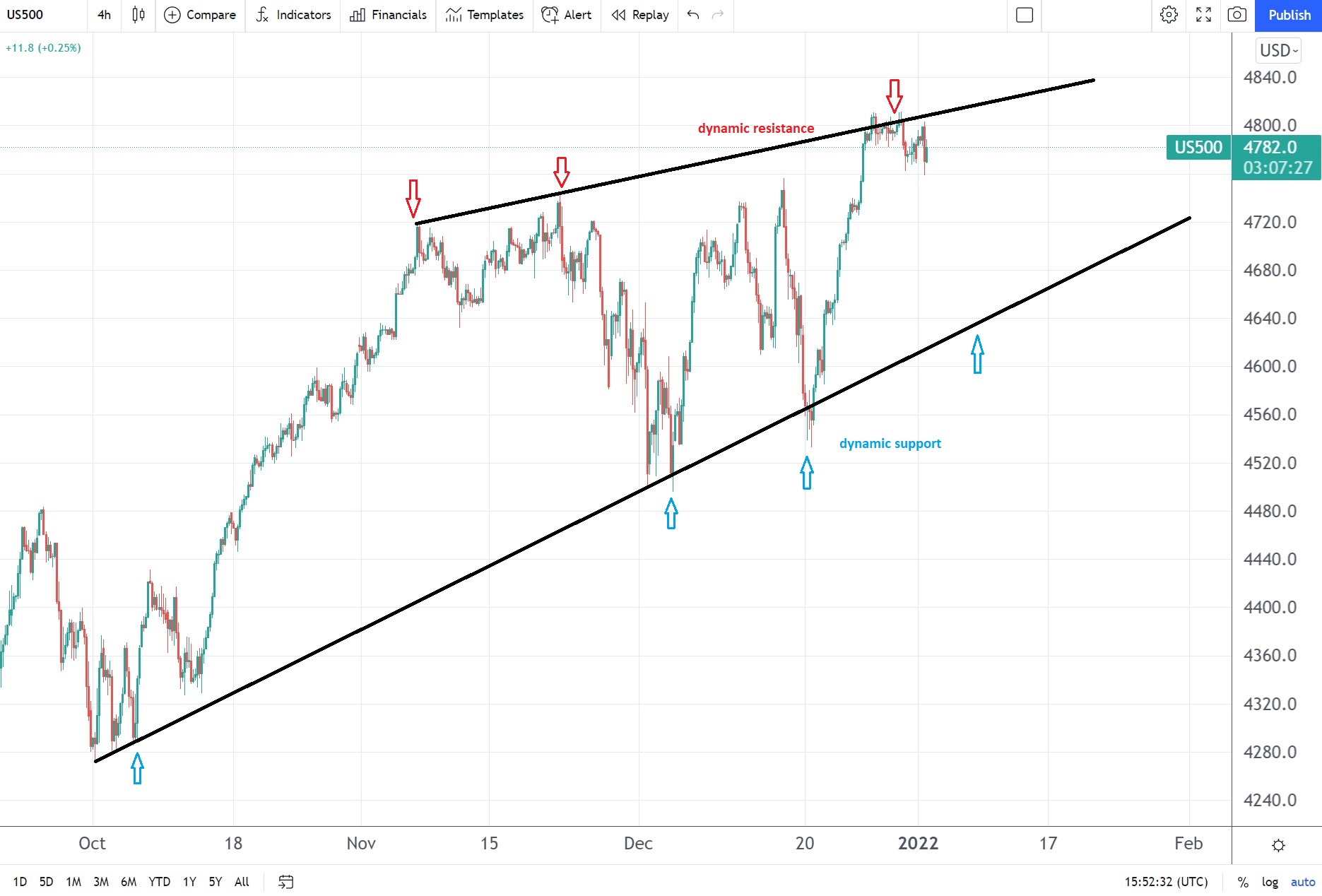 85% chances for positive returns in 2022
While the 2021 performance is nothing short of impressive, there is a case for positive returns to continue this year. According to historical data, when returns are greater than 25%, it is a good sign for the next year.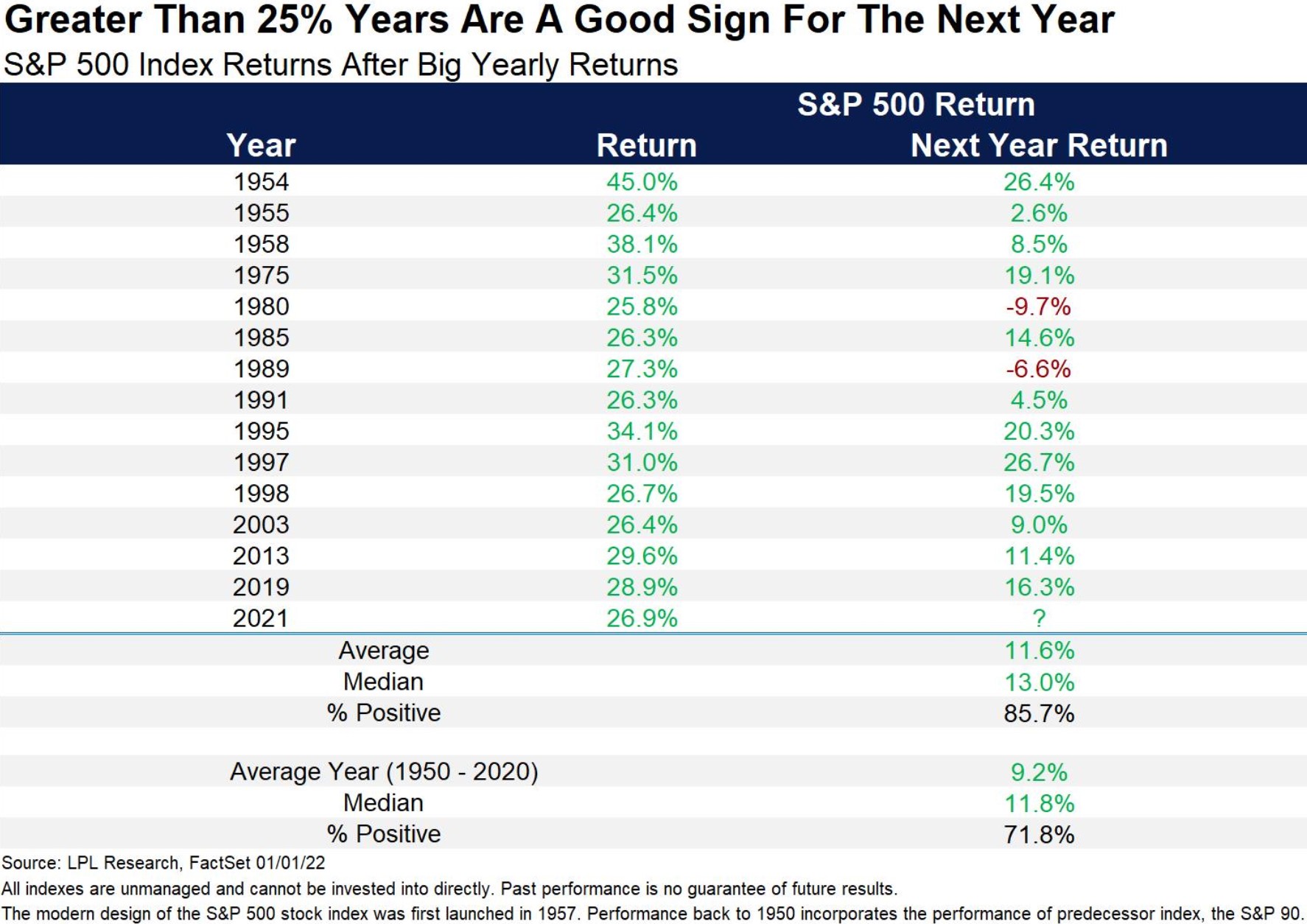 More precisely, there is an 85.7% chance that the stock market will deliver a positive return in 2022, with an average gain of 9.2% and a median of 11.8%. Therefore, while the S&P 500 index has never gained more in the following year after delivering gains >25%, it did deliver more than 11% on average.
To sum up, the chances are that investors will buy any dip. If history tells us anything, it suggests more gains lie ahead.