Is it safe to buy oil after bouncing from dynamic support?
The WTI crude oil price bounced from dynamic support. So what comes next now that OPEC sees the total world oil demand in 2022 higher by 4.3%?
The price of oil continued its rally in 2021 as the world economy recovered from the pandemic slump. All corrections have been bought as demand outpaced supply.
At one point, the price action was so bullish that it threatened to break above the key $100 level. However, in the last part of the trading year, oil corrected back to the $60 area. Then, after trading close to the $85 level, it moved lower, triggering a selloff in the equity markets too.
Nevertheless, it found support right where it was supposed to – at a dynamic level. A dynamic level is one the "follows" the price, and, in this case, it is given by the projected trendline that connects the previous two higher lows. Therefore, while above dynamic support, the price of oil is bullish, as the series of higher highs and higher lows remains intact.
So what comes next for the WTI crude oil price now that it bounced from dynamic support? According to OPEC, demand for oil is about to grow next year as the global economic recovery continues.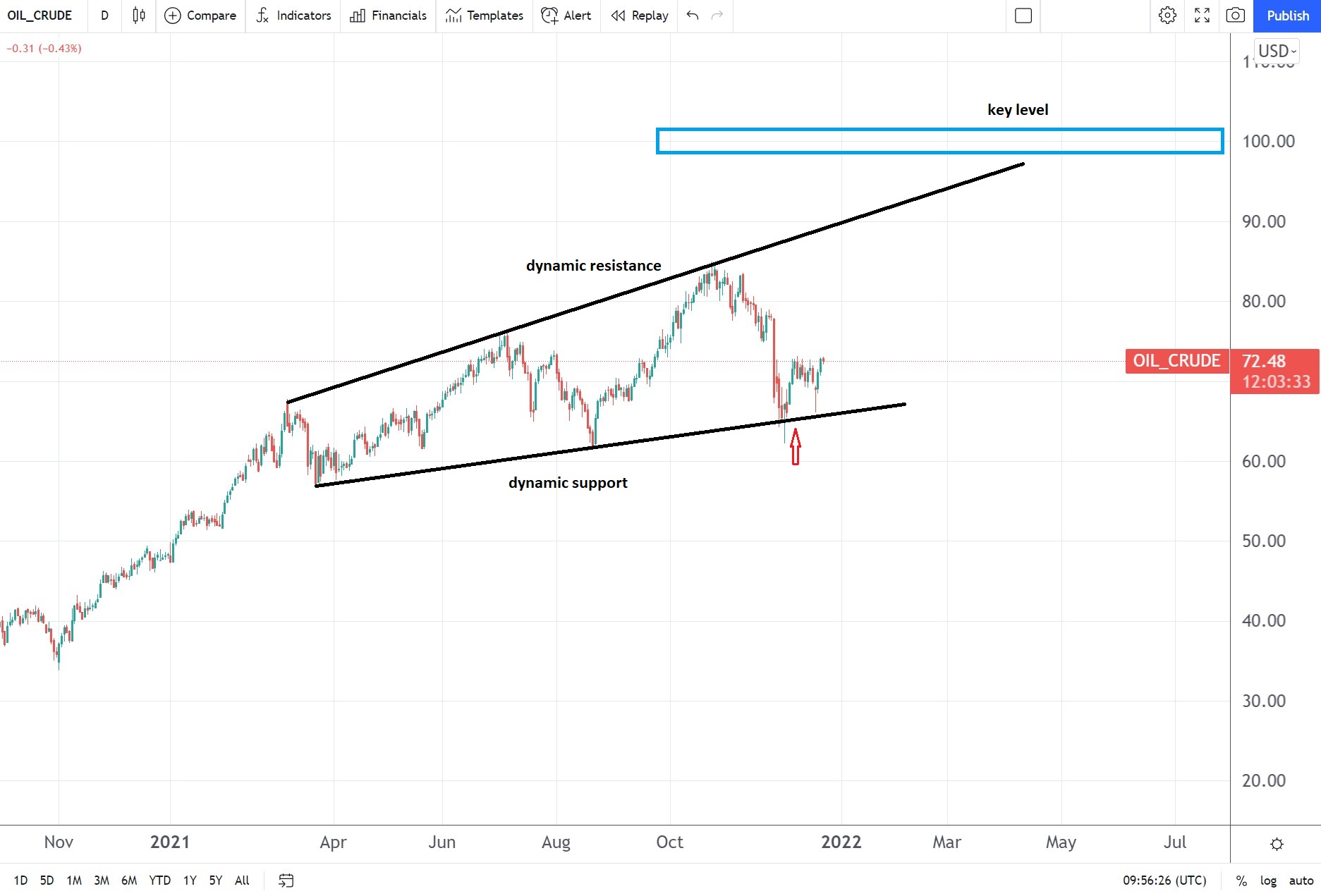 OPEC estimates world oil demand to exceed 100 million barrels per day (mb/d)
The global oil outlook is forecast to improve in 2022. This year, world oil demand is seen at 96.63 (mb/d), forecast to increase to 100.79 mb/d, according to the most recent Oil Market Report released by the OPEC (Organization of Petroleum Exporting Countries).
The United States is once again in the driving seat, with total oil demand for next year to rise by 4.51%. Because this is the largest economy in the world, it will have a positive impact on global growth.
Therefore, the oil price should be supported on any dips, should the world's economy will not be impacted by a new COVID-19 wave.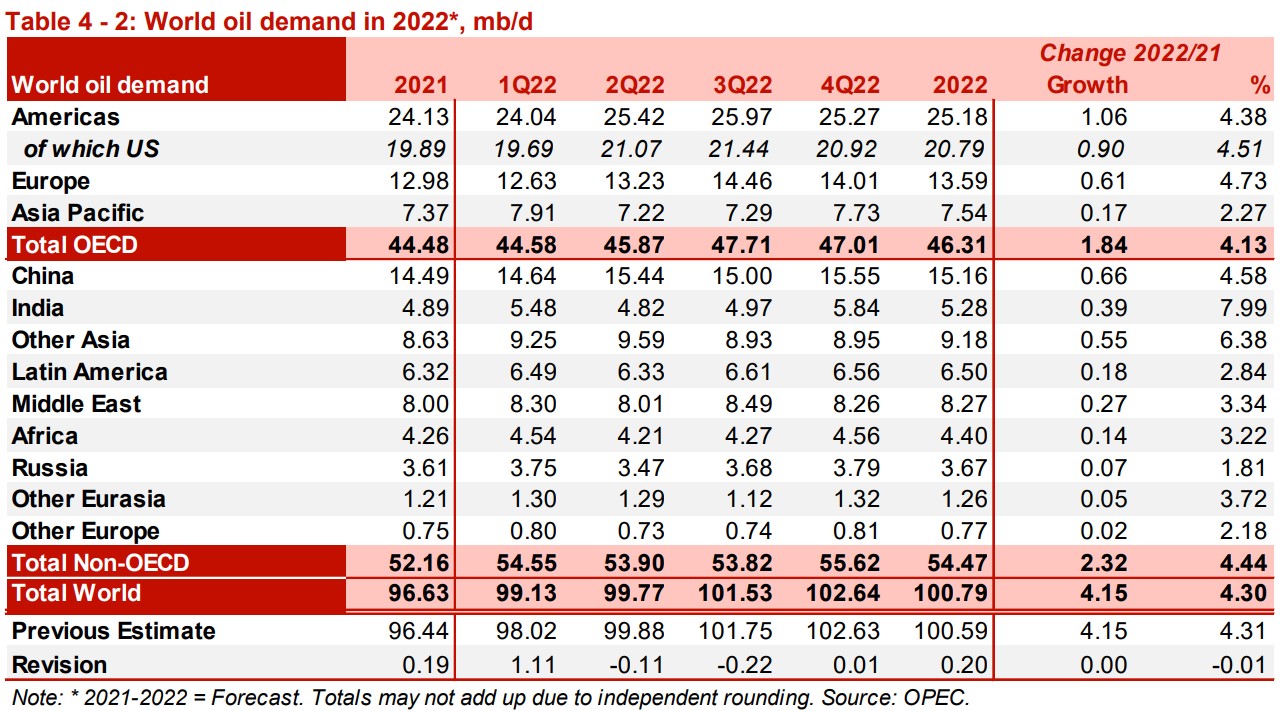 $100/barrel – the next major level
The technical picture remains bullish while the price remains above the rising dynamic support. Could we see $100/barrel in 2022?
From a technical perspective, we should not rule out such a possibility. After all, no important resistance lies ahed and the round number remains a key one for future price action.