Global chip shortage benefits semi stocks: here are 3 companies to invest in
Semiconductor manufacturing companies stand to benefit the most from the rise in chip prices triggered by the global chip shortage. Nvidia, Micron, and Marvell, are well-positioned and analysts are bullish on the stock price.
The COVID-19 pandemic led to supply chain disruptions as the global economy shut down last year. Unfortunately, almost two years into the pandemic, disruptions persist.
Perhaps the most severe crisis took place in the semiconductor sector. Shifting consumer demands have impacted numerous industries, such as the automobiles industry. For example, it is estimated that the global chip shortage impacted the production of more than 1 million vehicles in North America alone.
What does this have to do with semiconductor companies? Because one single car can have anywhere from 500 to 1,500 different chips, depending on complexity, chips became scarce. On the other hand, scarcity leads to higher prices, so the semiconductor manufacturing companies' bottom line will be affected positively.
What semi stocks are well-positioned to benefit from the global chip shortage? Here are three names to consider: Nvidia, Micron, and Marvell.
Nvidia
Nvidia's stock price surged during the pandemic and traded above $325. This year alone it is up over 122%, a remarkable performance considering that the company also pays a quarterly dividend.
Nvidia is the world leader in accelerating computing and it operates with a gross profit margin of 64.40%, much higher than the 49.42% sector median.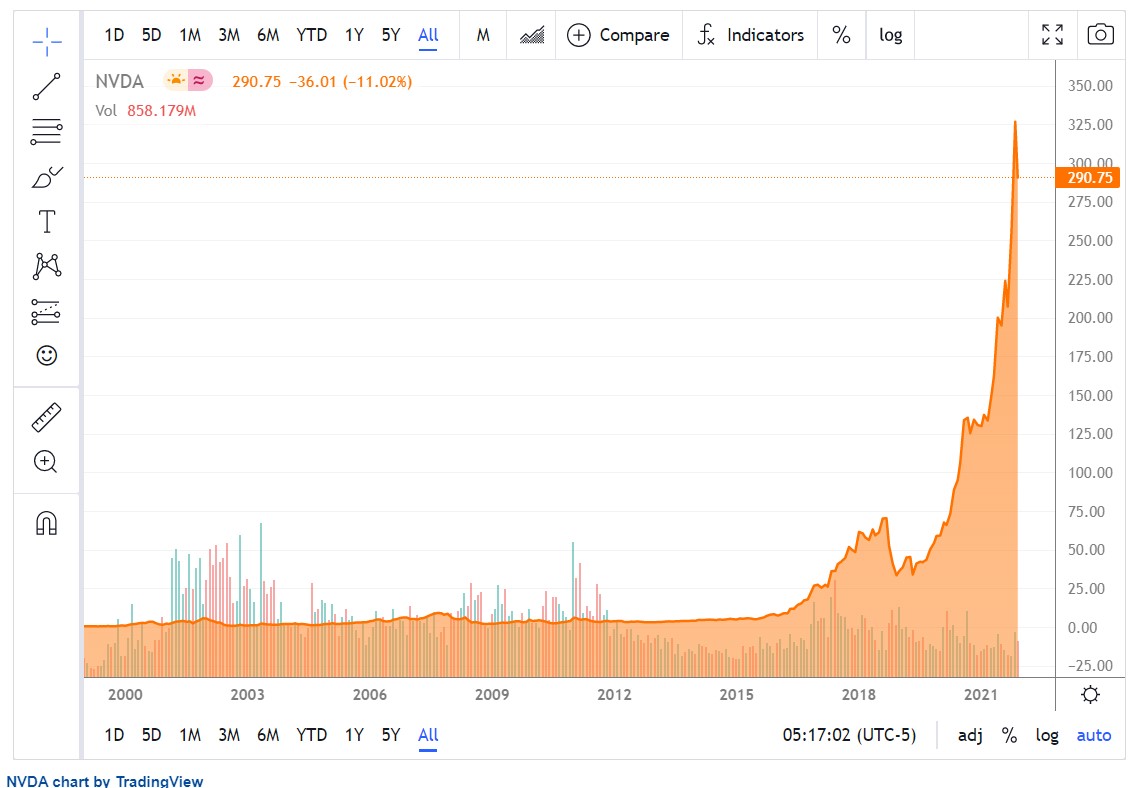 Micron Technology
Micron Technology is another semiconductor manufacturing company that stands to benefit from the global chip crisis. It recently reported its financial results for the first quarter of the fiscal year 2022, and it has beaten both the EPS and revenue expectations.
The stock price traded over 10% higher on the news, as the management delivered a positive outlook. Micron Technology also pays a quarterly dividend, and the stock price is relatively cheap considering the lower P/E Non-GAAP (TTM) ratio of 12.19, much lower than the 25.33 sector median.
Marvell Technology
Marvell Technology is an American semiconductors manufacturer from Wilmington, Delaware. Its stock price is up +81.53% YTD and analysts are bullish.
Out of the 32 analysts covering the stock, 25 have buy ratings and 7 have sell ratings. No analyst has issued a sell rating.