GameStop Stock Price Bullish Run Continues Ahead of the Quarterly Results
GameStop (NYSE: GME) is in a bullish run this year. The stock price is up 745% this year and consolidates ahead of the quarterly results. The market expects EPS higher by 52.5% compared to the same period last year.
GameStop stock price is one of the performers this year. It is up over 745% as it made headlines with the short squeeze in the first half of the year.
Ahead of the Q2 2021 earnings, the market expects EPS to increase by more than 50% when compared to the same period last year. The company lost money in three of the last four quarters, and the outlook is not expected to improve sharply in the quarters ahead. Yet, the GameStop stock price remains bid and trades at sky-high valuations, mostly because investors see it as a meme stock and a vehicle of speculation.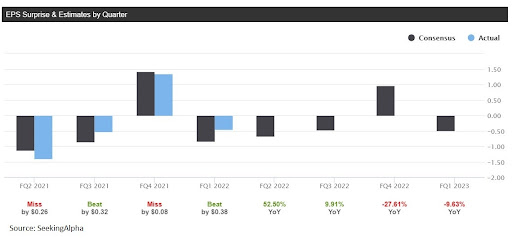 What Do Analysts Say About the GameStop Stock Price?
Most analysts are bearish. Out of the 11 analysts covering the GameStop stock price, only two have issued buy ratings, and 2 have neutral ratings. Seven analysts are bearish on the GameStop stock prices, issuing sell ratings with various targets.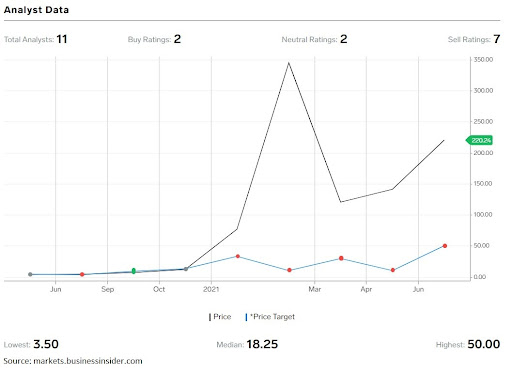 Most recently, Wedbush Morgan Securities has downgraded the GameStop stock price to sell, with a target price of $50. Also, Ascendiant Capital Markets downgraded it to sell, but with a target price of $10.
Investors should know that GameStop is not a regular stock – but a meme stock. Effectively, it means that it is used as a vehicle of speculation and thus moves independently of fundamentals. The gains this year were a result of a short squeeze that had nothing to do with the company's financial performance. Therefore, traders should pay extra attention when trading GameStop shares.