Facebook Stock Price At Dynamic Support Ahead of the Quarterly Earnings
Facebook (NASDAQ:FB) reports its quarterly earnings today, and investors expect EPS higher by 32.31% when compared to the same period last year. The stock price has corrected recently, but it is still up over +18% YTD.
Facebook stock price is well off its record high levels despite the main U.S. equity market indices trading with a bullish tone. The company has suffered recently from negative publicity, and it is even considering changing its name.
Later today, Facebook reports its quarterly earnings, and investors expect EPS of $3.18 on the quarter, higher by +32.31% when compared to the same quarter last year. The annual revenue estimate for the fiscal period ending December 2021 is $119.44, and the company operates with a gross profit margin of 80.98%.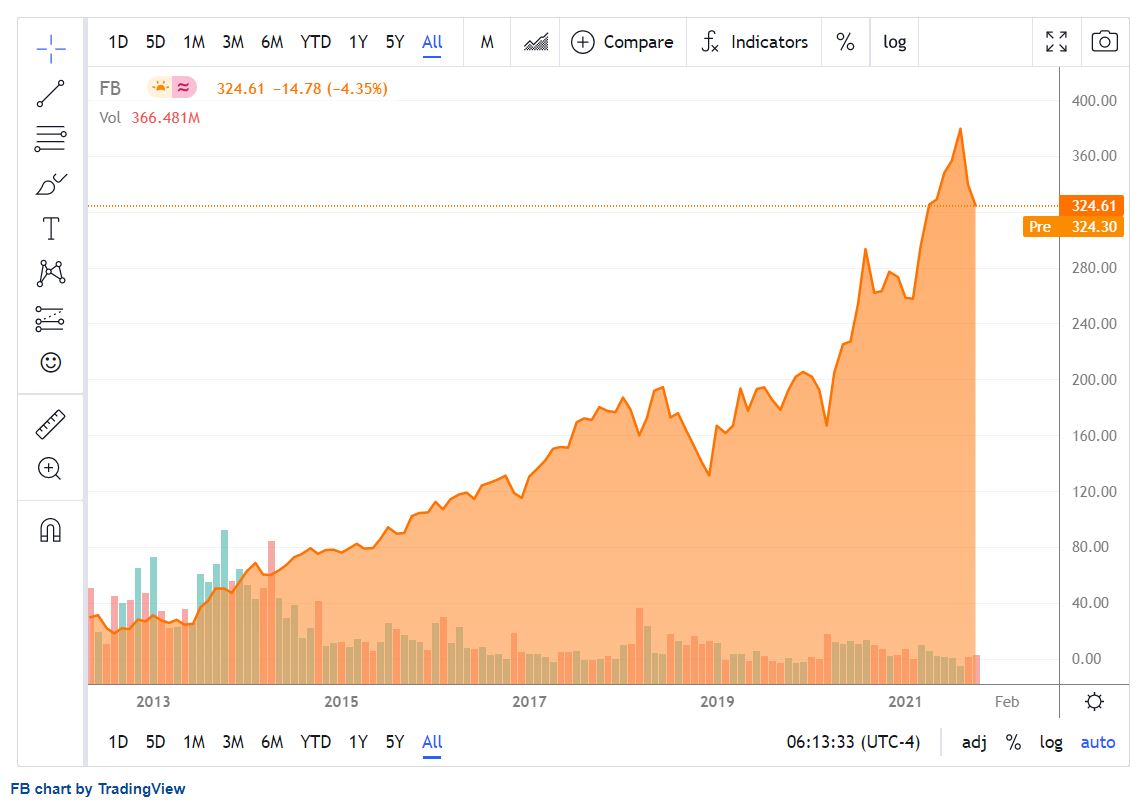 What Do Analysts Say About Facebook Stock Price?
Despite the recent correction in the stock price, most analysts remain bullish. Out of the 100 analysts that cover the Facebook stock price, 87 have buy ratings and 10 have neutral ratings. Only 3 analysts have sell ratings.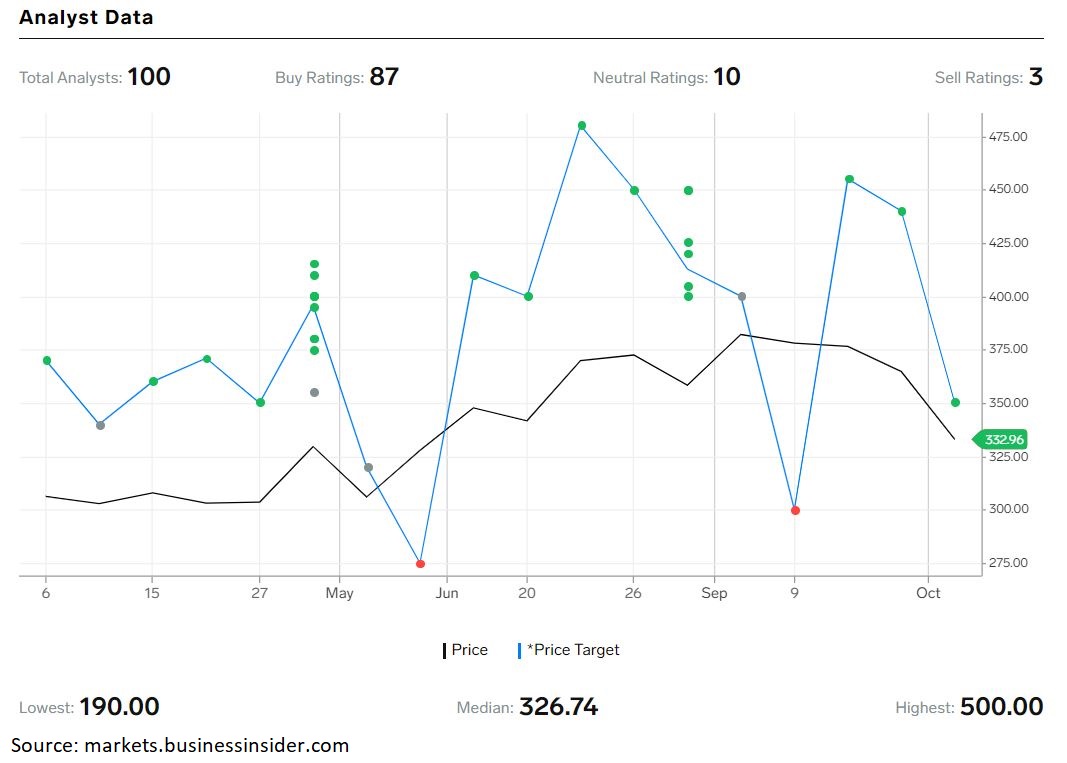 Most recently, Jefferies & Co. maintained its buy rating with a price target of $440, while HSBC maintained its sell rating with a price target of $300 for the Facebook stock price.
Facebook trades at a P/E Non-GAAP (TTM) of 24.61, much higher than the 19.30sector median. The Price/Sales ratio is also much higher than the sector median – 8.82 vs. 1.77.
Facebook does not pay a dividend and its stock price is up +16.72% in the last year.