EV market is poised to increase: here are 3 companies to invest in
The EV market increased dramatically in the past years, and it is forecast to grow even more. Here are three companies that might dominate the EV race in the years ahead: Tesla, Volkswagen, and BMW.
The Paris Agreement signed in 2015 to reduce the carbon footprint worldwide led to corporations setting net-zero strategies. One of the markets that experienced fast growth is the EV market.
It is estimated that EVs could outsell gas cars by 2040. Here are three companies to invest in to be well-positioned for the race for EV dominance: Tesla, Volkswagen, and BMW.
Tesla
Tesla needs no introduction as it is the leader in the EV market, and its brand has gained global recognition. Its EV market share in 2020 was 23%, forecasted to decline to 21% by 2025 as competitors fight for a piece of the EV market.
Tesla's stock price is up 54.25% in 2021 despite Elon Musk, the company's CEO, selling shares worth billions. He sold almost 17 million shares in order to pay taxes next year. Furthermore, he exercised all the Tesla stock options in his trading plan.
One of the arguments against buying Tesla shares is that its valuation is sky-high. Indeed, the company trades at a P/E Non-GAAP (TTM) ratio higher than the sector median by 1,475.76%. But many investors are still willing to pay a steep price only to add EVs to their portfolio.
Unsurprisingly, not everyone is bullish on Tesla stocks. Out of the 96 analysts covering the stock, 16 have issued sell ratings while 38 have buy ratings. 40 analysts have issued neutral ratings.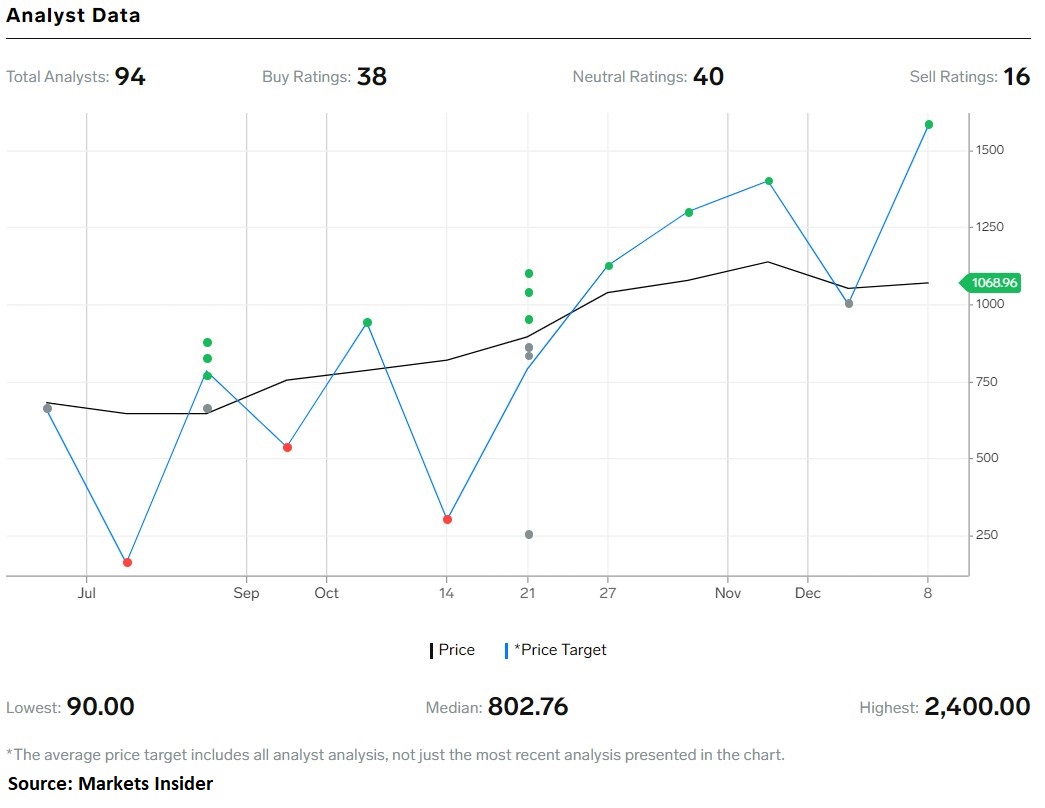 Volkswagen
Volkswagen is in second place in the EV race, with a market share of 11% in 2020, expected to increase to 12% by 2025. In addition, the company announced ambitious plans and investments in the period ahead, such as building six battery factories in Europe by the end of the decade. Also, it plans on investing globally in charging stations.
If anything, this is a cash-rich company that will challenge Tesla's supremacy in the EV market in the years to come. Volkswagen stock price is up 42.83% YTD.
BMW
BMW is another German automaker investing heavily in the EV market. It is forecast to reach 3% of the global EV market and its stock price is up 15.57% YTD. In 2022, the company hit 1 million EV sales and intends to double the number by 2025.