Disney Stock Price Flat on the Year, Investors Prepare for Q3 FY21 Earnings
Disney stock price recovered the lost ground during the pandemic and even posted new highs in 2021. The price found resistance at $200 and now investors prepare for the Q3 FY2021 results.
On the 12th of August, the Walt Disney Company (NYSE: DIS) will release its Q3 FY21 earnings. The market expects an EPS of $0.55 for the quarter, and the bias is that Disney will beat the estimates.
Disney had a hard time during the pandemic. The COVID-19 virus triggered lockdowns all over the world, so the entertainment parks were shut down. Disney stock price dropped by almost 50% before recovering. Slowly but surely, Disney started to beat expectations and, in the previous two quarters, even posted positive results after the world economies reopened.
The stock price is up 36% in the last twelve months but flat on the year. Disney operates with a gross profit margin of 30.65%, below the sector median of 50.48%.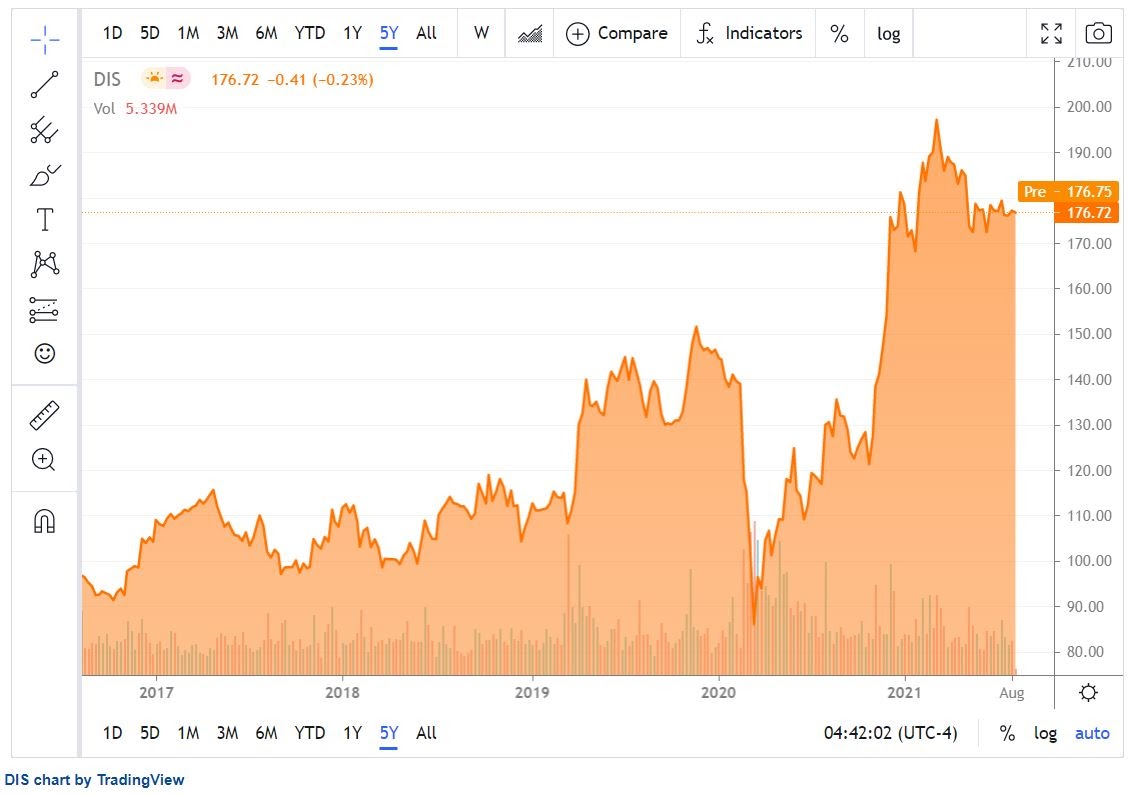 What Do Analysts Say about Disney Stock Price?
Despite challenges, analysts are mostly optimistic about the Disney stock price. Out of the 55 analysts that cover the stock, 43 issued buy ratings, 11 have neutral ratings, and only one is bearish and issued a sell rating. Deutsche Bank, Morgan Stanley, and Goldman Sachs maintained their buy ratings with a target for the Disney stock price of $213, $210, respectively $215.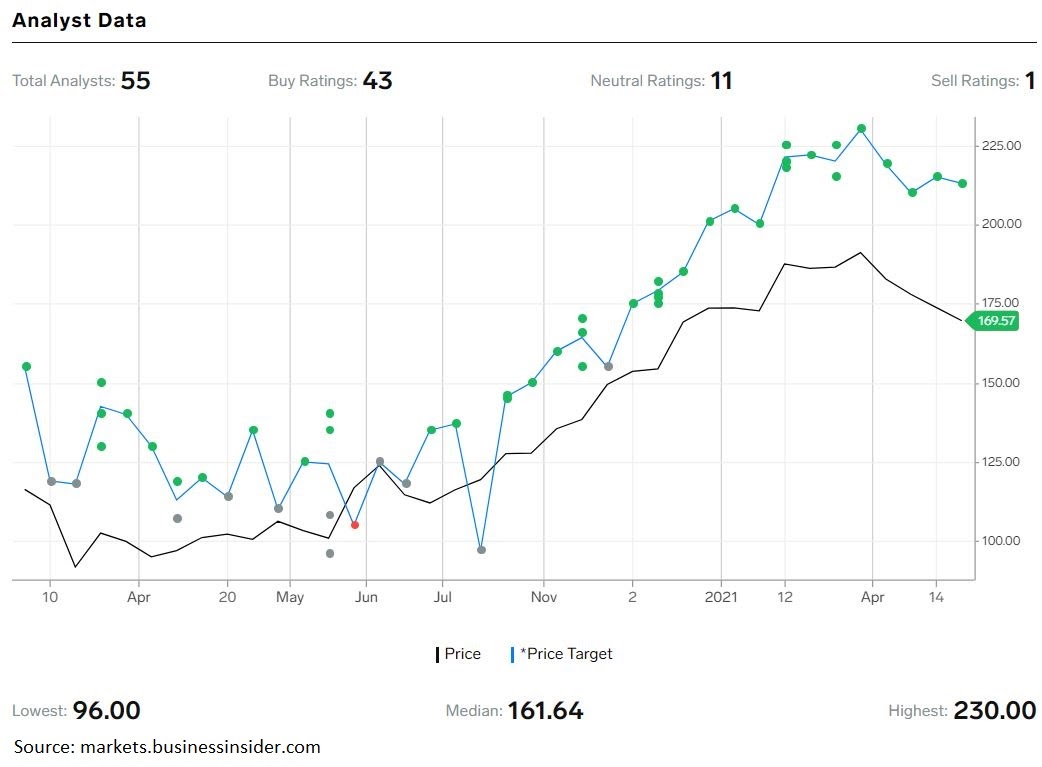 The market expects that the EPS will be higher by 587.40% when compared to the similar period last year. Also, the annual revenue estimate for the 2021 fiscal year is $67.61 billion, and the return on common equity for the last twelve months was negative, -5.10% while the sector median was 7.32%.
Plenty of challenges lie ahead. For example, the cinema industry recovery is ongoing but lacking momentum, as seen by the disappointing "The Suicide Squad" box office. Moreover, competition in streaming remains tough.
Yet, investors and analysts alike are optimistic about Disney stock price. The highest target for the share price is $230 and the lowest at $96.