Daily Update: Dow Jones Surges to New Highs Ahead of the US Inflation Data
Dow Jones sits comfortably above 35,250 points ahead of the main event of the trading week – the US inflation. US equity markets continue their march higher in August, fueled by strong Q2 2021 earnings.
The bullish momentum behind the equity market continues. On the second day of the trading week, the Dow Jones index surged, fueled by strong Q2 2021 earnings and the Senate passing the infrastructure bill – a $1.2 trillion bill designed to build safe roads and bridges, among others, and that will create millions of new jobs.
However, that is not to say that the United States economy is unable to create new jobs. Earlier this week, the job openings data showed that there are more job openings than unemployed people – and the trend is set to continue. The prospect of higher inflation due to unprecedented stimulus bodes well for equities that keep pushing to new highs.
As such, the Dow Jones and the S&P 500 index trade at record highs. In Europe, the FTSE 100 index is seen at 7,160 and the Spanish Ibex at 8,900, as the European markets imported the optimism seen in the US markets.
The selloff in commodities seen at the start of the trading week slowed down, influenced by the price of oil that reached support at $65. Currently, oil trades above $68.50, helping other commodities pair some losses. Gold remains weak as it is sold on any bounce.
Economic Events to Consider Today
Today is inflation day in the United States and the market expects the CPI in July to increase by 0.5%, respectively 0.4% for the core release. If the actual meets expectations, inflation will decelerate compared to the previous month. However, the bias is that inflation will be higher than the market expects, helping to explain the relative strength of the US dollar.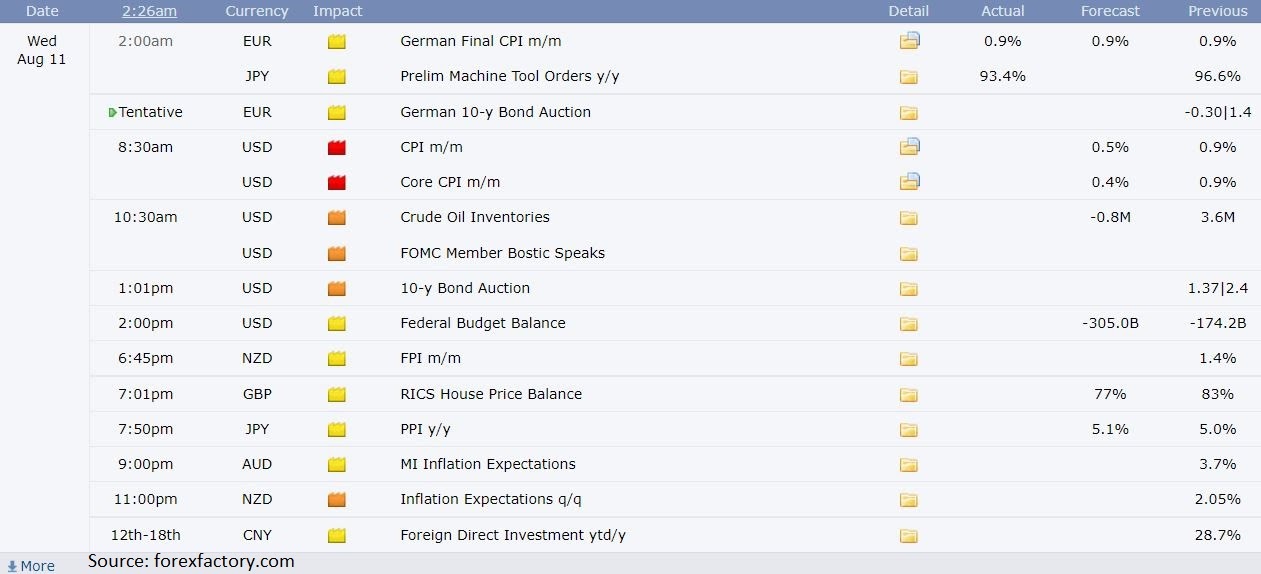 Today's Markets to Watch
Today's markets to watch are the Dow Jones, the Walt Disney Company, and Airbnb.
Dow Jones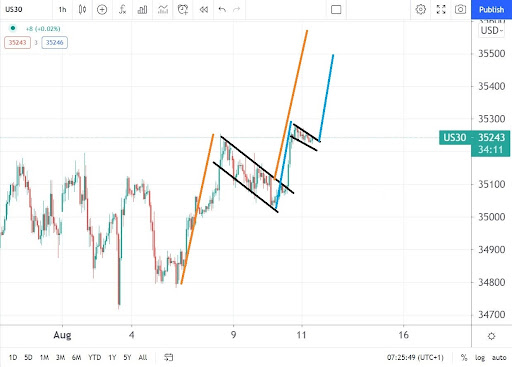 Dow Jones may have reached new highs recently, but the technical picture points to even more strength. Two bullish flags formed on the lower time frames, and they both point to values above 35,500, suggesting that the strong momentum behind the US equities is set to continue.
Walt Disney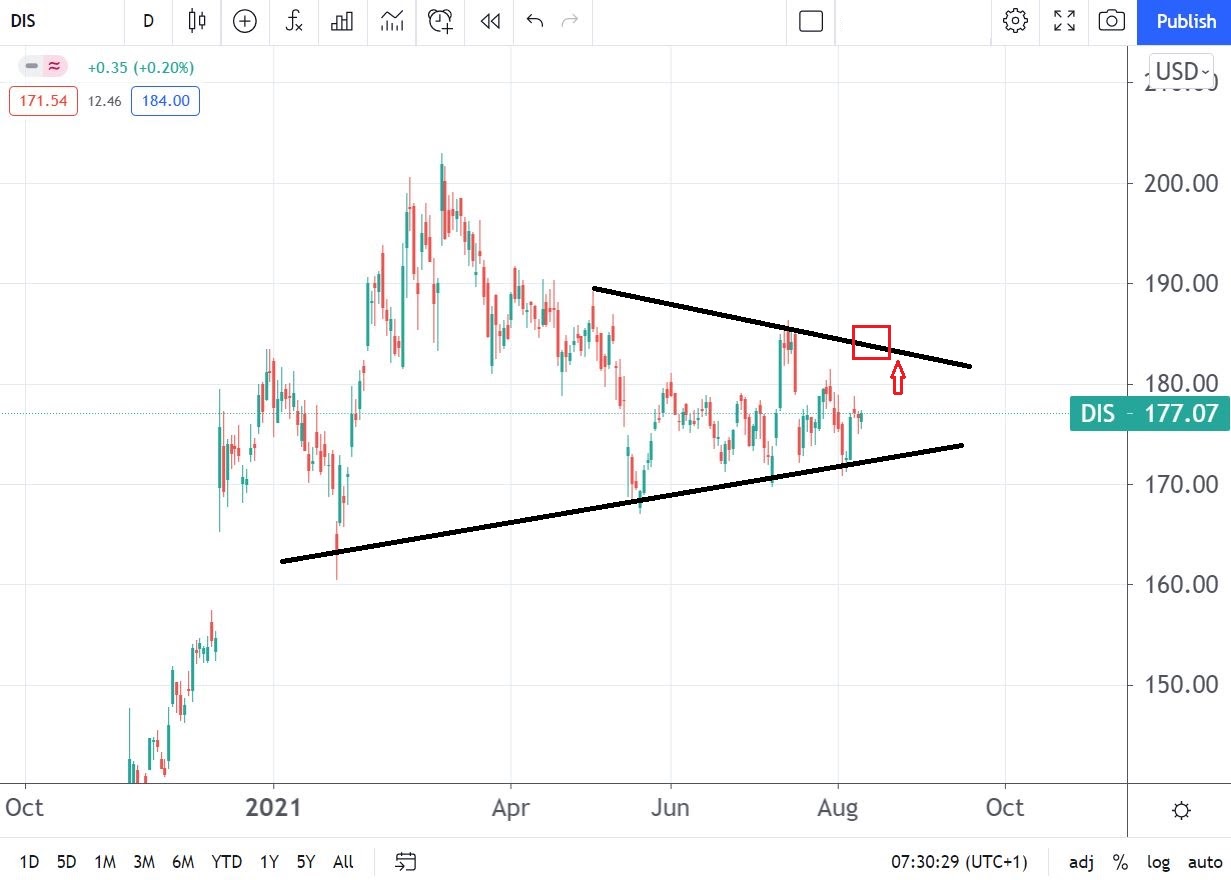 Walt Disney is expected to release its Q2 2021 earnings tomorrow. The market has bounced from dynamic support recently and now consolidates in a triangular pattern. A break and close above $185 signals more strength ahead, while the bullish scenario will be invalidated on a break below $170.
Airbnb
Airbnb bounced from dynamic support as well, and now investors focus on the $160 level. A daily close above $160 signals more strength ahead, while a move below $135 puts pressure to the downside.
Winners and Losers
Dow Jones and the US dollar remain strong; gold is sold on every bounce.