Daily Update: Dax Outlook Remains Positive as Bullish Flag Points to Further Strength
The German Dax index holds close to its all-time high and consolidates in a bullish pattern. A bullish flag pattern points to new more strength as investors still like equities.
Last Friday, the Non-Farm Payrolls (NFP) report showed that the US economy added more jobs in July than the market expected. Moreover, the June data was revised higher.
Unsurprisingly, the stock market indices liked the news. After all, the stock market was in a win-win situation before the report. If the report had been better than expected, the good news would have further fuelled the rally. If, on the other hand, it had come out worse than expected, more stimulus would have been warranted, and thus another leg higher might have come.
The strength in the US indices supported equity market indices in the developed world, too. As such, the German Dax index trades close to its record highs and has formed a bullish pattern. Similar strength is seen throughout Europe as the main indices are close to their recent highs at the start of the trading week.
Commodities had a harsh end of the trading week. After the NFP report, gold literally collapsed as yields in the United States soared. Gold and the US 10-year Treasury have an inverse correlation, so the rising yields explain the move lower in gold. Silver and platinum corrected as well, while the WTI crude oil price fell below $67 at the start of the trading week.
Economic Events to Consider Today
No important economic events are scheduled for today. As such, the market participants will have time to digest the NFP report and its impact on the equity markets. Also, the US Treasury yields might be the drivers in today's price action in financial markets.
Today's Markets to Watch
Today's markets to watch are the Dax index, Coinbase, and gold.
Dax Index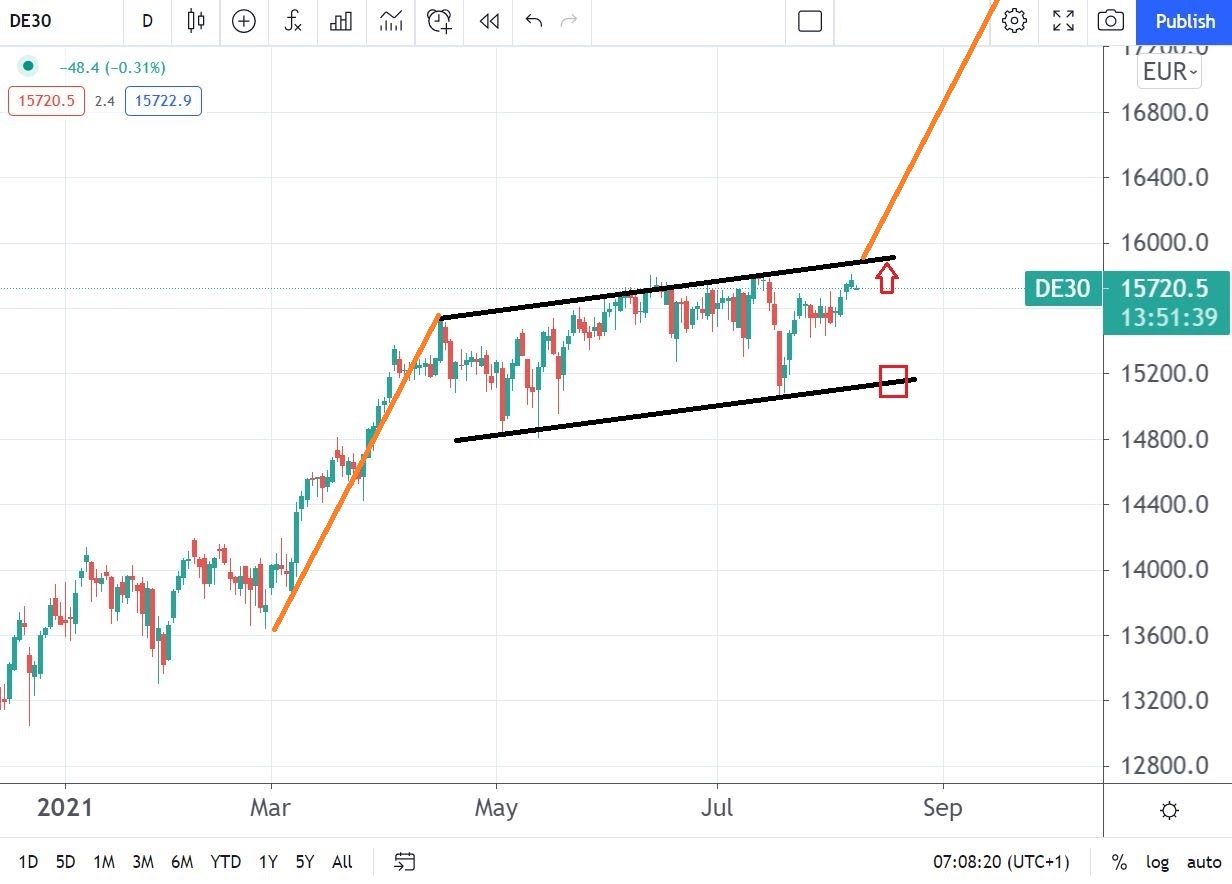 Dax index bullish flag points to more strength ahead. A daily close above 16,000 would attract more buyers on the bullish breakout. Only a move below 15,200 would invalidate the bullish pattern.
Coinbase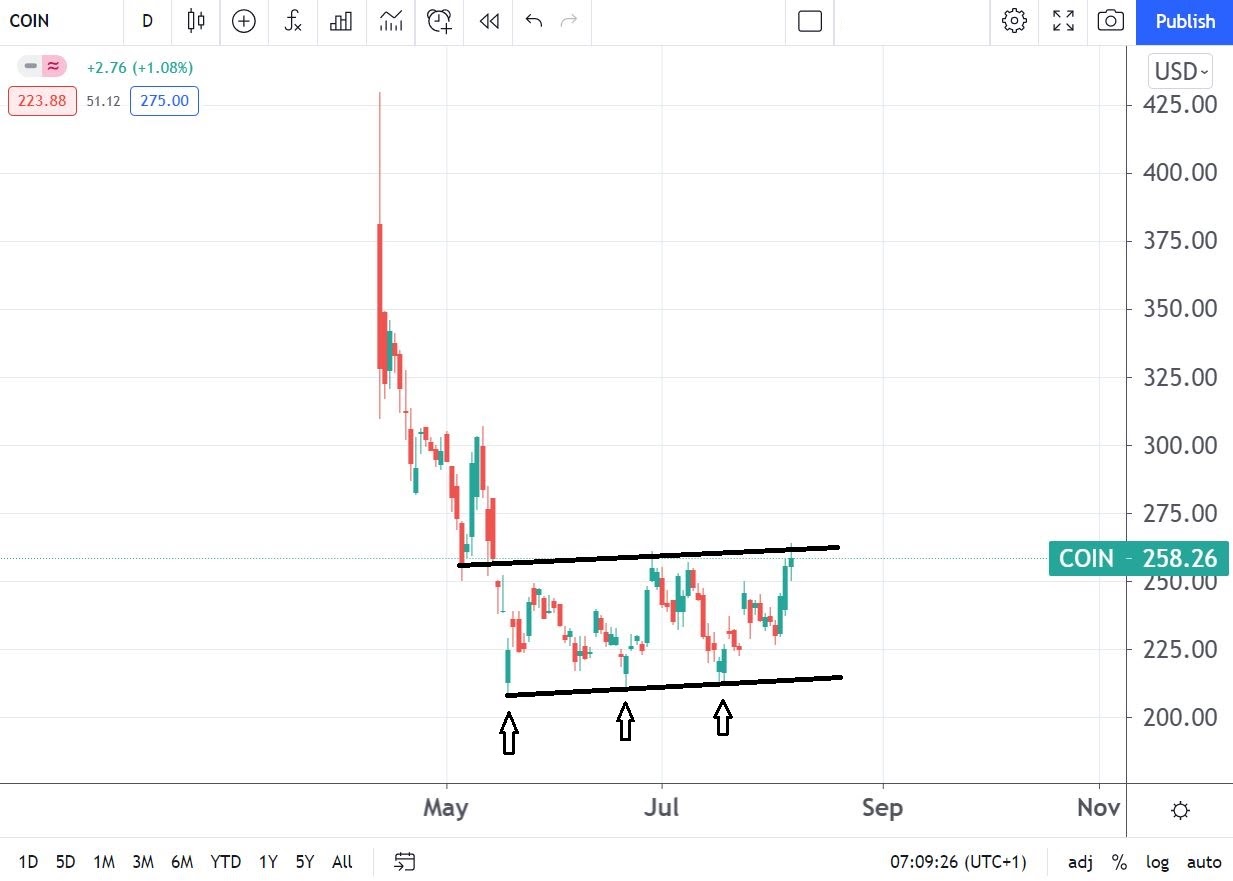 Bitcoin is back above $40,000, so Coinbase bounced from its lows. It appears that the market formed a triple bottom between $200 and $225, and a move above $275 should attract more buyers.
Gold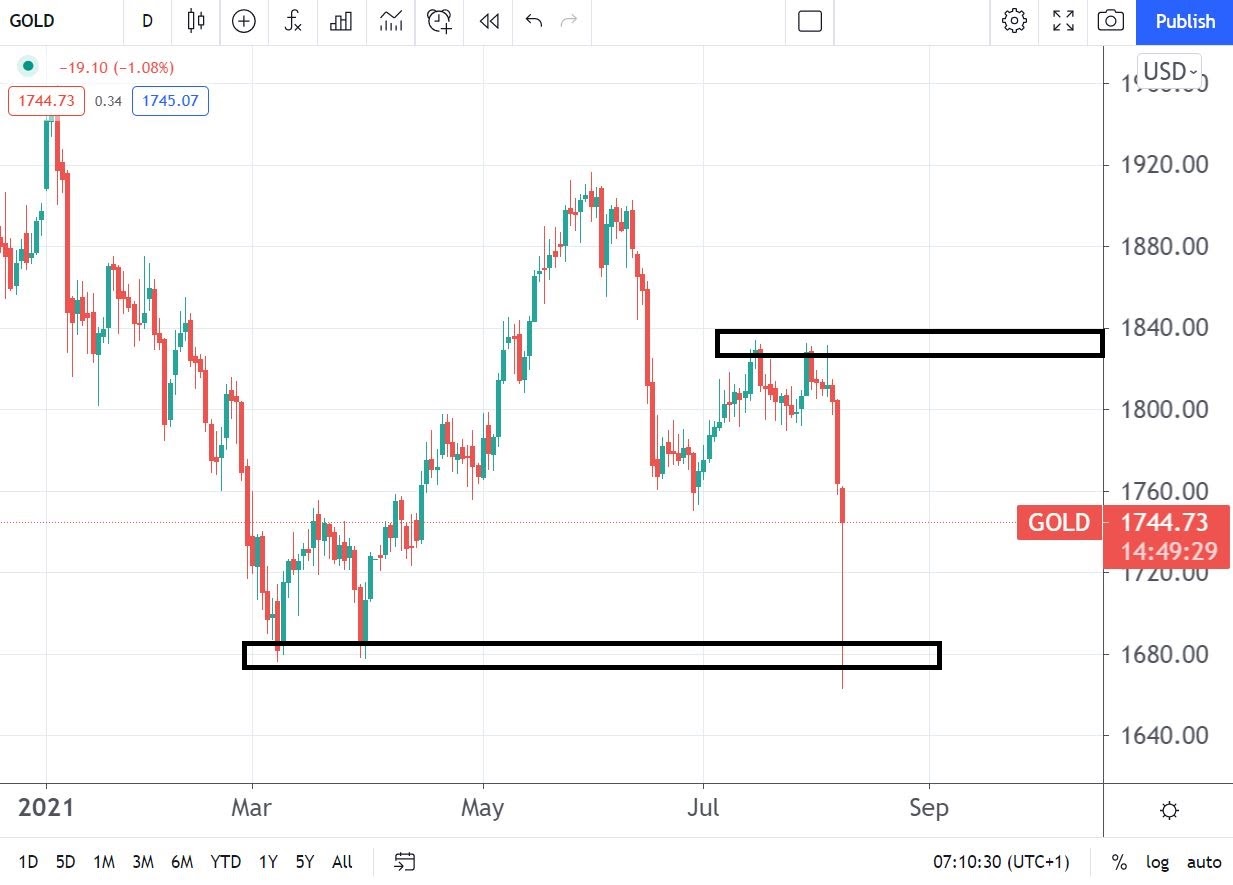 Gold is the main loser after last Friday's NFP report. It fell below $1,800 at the end of the trading week and triggered some stops to the downside in early Asian trading. Gold should remain weak as long as the US yields climb higher. Only a daily close above $1,800 would be bullish gold in the short and medium term.
Winners and Losers
As pointed by a bullish flag pattern, the German Dax index remains strong and more upside is possible, while gold is weak.