Cisco Stock Price Remains Bullish While above $50
Cisco (NASDAQ:CSCO) maintains its bullish price action ahead of the quarterly earnings. The company is expected to report EPS of $0.83 for the Q4 FY21 later in the trading week.
Cisco is an IT company from the United States and activates in the communications equipment industry. It was founded in 1984. Recently, the stock price has recovered from its pandemic lows.
However, Cisco's stock price is far from performing as other tech stocks did during the COVID-19 crisis. It has recently made a new high compared to the pre-pandemic levels, and the bias is that the bullish run will continue while the price remains above $50.
Cisco has beaten the quarterly estimates for the last four consecutive quarters. For the Q4 FY21, the market expects EPS of $0.83, higher by 3.47% YoY. The earnings conference call is scheduled for the 18th of August at 01:30 PM PT.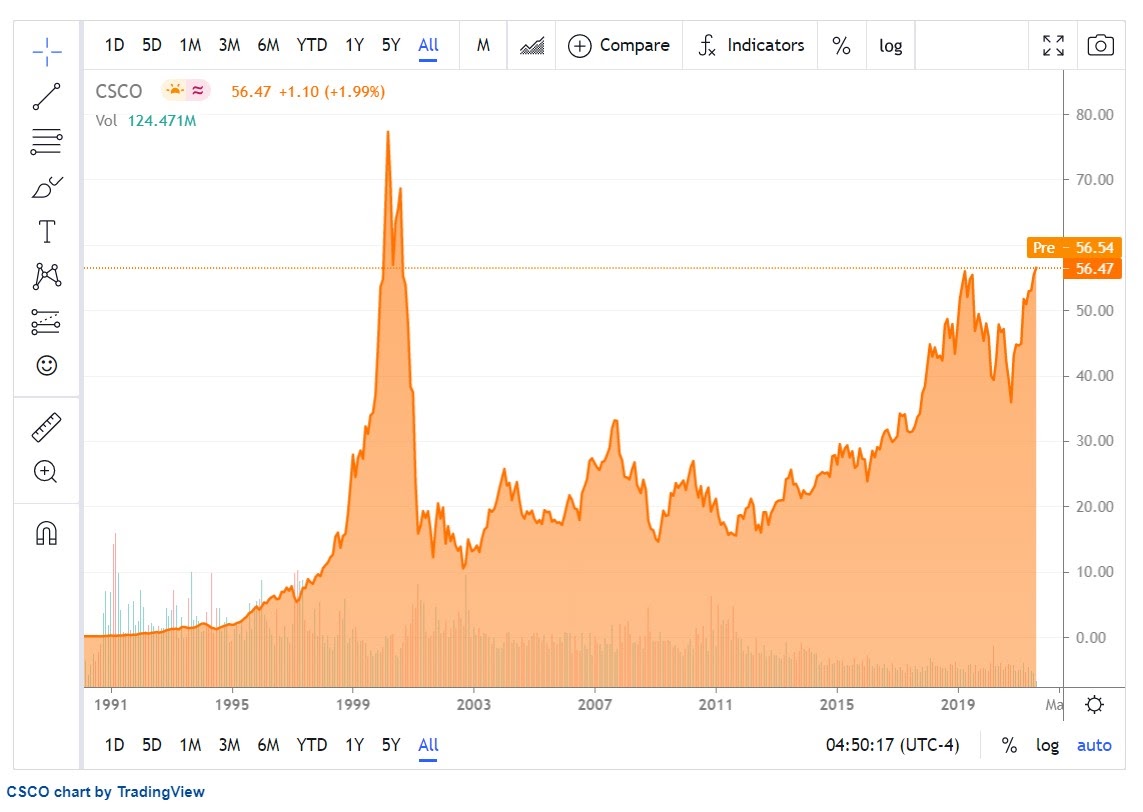 Cisco Stock Price Valuation
Cisco stock price trades at a price/sales ratio for the last 12 months of 4.88, slightly higher than the sector median of 4.24. Cisco is a dividend-paying company with a ten-year dividend growth history and a payout ratio of 46.12%.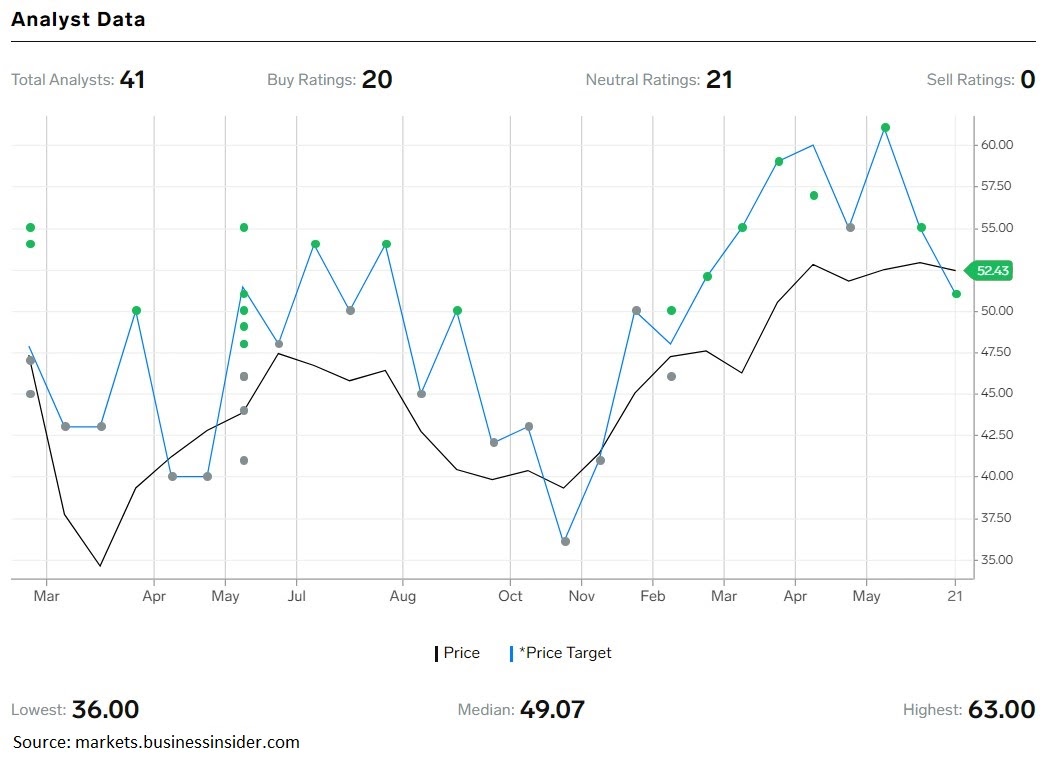 Analysts are bullish on the Cisco stock price ahead of the quarterly earnings. Out of the 41 analysts covering the stock, 20 are bullish, while 21 have neutral ratings. None has a sell rating.
Most recently, Cisco was in the news as it laid down plans to acquire Epsagon, an Israeli application monitoring company, for a deal estimated at half a billion dollars. Also, at the start of July, it closed the acquisition of Socio Labs – a modern event technology platform.
Ahead of the quarterly financial performance, investors expect the annual revenue estimate for 2021 to be close to $50 billion.