Check Out the BioNTech and Moderna Price Charts to Buy On the Dips
The trend is your friend, and two trending biotech stocks could be worth buying now that their share prices have dipped: BioNTech (NASDAQ:BNTX) and Moderna (NASDAQ:MRNA).
Thanks mainly (but not only) to their Covid-19 vaccines that should eventually put paid to the coronavirus pandemic, biotech stocks such as BioNTech and Moderna have really taken off in the past few years. But the share prices have recently pulled back, which could present astute investors with an opportunity to "buy on the dips" before the next possible push upwards.
How & Where to Buy Biotech Stocks Today
The following brokers make it easy for you to buy biotech stocks such as BioNTech and Moderna:
eToro
eToro is one of the world's leading multi-asset trading platforms offering some of the lowest commission and fee rates in the industry. It's social copy trading features make it a great choice for those getting started.
Webull
Financial company driven by technology and offering all-in-one self-directed investment platform that provides excellent user experience.
Register with Webull instantly
What are BioNTech and Moderna Biotech Stocks?
Although biotechnology company BioNTech develops and delivers immunotherapies for infectious diseases and cancer, it is now best known for the Covid-19 vaccine it co-developed with pharmaceutical giant Pfizer (the maker of Viagra).
Although Moderna is a maker of RNA messenger-based treatments and therapeutics for cardiovascular diseases, auto-immune diseases, and infectious diseases, it is now best known for its Covid-19 vaccine.
Should I Buy BioNTech or Moderna Now?
As the two charts below show, BioNTech and Moderna shares have both soared by a factor of 10 — or even 20, depending on when you start the clock — in the past five years, with their steepest rises understandably being during the coronavirus pandemic. The most recent price dips provide an opportunity to buy shares in each company, and you might want to do so because of the continuing spread of the delta variant and the new guidance on the need for booster vaccine shots that could send the shares higher again.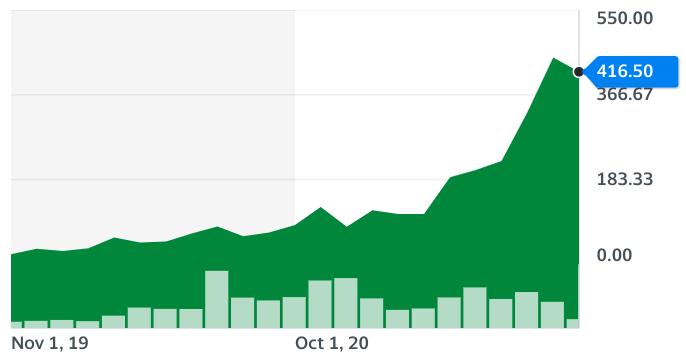 BioNTech 5-Year Price Chart (source: Yahoo! Finance)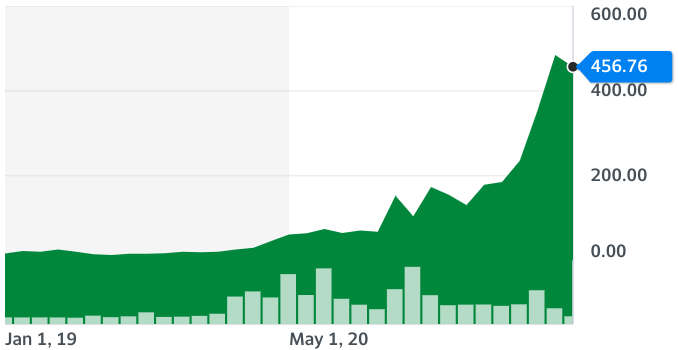 Moderna 5-Year Price Chart (source: Yahoo! Finance)
Biotech Stocks' Price Targets 2021
The most obvious immediate price targets are the most recent high prices of about 450 (for BioNTech) and about 490 (for Moderna). Beyond that, who knows, because who would have thought a few years ago that these stocks would have become ten- or even twenty-baggers?