Best US stocks to buy this week
The earnings season in the United States is undergoing, and some interesting names report their financial performance this week. Among the most interesting to watch are Oracle, PayPal, and Disney.
One of the reasons why the stock market in the United States rallied this year is the strong performance of the US companies. With few exceptions, the US companies have consistently beaten the market's expectations throughout the year, as the global economy rebounded sharply from the COVID-19 led recession.
Among the companies set to report their quarterly earnings this week, Oracle, PayPal, and Disney are one of the most interesting.
Oracle
Oracle's stock price is up over +45% this year alone. The performance is remarkable especially if we consider that the company pays a dividend and has a dividend growth history of eight years.
The estimates for the Q2 FY2022 are $1.11 EPS and $10.21 billion in revenue. Most analysts have either a buy or a neutral rating for the Oracle stock price, and only two analysts have issued a sell rating. Also, most recently, Deutsche Bank has maintained its hold rating, with a price target of $110.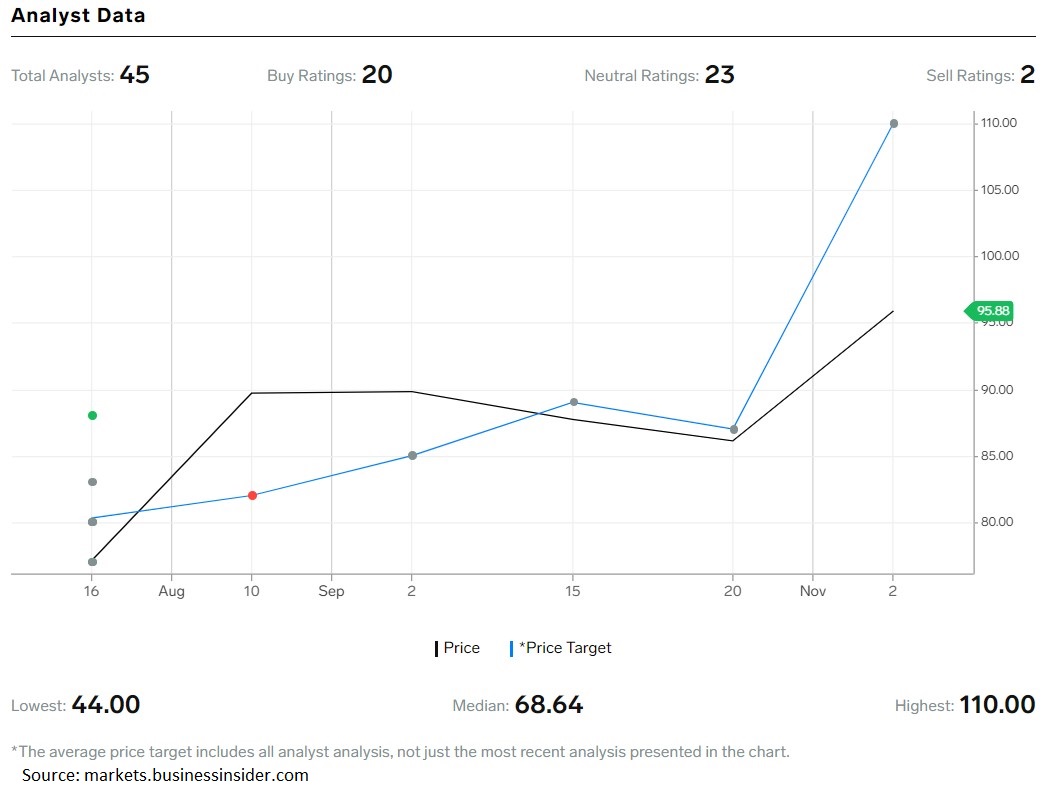 PayPal
PayPal is one interesting stock here because its stock price underperformed this year. It is currently down -3.6% YTD, and the company made the news recently by announcing its intentions to buy Pinterest. The deal failed eventually, and now investors' focus shifts to this week's quarterly earnings.
The market expectations are $1.08 EPS on the quarter and $6.24 billion in revenue. PayPal trades at a P/E ratio of 57.46, expected to decline to 25.92 by 2025.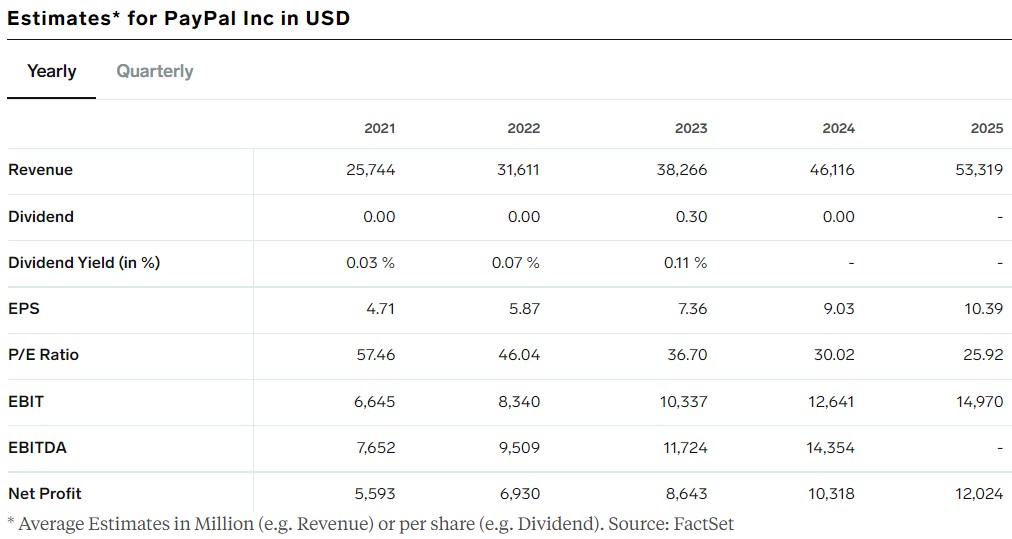 Disney
The Walt Disney Company needs no introduction as it has a strong international brand. The company reports its quarterly earnings this week, and the market expects EPS of $0.51 and revenue of $18.77 billion on the quarter.
Disney is one company that suffered from the CVODI-19 pandemic. It was forced to close its theme parks for a while, and that affected the bottom line.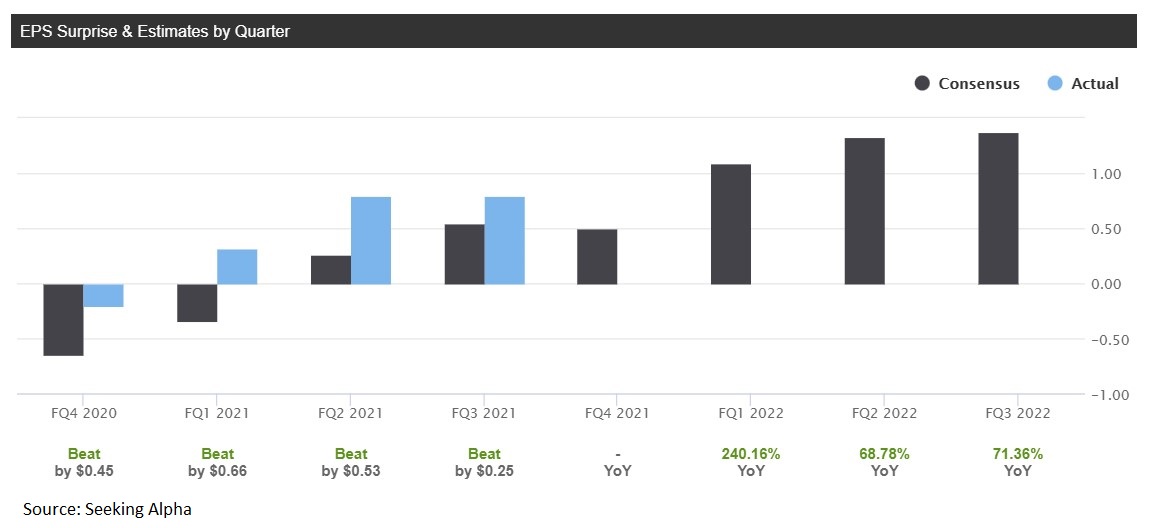 Disney trades at a P/E ratio of 70.48, expected to decline to 8.86 by 2025. Most recently, Wells Fargo & Co maintained its buy rating for the company's stock price, with a price target of $203.