Best less-known healthcare companies to buy in December
Undervalued healthcare stocks to buy in December – Select Medical Holdings, Inari Medical, LifeStance Health
December is just around the corner, and investors are preparing for the end of the trading year. As portfolio rebalancing is common in December, here are three healthcare companies to consider for your portfolio: Select Medical Holdings, Inari Medical, and LifeStance Health.
Select Medical Holdings
Select Medical Holdings is an American company operating recovery and rehabilitation hospitals throughout American. Founded in 1996, it employs over 42,000 people, and it is headquartered in Mechanicsburg, Pennsylvania. The company pays a dividend and the dividend yield is 1.30%.
EPS for 2021 are estimated at $3.05, expected to rise to $3.55 by 2023 and the P/E ratio for 2021 is seen at 9.10 for the last twelve months, much lower than the 21.91 sector median.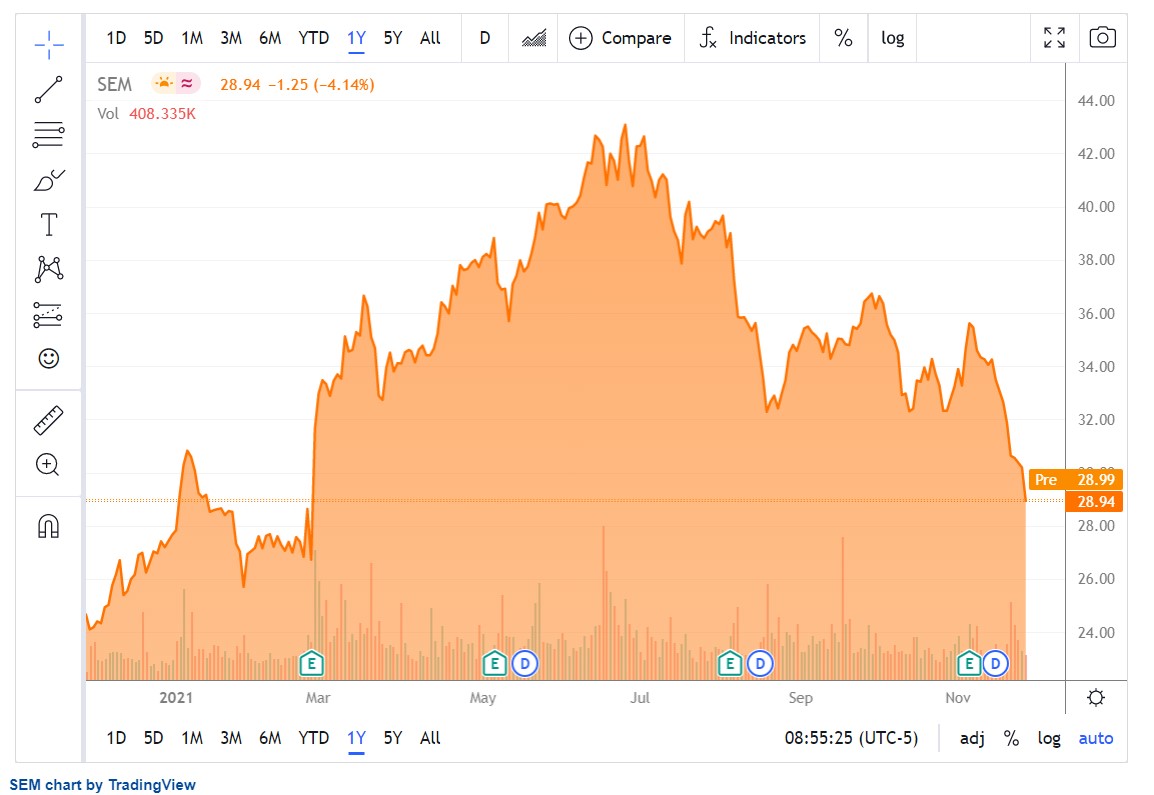 Inari Medical
Inari Medical is based in Irvine, California, and it is focused on developing products for the treatment of venous diseases. Listed on NASDAQ, its shares are up 18.70% in the last year and the annual revenue estimates for the fiscal year ending in December 2021 are $267.12 million.
The yearly revenue growth is much higher than the sector median – 118.46% vs. 17.22% the sector median, making the company an attractive one from a growth perspective. In addition, profitability also exceeds the sector median if we look at the gross profit margin of 92.19%, much higher than the 54.86% sector median.
The company does not pay a dividend, and it outperformed its peers in the past 3,6,9, and 12 months.
LifeStance Health
LifeStance Health is an American company providing mental health services. It operates dedicated medical centers in more than 30 American states and also via an online platform. Based in Scottsdale, Arizona, it was founded in 2017 and employs over 2,500 people.
This is another company having a revenue growth rate exceeding the sector median by a lot – by more than 300%. Moreover, out of the 7 analysts covering the stock price, 4 have issued buy ratings while 3 have neutral ratings. No one is bearish the stock price and Cowen and Company has a price target of $18 for the stock.