Best stocks to buy when growth slows and inflation rises: ED, KO, and JNJ
The late-cycle economic phase is characterized by rising inflation and slow economic growth. So what stocks to buy to protect the portfolio?
Economic growth follows the business cycle with its various phases. Each phase of the business cycle has some characteristics that act as a guide for investors.
Now that inflation is near four decades high in the United States and threatens to affect economic growth, it may be that the economy enters a late cycle phase. These are the main characteristics of a late-cycle, and companies that tend to outperform belong to sectors such as energy, consumer staples, and healthcare.
Consolidated Edison
Consolidated Edison (NYSE:ED) is a New York-based utility company. It offers electric services and gas to millions of customers, and it was founded in 1823.
The stock price trades to its record-high levels, and besides the performance, shareholders benefit from a hefty dividend paid by the company. Consolidated Edison increased its dividend for the last 47 years, and the dividend payout ratio is 73.26%. Moreover, the forward dividend yield is 3.77%, and the 5-year dividend growth rate is 2.95%.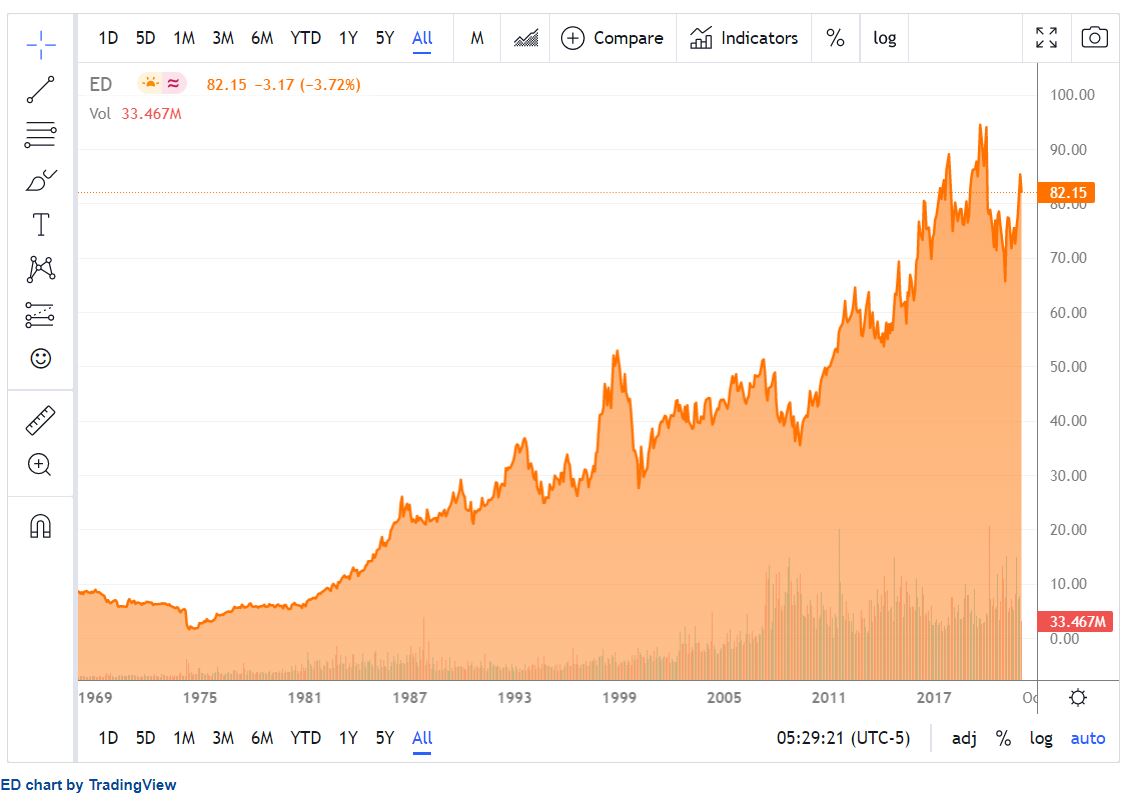 The Coca-Cola Company
Coca-Cola (NYSE:KO) needs no introduction, as its brand has worldwide recognition. Few people are aware that this is a company that rewarded its investors by growing its dividend for 59 consecutive years.
Moreover, the dividend payout ratio is 73.285, and the 50-year dividend growth rate is 3.71%.
Coca-Cola's stock price is up +3.02% YTD and +25.75% in the last twelve months. At the current stock market price, the company has a market capitalization of $263.05 billion, and the enterprise value has reached $291.84 billion.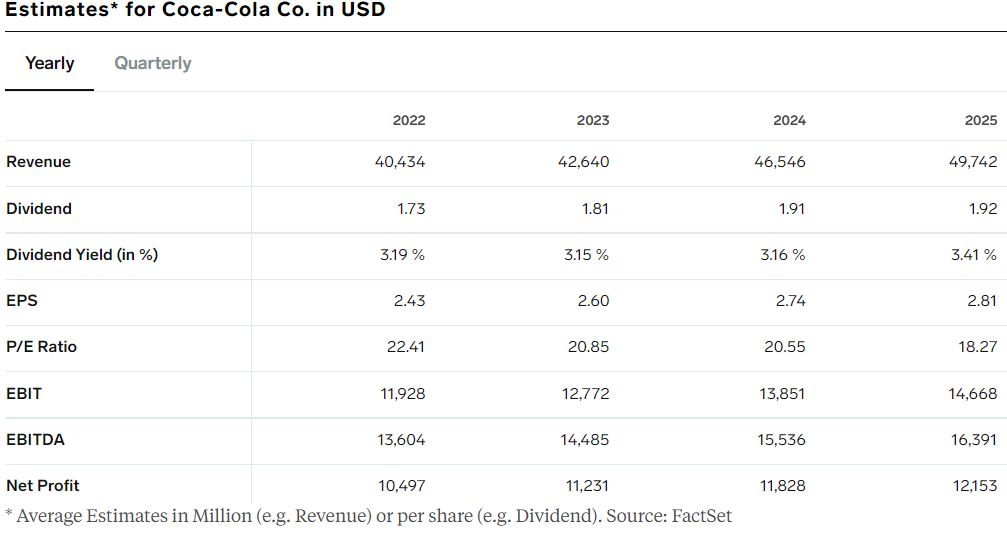 Johnson & Johnson
Johnson & Johnson (NYSE:JNJ) is one of the largest healthcare companies in the world. Headquartered in New Jersey, it was founded in 1886 and employs over 130k people.
It operates with a gross profit margin much higher than the sector median 67.61% vs. 55.41%, and shareholders have received a growing dividend for the past 59 years. As a result, analysts are bullish on its stock price, as reflected by the number of analysts have issued a buy rating – 27 out of 30 analysts. Most recently, Johnson & Johnson's stock price was maintained at buy at Raymond James Financial, with a price target of $183.