Best stocks to buy next week ahead of the quarterly earnings call
Rivian, Accenture, and Micron Technology will report their quarterly earnings in the next seven days. What do analysts say, and how did their stock price perform this year?
December holidays are due in a couple of weeks, but some companies are still scheduled to release their quarterly earnings. Three companies will report their earnings in the next seven days, and investors will scrutinize their financial performance – Rivian, Accenture, and Micron Technology.
Rivian
Rivian Automotive is an American manufacturer of electric vehicles. More precisely, it makes pick-up trucks and SUVs, and it employs over 6,000 people.
It made headlines a little over a month ago when it became a publicly listed company. On November 10, the company listed its shares in a highly-anticipated IPO, with over 150 million shares having been sold at $68.
At the opening on NASDAQ, the stock price traded above $100, and it went as high as $170, before coming down to the current $114.65. Investors piled up to buy Rivian shares and to be part of the transition to green transportation.
The fact that the company is losing money does not bother investors. The EPS estimate for 2021 is -$19.07, expected to improve to -$5.05 in 2022. Rivian reports its quarterly earnings on December 16.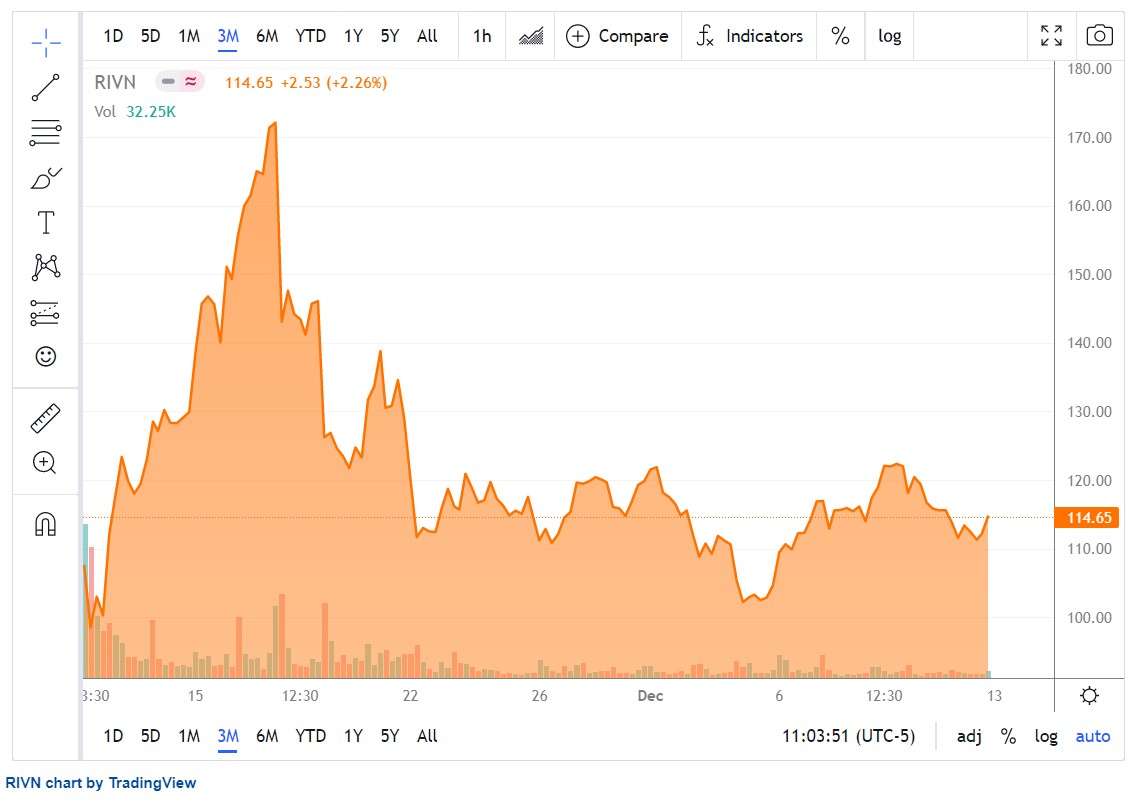 Accenture
Accenture reports its quarterly earnings this upcoming week too. It closed the FY2021 with more than $50 billion in revenues, and more than 10% of it was cash returned to shareholders. Moreover, the company invested $2 billion in research & development, and the compound annual total return to shareholders over the last five fiscal years is 26%. Accenture's stock price is up +45.26% YTD.

Micron Technology
Micron Technology is an American IT company from Boise, Idaho. It employs over 40,000 people and sells memory and storage products.
The company reports its quarterly earnings on December 20, and the consensus is that the EPS will reach $2.11 on the quarter. The stock price is up +13.78% this year, and most analysts are bullish.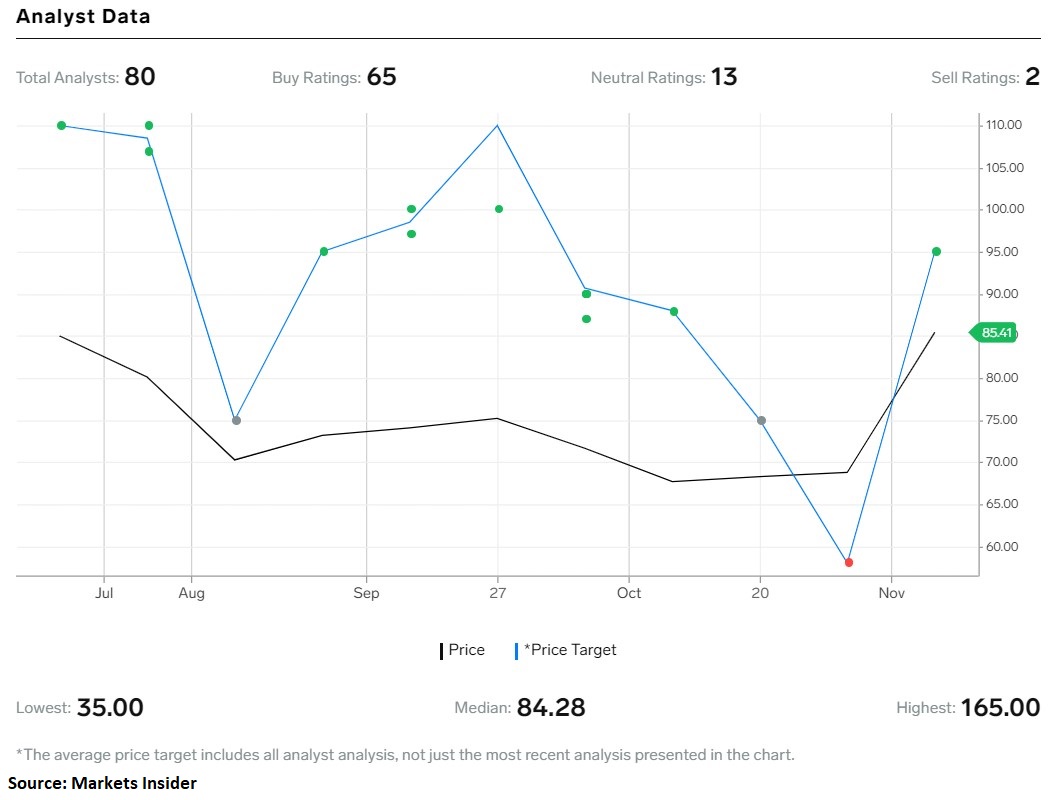 Out of the 80 analysts that cover the stock price, 65 have issued buy ratings, and 13 have neutral ratings. Moreover, only 2 analysts have sell ratings, and the highest price target for the stock price is $165.