Best oil companies flying under the radar: MCF, DRQ, HESM
The oil price rallied in 2021, and most oil companies benefited from it. Here are three companies operating in the oil industry with promising prospects in the years ahead: Contango Oil & Gas, Dril-Quip, and Hess Midstream LP.
One of the most spectacular financial charts during the COVID-19 pandemic was the oil prices drop into negative territory. Back in April 2020, nothing pointed to the massive recovery to follow in 2021. After all, the WTI crude oil price traded above $84 recently before correcting on profit-taking and renewed pandemic fears.
Oil companies are under pressure due to the global transition to green energy. However, oil remains an important part of the energy mix, as there are not enough alternatives to the use of oil.
What are the best oil companies to buy that fly under the radar? Here are three to consider: Contango Oil & Gas, Dril-Quip, and Hess Midstream.
Contango Oil & Gas
Contango is an American company from Forth Worth, Texas, operating in the oil and gas exploration and production industry. Founded in 1986, it employs more than 200 people, and it has proved reserves of more than 30 million barrels of oil, among others.
The stock price is up 47.60% YTD, benefiting from the bullish trend in crude oil prices. Contango operates with a growth profit margin of 51.26%, much higher than the 40.01% sector median, and the revenues are expected to double by 2025 and to reach $1.29 billion.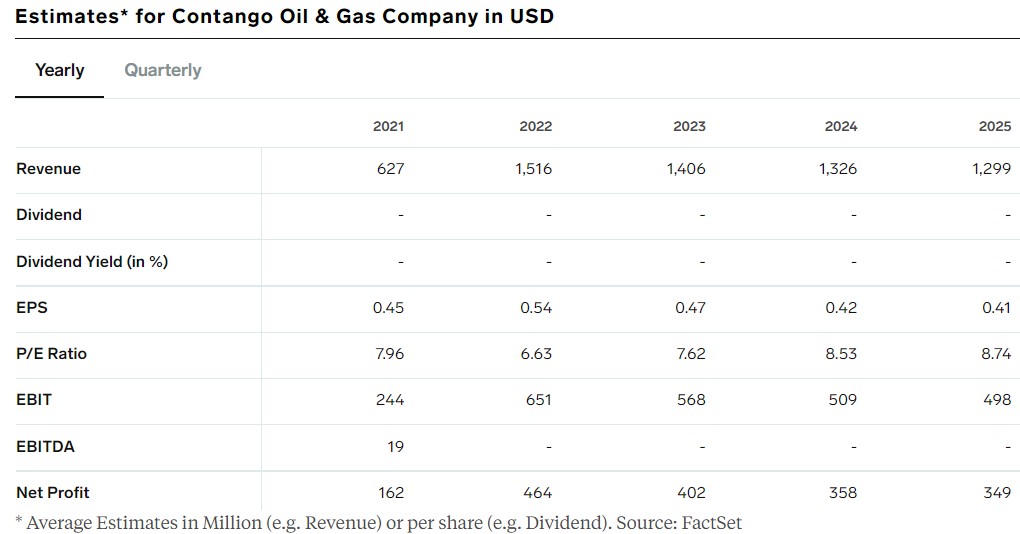 Dril-Quip
Dril-Quip is an American company from Houston, Texas, operating in the oil and gas equipment and services industry. It manufactures drilling and production equipment used for the exploration of oil and gas from offshore drilling rigs.
The company is expected to increase its revenue from $327 million to $543 million by 2025 and report a profit starting with 2023.
Hess Midstream LP
Hess Midstream is an oil and gas storage and transportation company from Houston, Texas. Founded in 2014, it develops and acquires midstream assets. It owns the Ramberg terminal facility and the Tioga rail terminal, among others, and the stock price is up 27.29% YTD.
The company is projected to grow its revenue at a rate much higher than the sector median (21.73% vs. 3.43%), and it is a dividend-paying company with a high dividend yield (8.20%). Moreover, the dividend payout ratio is 108.31%, and it has a four-year dividend growth history.