Best dividend-paying companies to buy to increase compounding: 3M, NorthWestern, and Iron Mountain
One of the reasons why investors prefer dividend-paying companies is to reinvest the dividends to increase the compounding rate. Here are three attractive dividend-paying companies with high dividend yields.
Most of the publicly listed companies choose to share part of their profits with their shareholders. Paying a dividend is a way of rewarding the shareholders and making the stock attractive. The higher the dividend yield, the more attractive the stock is.
Investors looking for ways to increase the compounding rate find such companies appealing. Here are three dividend-paying companies to buy to increase the compounding rate.
3M
3M is one of the leading industrial companies in the world, developing and manufacturing various products. It employs close to 95,000 people and is based in St. Paul, Minnesota.
The company has a dividend-paying history of 63 years and pays a quarterly dividend. The dividend payout ratio is 59.97%, and it has a dividend yield of 3.25%.
3M stock price is up a little over 10% in the last twelve months, and it currently retests the neckline of an inverse head and shoulders pattern – a bullish reversal pattern.
Most recently, Credit Suisse maintained its hold recommendation for the 3M stock price, with a price target of $201.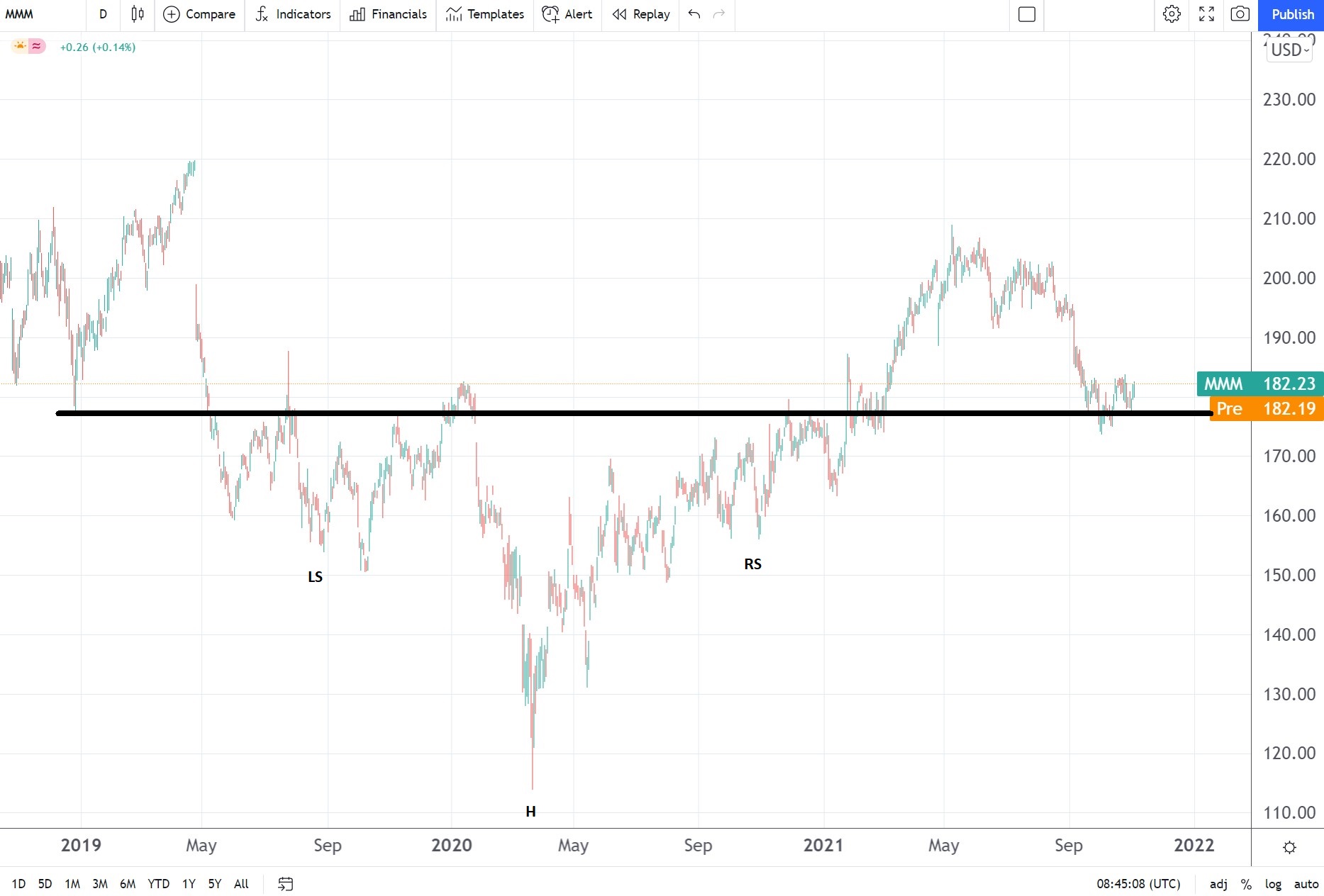 NorthWestern
NorthWestern is an American utility company. Most utilities pay a high dividend, and NorthWestern is no different – it has a dividend payout ratio of 70.06% and a dividend yield of 4.28%.
The stock price trades at a P/E ratio of 17.15, forecasted to decline to 14.69 by 2025. At the same time, the dividend yield is forecast to increase and to reach 4.66% by the same date.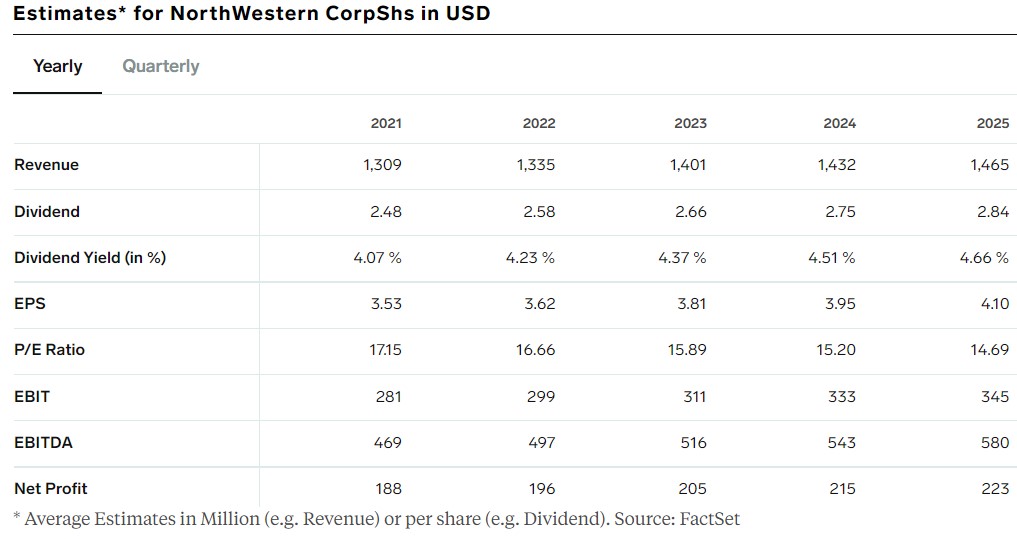 Iron Mountain
Iron Mountain is a specialized REIT (Real Estate Investment Trust) from Boston, United States. It was founded in 1951 and employs 24,000 people.
The stock price is up +63.60% this year and +76.67% in the last year. Iron Mountain pays a quarterly dividend and has a dividend yield of 5.13%, while the dividend payout ratio is 89.54%.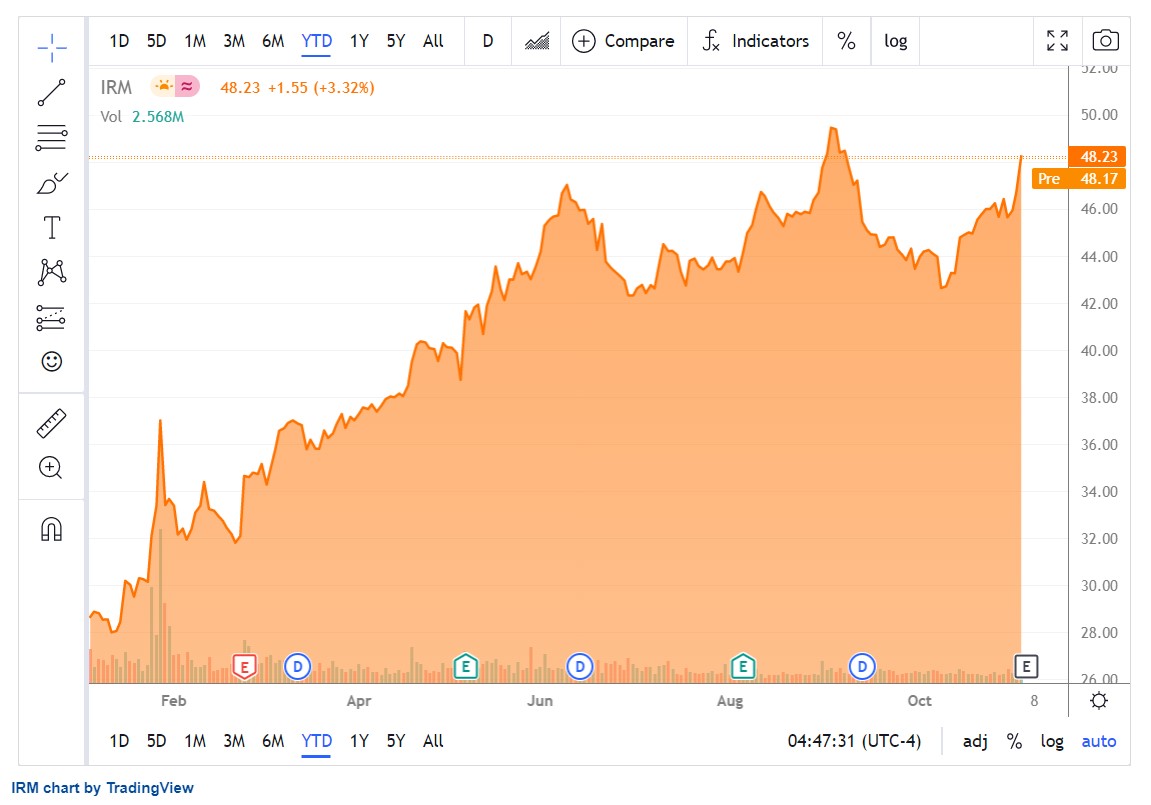 Iron Mountain shares trade at a P/E ratio of 28.53, expected to decline and reach 19.61 by 2025. The net profit is expected to increase significantly over the same period, reaching $661 million by 2025 when compared to $457 million in 2021.