Best currencies to buy in early November: USD and CAD
The Bank of Canada and the Federal Reserve of the United States (Fed) have turned hawkish lately. The US dollar and the Canadian dollar rallied, but there is scope for more.
November started the way October ended – with a stronger US dollar ahead of the FOMC meeting scheduled for today and the Non-Farm Payrolls (NFP) release on Friday. The two North American economies recovered from the pandemic lows, and now the time has come for the central banks to reverse their course.
In response to the economic recession triggered by the COID-19 recession, central banks around the world lowered their interest rates to zero or below. Moreover, they embarked in quantitative easing (i.e., buying government bonds with newly created money).
Now that the economies have recovered, central banks have started to remove their stimulus. One of the first ones was the Bank of Canada, on its way to end quantitative easing. As for the Fed is expected to announce the tapering of its asset purchases at today's meeting.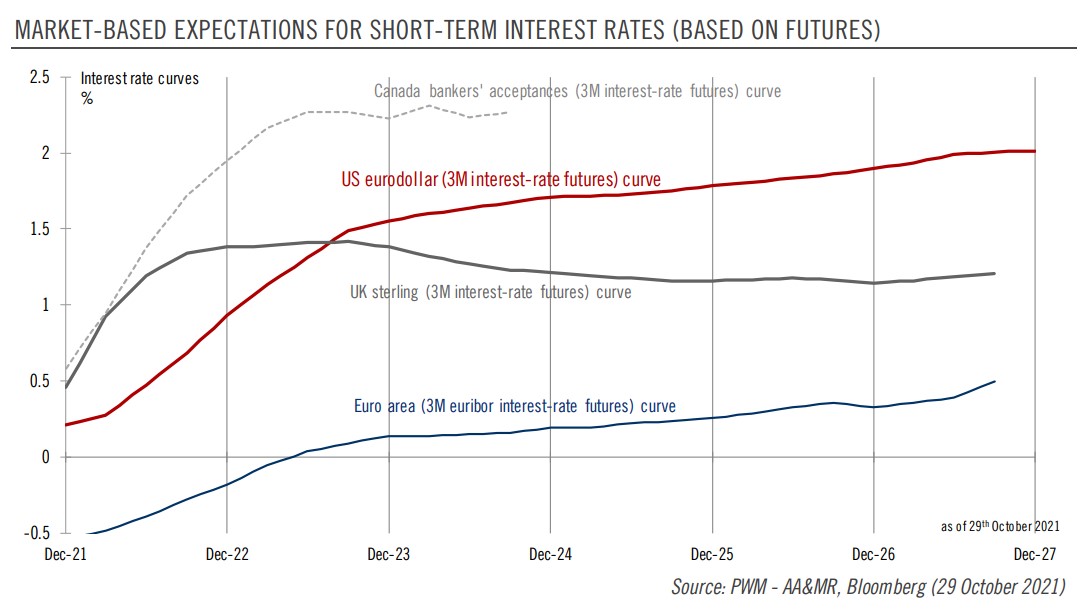 A bullish case for the US dollar
2021 was the year of the US dollar, as it gained against its peers. For example, the EUR/USD exchange rate dropped from 1.23 to 1.15 by the start of November.
While the dollar rallied a lot, there is still scope for some more. The Fed is expected to announce a $15 billion monthly reduction in the Federal Reserve's bond-buying programme and for the liquidity injections to end by the end of Q2 2022.
A hawkish Fed today may spark another leg higher for the greenback.
Will the CAD rally continue?
The Canadian dollar is another currency that rallied this year. It gained against the EUR and even against the US dollar, as the Bank of Canada tapered earlier. The market-based expectations for short-term interest rates based on futures point to over 2% in 2022, and the central bank was not shy letting market participants know that the first rate hike will come in April next year.
As such, the Canadian dollar stands to benefit from the hawkish rhetoric and the market prices in more hikes from the Bank of Canada than any other central bank in the developed world.