Best copper stocks to buy amid a low-carbon economy
Copper is indispensable in the race for alternative energy sources. Demand for copper is expected to jump from 2.1 million tonnes in 2020 to 4.3 million tonnes in 2030. Who stands to benefit from the sharp increase in demand?
Copper demand is set to double in the decade ahead as the world starts the transition to alternative energy sources. Copper has key properties that make it ideal for clean energy, such as ductility, conductivity, and recyclability (it is 100% recyclable).
To exemplify, the copper demand from annual solar photovoltaic installations is projected to double by 2030 and rise further in the years to come. Copper is also used to build electric vehicles – one electric car requires four times more copper than a gasoline-powered one. In 2040, some 10 million electric vehicles are projected to be sold in US alone, so the demand for copper goes way beyond the upcoming decade.
Having laid down the case for copper in a low-carbon economy, what company stands to benefit now from the upcoming trend? Here are three names to consider: Southern Copper, Rio Tinto, and Teck Resources.
Southern Copper
Southern Copper is an American company operating copper mines in Central and South America, in countries such as Peru or Ecuador. It pays a hefty dividend, as reflected by the 6.72% dividend yield, and it increased its dividend by more than 77% in the last five years.
It operates with a gross profit margin of 64.02%, higher than the sector median by 110.68%. Also, it trades at a P/E ratio lower than the sector median, making it an attractive investment given the demand for copper.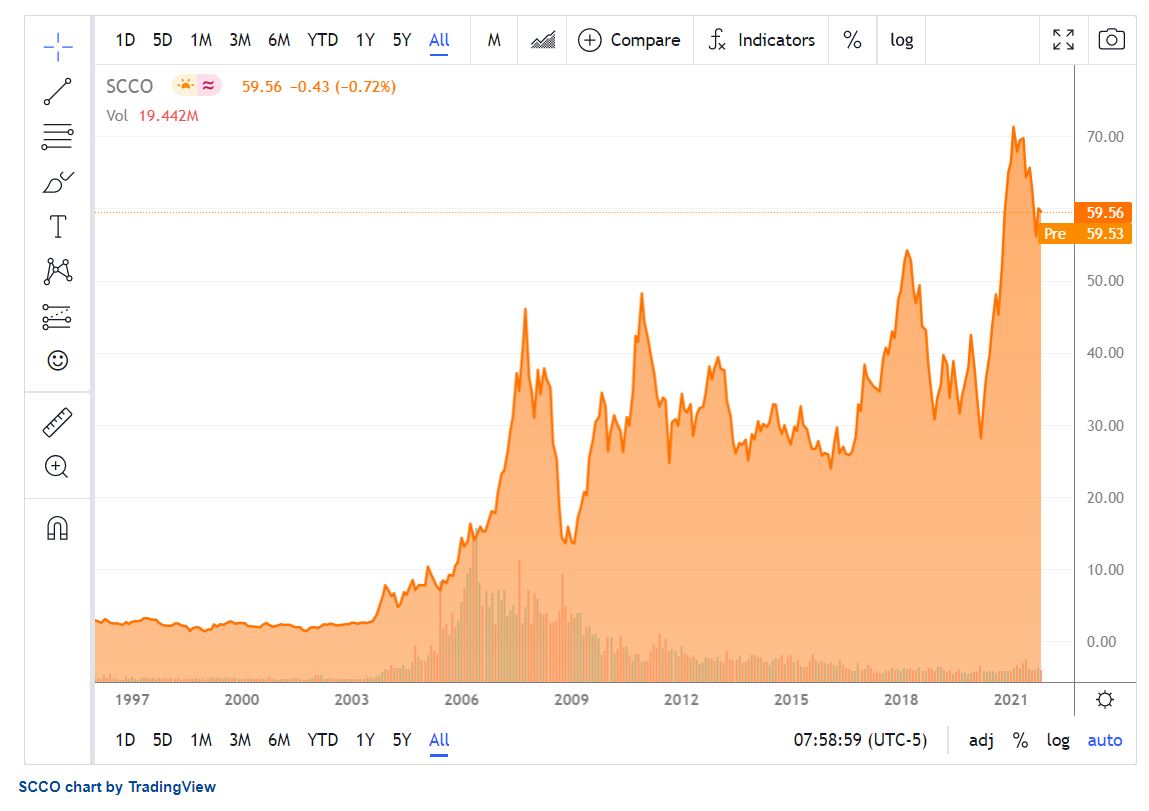 Rio Tinto
Rio Tinto explores mineral resources worldwide and is headquartered in London. It pays a dividend as well, with a dividend payout ratio of 64.57%, and the dividend yield is 12.35%. Rio Tinto operates with a gross profit margin slightly above the sector median, and the P/E ratio is 4.66, much lower than the sector median.
Teck Resources
Teck Resources is a Canadian company from Vancouver and was founded in 1913. It is engaged in the exploration of mineral resources, such as copper, and the stock price is up more than 65% in the last twelve months.
The company trades at an attractive P/E ratio of 9.22, much lower than the 16.37 sector median.