Best American regional banks to buy amid Fed's tightening
Higher interest rates are beneficial to American banks. Here are three regional banks to buy amid Fed's upcoming tightening.
Higher inflation is a reality during the COVID-19 pandemic. Companies in the financials sector are set to benefit for the rise in the prices of goods and services as interest rates will rise due to central banks tightening their monetary policies.
We see it already happening in Canada and New Zealand, where the central banks have started raising interest rates from the lows. In the United Kingdom, the Bank of England explores similar paths, while the United States started to taper its asset purchases. Moreover, investors priced in two hikes in 2022 and a possible faster tapering than initially thought.
Higher interest rates are good for the financial sector, so here are three American regional banks to buy amid Fed's tightening: Hancock Whitney, ServisFirst Bancshares, and Pacific Premier Bancorp.
Hancock Whitney
Hancock Whitney is an American regional bank from Gulfport, Mississippi. It serves small businesses, retail consumers, as well as commercial customers. It operates more than 208 full-service banking and financial services offices and the price of one share is $49.20.
The company pays a dividend and the dividend yield is 2.20%. Currently, there is only 1.45% short interest in the company, and the market cap is $4.27 billion.
What makes this company attractive is the P/E ratio. In the last twelve months, the P/E Non-GAAP ratio was 9.46, much lower than the 11.21 sector median. Moreover, the price/book ratio is 1.18, once again below the sector median.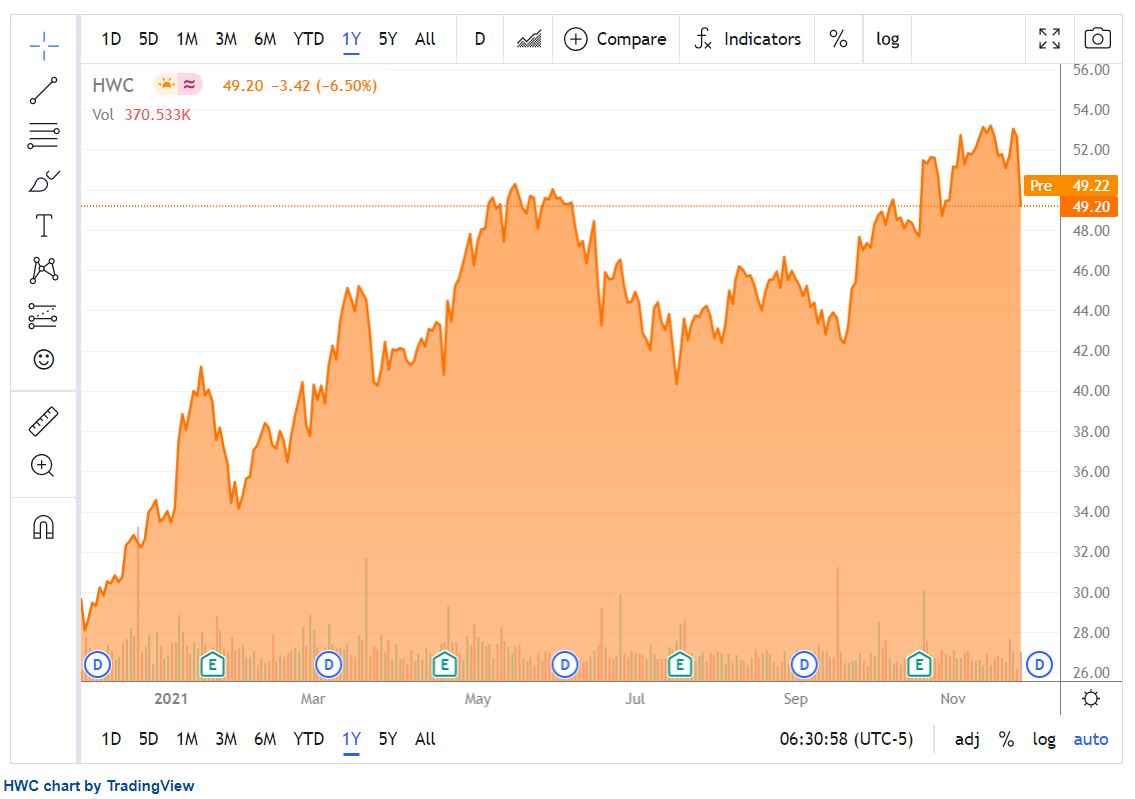 ServisFirst Bancshares
ServisFirst Bancshares is an American regional bank from Birmingham, Alabama. It offers banking products and services to individuals and businesses through a network of over twenty offices in states such as Florida or Georgia.
The company pays a dividend and the five-year dividend growth rate exceeds 39%. Its stock price is up +100.37% this year and the company trades at a P/E ratio of 21.41.
Pacific Premier Bancorp
Pacific Premier Bancorp is another attractive regional bank. It pays a dividend too, but this time the dividend yield is much higher, at 3.34%. Also, the P/E ratio is closer to the sector median, providing another incentive to get exposure to an industry set to benefit from a rise in the interest rate.