Best 3 currency pairs to sell in December
End-of-year trading is upon us, and during this period, traders focus on either taking profit on positions held throughout the year or opening new ones for positioning in 2022. USD/JPY, EUR/JPY, EUR/GBP – best currency pairs to sell this December.
Tomorrow is the last trading day of November, and the trading activity starts declining after that. Many traders prefer to avoid opening or closing positions in the second half of December due to the low liquidity conditions and slow markets.
As such, a short trading month lies ahead, but that does not mean no opportunities exist. Here are three currency pairs to consider shorting, amid profit-taking and 2022 positioning: USD/JPY, EUR/JPY, EUR/GBP.
USD/JPY
The USD/JPY rallied the entire year and, until last Friday, it kept making new higher highs. The higher lows series is not broken yet, but a rising wedge pattern is visible on the daily timeframe.
Moreover, the 2-4 trendline is already broken and retested, so bearish conditions may already be in place. Profit-taking in the last weeks of the trading year means selling the Japanese yen and buying the US dollar, and it could further accelerate the decline.
Aggressive bears may want to short the pair with a stop-loss order at the recent highs while targeting a move to 109 – the previous consolidation area.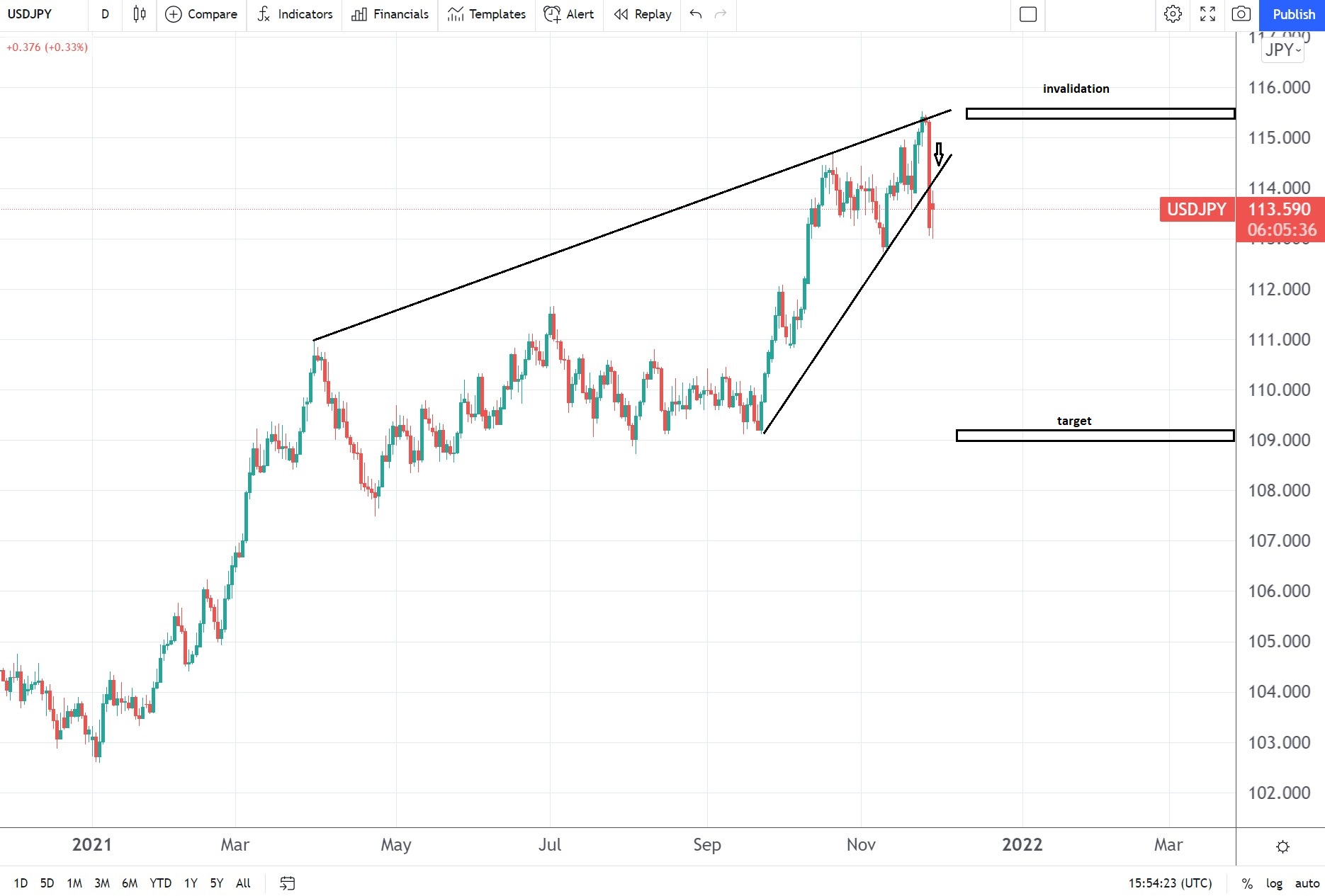 EUR/JPY
Another Japanese yen pair looks weak here – the EUR/JPY cross. The weekly timeframe shows a rising wedge, but this time, the rejection from the lower edge of the pattern is even more obvious. Unless the market reverses back above 133, the bias remains bearish for a retracement into the 123 area.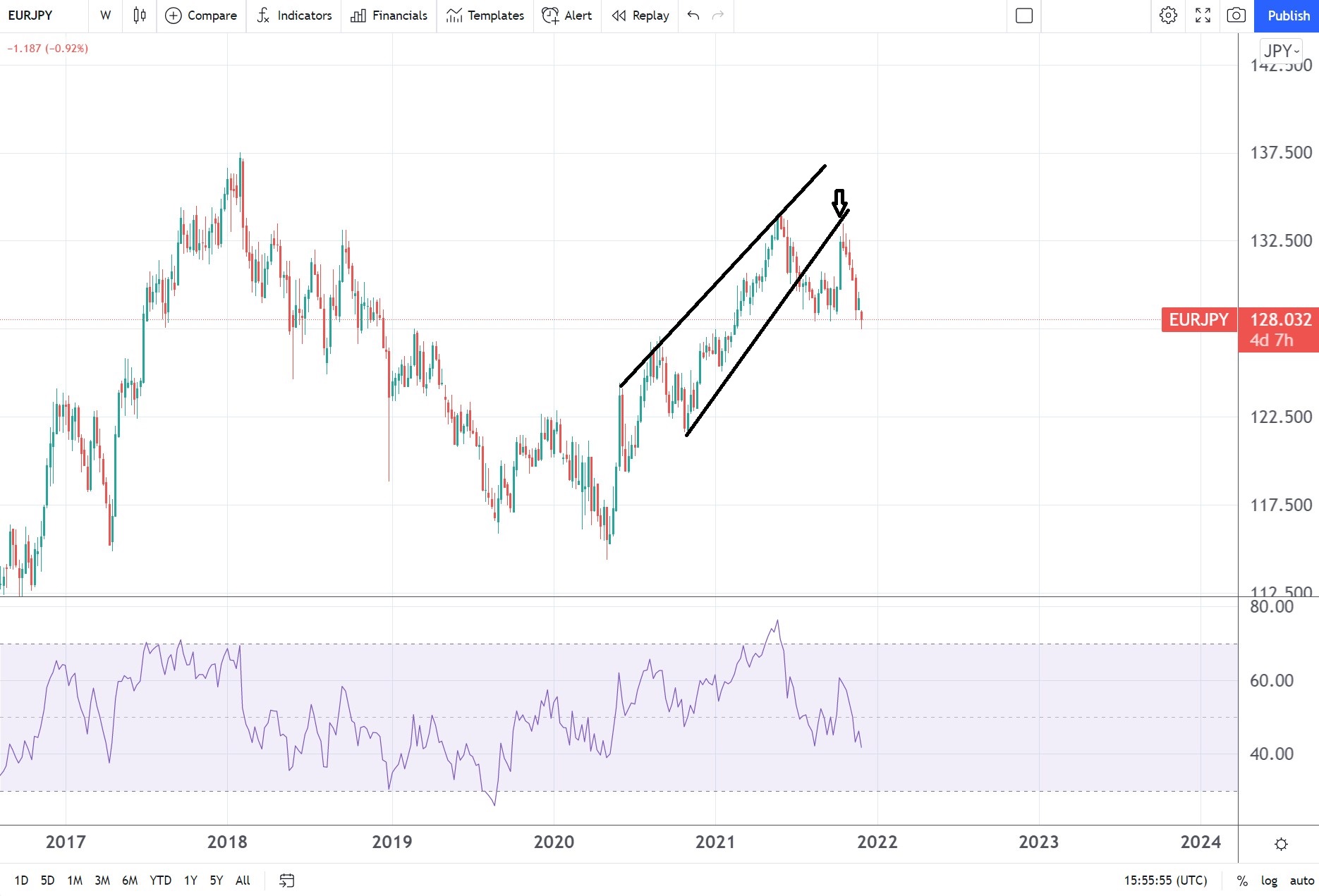 EUR/GBP
Finally, the EUR/GBP cross pair. This is the trickiest to trade on the short side for at least a couple of reasons out of the three.
First, the EUR/GBP pair is at its yearly lows. In other words, profit-taking towards the end of the trading year should send the pair higher, as traders will square their shorts by buying the euro and selling the British pound.
Second, even though the market is in a bearish trend, it recently bounced from its lower edge. Therefore, shorting it here is a bit aggressive, but for 2022 positioning, it may make sense to sell it on a retest of the upper edge of the rising channel, with 0.87 as an invalidation level and 0.83 as a target.