Add 'green' exposure to your portfolio with these 3 stocks
Spending on energy transition is forecast to increase dramatically in the years ahead. To meet the Paris agreement goals, massive investments will be required for the rest of the decade.
This December, the United States President Joe Biden signed an order designed to completely transform the Federal government buildings and its ways of transportation. The goals are more than ambitious – by 2030, all federal government buildings must run on green electricity, and by 2045 they must all be refurbished.
Moreover, by 2035, all new vehicle purchases must not have an internal combustion engine. And this is just the US plan, without considering the global efforts to facilitate the investment transition. To meet the Paris agreement goals, investments need to accelerate significantly.
What companies stand to benefit from the "go green" race? Here are some stocks to consider buying: NanoXplore, Standard Lithium, and Siemens Gamesa.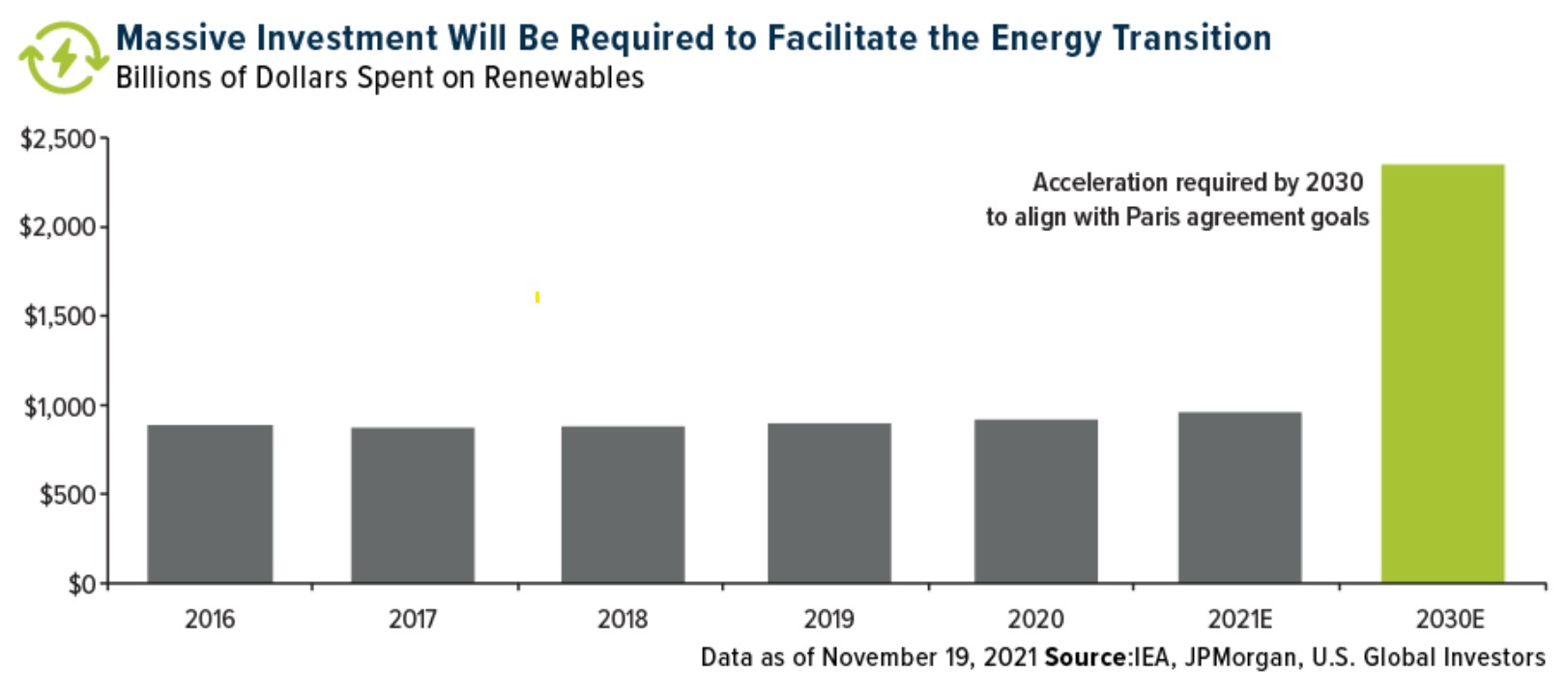 NanoXplore
NanoXplore is a Canadian commodity chemicals company from Montreal with worldwide operations. Its graphene-based solutions are widely used in the transportation and industrial sectors.
The stock price is up +45.45%, and most recently, the company announced the acquisition of Canuck Compounders, a leader in the compounding of commodity resins.
Standard Lithium
Standard lithium is a company operating in the diversified metals and mining industry. It explores and develops lithium properties, one of the most important energy resources.
Lithium prices have rallied in 2021, to the benefit of lithium producers and Standard Lithium is operating the most rapidly advancing lithium project in North America.
Siemens Gamesa
Siemens Gamesa is a Spanish-based company employing close to 25,000 people. It provides wind power solutions worldwide, both onshore and offshore.
Onshore industry forecasts predict stable long-term demand, reaching installations of 55GW by 2025 and 65GW by 2030. Offshore trends are strong, too, with sustained growth in European markets as well as the United States.
The company has a strong order intake and a healthy backlog. Moreover, it has a very strong liquidity and sound balance sheet, which makes it well-positioned to capture the full potential of wind power. The stock price is down severely in 2021, making the company more attractive from a valuation point of view.